Gravestone of Rev. Thomas Cleland
Preacher at New Providence Presbyterian Church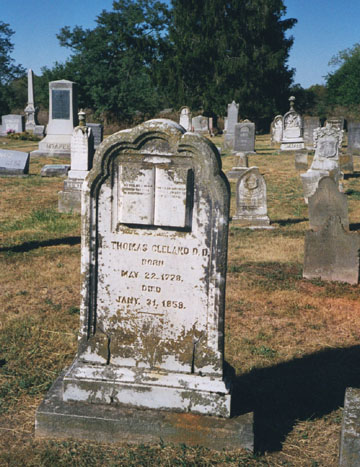 This photo was taken at the New Providence Presbyterian Church Cemetery by Pete McAfee and is posted here with his permission. The Gravestone reads:
Thomas Cleland D.D.
BORN
MAY 22, 1778
DIED
JANY 31, 1858

---
---
Updated May 28, 2000. This transcription is copyrighted by Pete McAfee and . It may be freely used for non-commercial purposes and family research, but must not be used for any other purpose without written permission from the transcriber.