McAfee Memorial Stile at Fort Harrod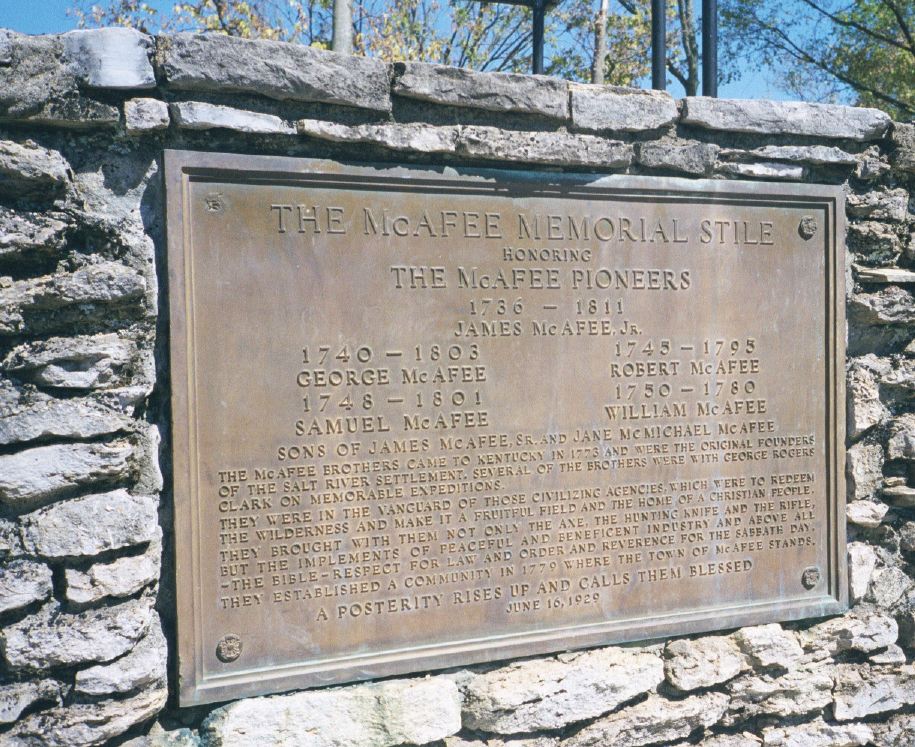 This photo was taken by Pete McAfee and is posted here with his permission. He found this on a stone wall in the yard at the Fort in Harrodsburg.
---
---
Updated May 29, 2000. Copyrighted by Pete McAfee and . It may be freely used for non-commercial purposes and family research, but must not be used for any other purpose without written permission from the transcriber.