---
Aura (Morse) Raley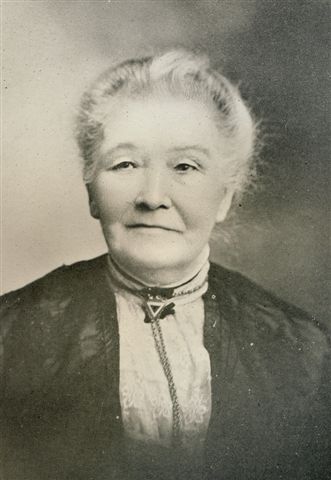 Gaston, Joseph. "The Centennial History of Oregon, 1811-1912." Vol. 3. Chicago, Clarke Publishing Co., 1912. p. 42.
MRS. AURA M. RALEY
known as the mother of Pendleton, was born in Kennebec county, Maine, on August 23, 1829. She was a daughter of Stephen L. and Cozbi (Sawtelle) Morse, both of whom were natives of Maine. The father died in his native state and the mother later married a Mr. Townsend with whom she removed to Wisconsin, and in 1853 crossed the plains to Oregon. They were in the same train with Mrs. Raley of this review, but separated at Powder river, going into the Willamette valley, while the subject of this sketch went on to Washington. Aura Morse of this review resided in Maine until she was fifteen years of age when, with her mother, she removed to Wisconsin, where she was later united in marriage to Mr. Moses E. Goodwin, who was a native of Crawford county, Illinois. In 1853 Mr. and Mrs. Goodwin started across the plains with ox teams for Oregon, being in company with several other families among whom were her mother and step-father. The journey was beset with many difficulties and the Indians were unusually troublesome. Of the large train that started only five families completed the trip. Mr. and Mrs. Goodwin first settled fifteen miles north of Vancouver, Washington, where they purchased a farm and resided for three years. At the breaking out of the Indian war they built a raft and, taking with them enough timber to erect a house, they floated down the river to Vancouver, which was then only a Hudson's Bay Company trading post. There they built their house which they later converted into a hotel and operated the same as such until 1864. At that date, with their stock, they started for the mining district of Boise, Idaho, but upon reaching Umatilla county they were unable to take their cattle over the mountains and, liking this section of the country, they located here. They took up a donation land claim on which Pendleton now stands, erecting the first house in this vicinity. It was on the present site of the Pendleton Hotel and they operated it as a hotel for several years. Their donation land claim consisted of one hundred and sixty acres, and was the location on which the earlier Pendleton was built, the town which on the 20th of November, 1868, the county commissioners chose as the seat of Umatilla county.
To Mr. and Mrs. Goodwin were born three children, the eldest of whom died in infancy. The others were: Wallace W., who was murdered on Snake River in 1872 while he was on a trip to that section of the country with some horses; and Olive, who is now the wife of S. A. John of Portland. Mr. Goodwin passed away on January 17, 1871, and in May, 1872, the subject of this sketch was again united in marriage, her second union being to Henry J. Raley, who came to Oregon in 1853. To them was born one child, Cozbi, who is now the wife of W. C. E. Pruitt, the deputy district attorney of Pendleton. Mr. Raley passed away in October, 1876, and after his death Mrs. Raley continued for several years in the hotel business. Being thrifty and industrious, and capable in her business management she is now in good financial circumstances and resides in a beautiful home at No. 214 West Alta street, which she built in 1909.
Mrs. Raley is a member of the Episcopal church and is a lady of many good traits of heart and mind whose life is in harmony with her Christian profession. She is exceptionally well preserved in both mind and body having an excellent memory, and, although she is now in her eighty-fourth year she does not appear to be a woman of more than sixty. She has seen two Indian wars and well knows the meaning of the privations and hardships of frontier life, and highly deserves the comfortable circumstances in which she is placed. She has lived in Pendleton for more than half a century, has long witnessed the growth and development of this part of the state and has a wide circle of acquaintances and host of friends among the older settlers as well as among those who have arrived at a later date.
---
Submitted to the Oregon Bios. Project in August 2007 by Diana Smith. Submitter has no additional information about the person(s) or family mentioned above.