---
Caroline Augusta (Gray) Kamm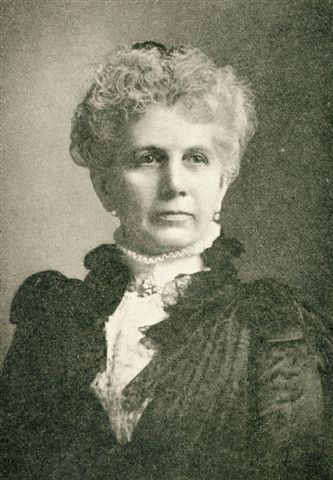 Lockley, Fred. "History of the Columbia River Valley, From The Dalles to the Sea." Vol. 2. S. J. Clarke Publishing Co., 1928. p. 38.
MRS. JACOB KAMM
Born at Lapwai, Oregon, October 16, 1840, and almost a life-long resident of Portland, Mrs. Jacob Kamm is a connecting link between today and the day of the missionary, when Oregon was considered foreign territory. She is a daughter of William H. Gray, an honored pioneer, who played a leading part in events which shaped the early history of this commonwealth and aided in planting the seeds of civilization in the Pacific northwest.
A native of Fairfield, New York, Mr. Gray was born September 8, 1810, and mastered the trade of cabinet-making, afterward becoming a medical student. He accompanied Dr. Marcus Whitman and Rev. Henry H. Spalding as secular agent of the mission party sent by the American board in 1836 to "Indian tribes west of the Missouri river," and having crossed the continent with them, rendered invaluable service in settling the Whitmans at Waiilatpu and the Spaldings at Lapwai. Immediately thereafter he returned to the east for reinforcements and a graphic account of his perilous journey from Vancouver to New York, which was begun in December, 1836, and ended in October, 1837, has been preserved in his journal, a portion of which was published for the first time by the Whitman College Quarterly in June, 1913, after a lapse of seventy-six years. This record tells a fascinating story with vivid simplicity, incidentally throwing a strong light upon his own open mind and noble character.
On February 27, 1838, at Ithaca, New York, Mr. Gray married Miss Mary Augusta Dix, gaining a helpmate whose beauty, breeding and personal charm exerted a potent influence not only upon his life, but upon all their friends. She was of English lineage and came of the same ancestry as Dorothy A. Dix, the philanthropist. Mrs. Gray was born January 2, 1810, at Ballston Spa, New York, and was reared in a Christian home amid refined associations.
A few weeks after his marriage Mr. Gray received the following communication; "This is to certify that William H. Gray has been appointed and is hereby duly authorized to act as assistant missionary of the American board of commissioners for foreign missions, Boston, Mass., March 13, 1838." This document has been framed and is exhibited in the rooms of the Oregon Historical Society. Beneath it is a passport which reads as follows: "William H. Gray, missionary and teacher of the American board of commissioners for foreign missions to the tribes west of the Rocky mountains, having signified to the department his desire to pass through the Indian country to the Columbia river, and requested the permission required by law to enable him so to do, such permission is hereby granted and he is commended to the friendly attention of civil and military agents and all officers and all citizens, and if at any time it shall be necessary, to their protection.
"Given under my hand and seal of the war department, this twenty-seventh day of February, 1838. (Signed) J. R. Poinsett, secretary of war."
By stagecoach Mr. and Mrs. Gray traveled westward until they reached Independence, Missouri, where they were joined by the Rev. Cushing Eells, Rev. Elkanah Walker, Rev. A. B. Smith, and their wives, and Cornelius Rogers, who were also to become workers in the Oregon missionary field. They planned to make the journey on horseback˜a difficult and arduous undertaking in that day when the streams and rivers in the west were unbridged and when little more than an obscure trail marked the way to the coast. The Indians often surrounded their camp and sometimes followed the party all day. The missionaries carried with them tents, which sheltered them at night, while a buffalo robe and oilcloth blankets constituted their beds. They had traveled for one hundred and twenty-nine days after leaving Independence, Missouri, when on the 29th of August, 1838, they reached the Whitman mission. Mr. Gray and his wife became the assistants of Rev. and Mrs. Spalding, who were in charge of the mission at Lapwai. Mrs. Gray undertook the task of instructing the Indian women and children, whom she taught under a pine tree until a log schoolhouse could be built. On Sunday she had charge of the musical part of the service and the Indians, who were much impressed by her singing, spoke of her as "Christ's sister." No doubt the awakening powers of her voice, coupled with her rare sweetness of character, were strong factors in bringing about a great revival among the Nez Perce Indians.
After four years of laborious work as a missionary and explorer Mr. Gray resigned from the mission and brought his family to the Willamette valley, becoming secular agent of the Oregon Institute, later Willamette University at Salem. He was an important factor in organizing the provisional government of Oregon and served as secretary of the Champoeg conference. Through an error another signed in the place reserved for Mr. Gray, who deemed the mistake of slight importance, as his chief concern was the success of the meeting, and he allowed the document to stand as it was. He was a member of the first legislature of Oregon and in 1845 was elected representative from Clackamas county.
In 1846 Mr. Gray purchased from the Rev. J. L. Parrish a donation land claim on Clatsop plains and undertook the laborious task of converting the wild tract into a productive ranch. He went to California with the '49ers and while engaged in farming in Clatsop county made a trip to New York, bringing back a large flock of sheep, which were drowned in Baker's bay. In 1846 he assisted in organizing the Clatsop Plains Presbyterian church, the first of this denomination in the northwest, and became one of its devout and helpful members. Mr. Gray cultivated the old donation land claim until 1855 and then embarked in business at Astoria, Oregon. In 1858 he went to British Columbia on a prospecting trip and for a time operated a freight boat on the Fraser river. In 1861 he built the Sarah F. Gray and on this boat made his way along the Okanogan river to the Columbia, riding down stream to The Dalles. The Sarah F. Gray was a ninety-one foot boat of twelve foot beam, drawing twelve inches of water when empty. It was made from trees which Mr. Gray felled in the forest and from which he whipsawed planks, fastening them together with wooden pins, as he had no nails, and calking the boat with wild flax mixed with pitch gathered from trees. Lacking canvas for sails, he made sweeps, with which he guided the boat. Without credit for machinery, he rigged up mast and sail and endeavored to secure a load of provisions and supplies to take to the mouth of the Clearwater, the nearest point on the river to the newly-discovered Orofino mines.
Unable to secure goods because the Portland merchants did not believe he could navigate the Snake river, Mr. Gray mortgaged his home in Astoria, his boat and his live stock and borrowed all the money he could from friends. With these funds he purchased supplies, which he shipped to the Cascades of the Columbia, where they were taken to the portage tramway around the Cascades and reshipped to The Dalles. They were then conveyed by wagon to Deschutes and put aboard his boat, which was delayed by calm weather and unfavorable winds, so that it did not arrive at Wallula until September 15. The crew deserted, as they heard that the boat was sure to be wrecked in trying to ascend the Snake river. Five days later, with a new crew, Mr. Gray left Wallula and started for the mouth of the Snake, eleven miles away. It took three days to reach that point. The wind was against them, so they had to tie a rope to a tree on the bank or a rock in the river and with the capstan wind the rope up and then repeat the process. They did not reach Lewiston until October 30. After a trip full of dangers and hardships Mr. Gray disposed of his flour and beans at fifty cents a pound. He sold all the blankets at twenty-five dollars a pair and the bacon brought sixty cents a pound. It took more than two months to make the trip from Deschutes to Lewiston, but only seven days for the return journey.
With the money realized from this trip Mr. Gray decided to get a steamboat. He placed his sixteen-year-old son, W. P. Gray, in charge of the Sarah F. Gray while he built his steamer at Columbus, on the main trail through which all the travel came from Yakima and Simcoe valley. Before long he sold the Sarah F. Gray to Whittingham & Company, of Wallula, who stipulated that Mr. Gray's son, Will, must manage the boat and agreed to pay him one hundred and fifty dollars a month. This boat proved tremendously profitable, as the sixteen-year-old captain, with a mate, two deckhands and a cook, made five round trips between Deschutes and Wallula during the month of July, taking twenty-five tons or more of freight each trip. During the first month it paid the purchase price, twelve hundred dollars, the wages of the captain and the crew, in addition to making a handsome profit for the owners. Meanwhile Mr. Gray was working day and night to finish his steamboat, which he named the Cascadilla. It was one hundred feet long, of eighteen foot beam, and drew twenty inches of water. Mr. Gray moved his family to The Dalles in the fall of 1862. He launched the Cascadilla that winter and early the next spring went up the Columbia and the Snake to Lewiston, plying on the Clearwater and the Snake rivers. In Alaska he acted as interpreter for W. H. Seward, who visited that country at the time he negotiated for its purchase from Russia.
Mr. Gray's History of Oregon was begun in 1864 and published in 1870. It comprised an octavo volume of six hundred and eighty-four pages, full of personal recollections, careful observation, and rich material for later historians. In the making of that history he played an active part, and his shrewd estimate of men and measures can never be lightly set aside. The fame of his great friend, Dr. Marcus Whitman, who was massacred by the Indians in 1847, was also dear to his heart, and for several years, beginning in 1874, he labored to secure money for a suitable monument to mark Dr. Whitman's grave. He obtained a considerable sum but the time was too early to allow success then to such a commemorative movement, which did not reach fruition until 1897. The marble shaft on the hilltop which now overlooks the site of the Whitman Mission, was built by others after Mr. Gray's death, but it was the result of his undertaking and may be truthfully called the fruit of his love and devotion. A vigorous man, broad-shouldered, broad-minded, big-hearted, Mr. Gray was in many respects much like his friend, Dr. Whitman, whose striking humanness and lofty Christian character have been glorified by the tragedy of his death. It is an interesting commentary upon the impression which Dr. Whitman had made upon his associates that Cushing Eells gave himself heroically to found a college in his memory, and that William H. Gray labored in his old age, without reward, to build him a monument. Into their labors the present generation has entered, and now Whitman College, the product of the pioneers, gratefully acknowledges its triple obligation and commemorates together the names of Whitman and Eells and Gray. In 1869 Mr. and Mrs. Gray visited their old home in New York, going from Portland to San Francisco and thence across the continent by rail and accomplishing in a few days a journey to which they had devoted months when they made their way on horseback to the Pacific coast thirty-two years before. Mrs. Gray possessed those qualities which are most admirable in woman and her life was beautiful in its simplicity and in the nobility of its purpose. She passed away at her country home, the Klatskanie farm, December 8, 1881, when nearly seventy-two years of age, survived by her husband and seven of the nine children born to her. A man of courage, vision and high ideals, Mr. Gray aided in laying the cornerstone of this great commonwealth. His life was one of great usefulness and far-reaching influence and in 1889 he was called to his final rest, being at that time a resident of Portland.
His daughter, Caroline Augusta Gray, was married September 13, 1859, to Jacob Kamm, a native of Switzerland. He was born December 12, 1823, in Canton Glarus and when a child was brought to the United States by his father, who resigned his commission in the French army. Four years later he died in New Orleans when, his son Jacob was a boy of twelve. For a time he worked in a newspaper office in the Crescent city and in 1837 went to St. Louis, Missouri. Before reaching his destination he was robbed and when he arrived in St. Louis had only ten cents. He obtained the position of cabin boy on the Ark, a small steamer operating on the Mississippi river, and during the winter months attended a private school. Through earnest study he mastered the technicalities of marine engineering and was steadily promoted. Eventually he became part owner of the Belle of Hatchie and operated that steamboat until illness compelled him to rest for a time. Later he was chief engineer on packet boats plying between St. Louis, Keokuk and New Orleans. Again his health forced him to seek a change of climate and in 1849 he crossed the plains, going to the mines near Sacramento. Soon afterward he was employed as an engineer on a steamer operating on the Sacramento and Feather rivers in California and a year later, while in San Francisco, he made the acquaintance of Lot Whitcomb, entering his service. He installed the machinery in the Steamer Lot Whitcomb, which was the first craft of the kind ever equipped in Portland, and acted as engineer until the vessel was sold and taken to California. Mr. Kamm built the first stern wheel steamer in Oregon, the Jennie Clark, of which he was half owner, his partners being Messrs. Abernethy, Clark and Ainsworth. The construction of this vessel was a notable undertaking in those days, for all of its machinery had to be brought around Cape Horn. Afterward Mr. Kamm was instrumental in building the Carrie Ladd, also one of the early steamers on the Columbia and the nucleus of the property that was later owned by the Oregon Steam. Navigation Company, which was organized in 1860 with Mr. Kamm as chief engineer and one of the largest stockholders. In 1865 he sold his interest in the business to a syndicate, which in turn transferred its stock to the Oregon Railroad & Navigation Company. Mr. Kamm was the owner of the George S. Wright, a steamer engaged in the coast trade between Portland, Victoria and Sitka. He likewise acquired the Carrie and this became the nucleus of the fleet of the Vancouver Transportation Company, which was organized in 1874 with Mr. Kamm as president. This office he continued to fill until his death on December 14, 1912, at the venerable age of eighty-nine, but several years prior to that time he had retired from the active management of the business. At one time he owned a large part of the stock of the Ilwaco Railroad & Navigation Company and with others he was instrumental in building the Ocean Wave and the Norma. These boats, owned by the Snake River Transportation Company, are the only ones that have passed through the famous box canon on the Snake river without being wrecked. Long before the era of railroad transportation his labors had facilitated trade relations in providing a means of transportation for the products of the northwest and therefore this region owes much of its development and progress to the efforts of Mr. Kamm. An able financier, he became vice president of the United States National Bank of Portland and president of the First National Bank of Astoria. He was one of the large taxpayers of those cities and also had invested in real estate in San Francisco. In the early '60s he purchased fourteen acres of land, at that time outside the corporation limits of Portland, and on this estate, now situated in the very heart of the city, Mr. Kamm spent his declining years in the enjoyment of a well earned rest.
Mr. and Mrs. Kamm had one son, Charles Tilton, who was born December 30, 1860, and was associated with his father in business. He married Miss Fannie H. Walker, a daughter of W. B. and Catherine P. Walker, and at his death, September 11, 1906, left four children: Mrs. Caroline A. McKinnon, and Jacob G., Willis W. and Philip S. Kamm.
An earnest member of the First Presbyterian church, Mr. Kamm served as president of its board of trustees and championed all movements destined to advance the interests of his community along material, moral and civic lines. His Masonic affiliations were with Willamette Lodge, No. 2, F. & A. M.; Portland Chapter, No. 3, R. A. M.; Oregon Commandery, No. 1, K. T.; Oregon Consistory, No. 1, A. & A. S. R.; and Al Kader Temple of the Mystic Shrine. His was a many-sided, forceful personality, and among his associates his high sense of honor won for him universal respect. There is no phase of pioneer life in Oregon with which Mrs. Kamm is not thoroughly familiar and her conversation is enriched with interesting reminiscences of the past. Patience, industry, unselfishness and fidelity to duty have been outstanding traits in her career and the passing years have brought her a large and ever widening circle of steadfast friends.
Additional photographs published with the biography:
*******************
Submitted to the Oregon Bios. Project in March 2007 by Diana Smith. Submitter has no additional information about the person(s) or family mentioned above.
---
Another photo of a young Jacob and Caroline Kamm was recently submitted. "The reverse side has notation (apparently with fountain pen) Jacob Kamm & wife Caroline A Kamm
Photo July 1860."
---
Updated on 15 Feb 2008.