---
Dean Blanchard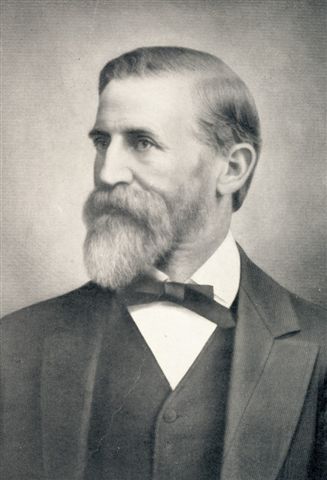 Gaston, Joseph. "The Centennial History of Oregon, 1811-1912." Vol. 4. Chicago, Clarke Publishing Co., 1912. p. 5.
JUDGE DEAN BLANCHARD
While Judge Dean Blanchard has traveled life's journey for more than seventy-nine years he is still an active factor in the world's work, superintending his invested interests which are many and important. His title indicates the professional service to which he formerly gave his attention, but after long connection with the bar, in which he won distinction, he retired to devote his time to his landed interests and other business affairs in the northwest. The width of the continent separates him from his birthplace, which was Madison, Maine, his natal day being December 20, 1832. His father, Merrill Blanchard, was born in Abington, Massachusetts, July 18, 1806, and is descended from Huguenot ancestry who settled near London after leaving France and in 1629 came to the new world. The grandfather of Merrill Blanchard, Captain Thomas Blanchard, born in 1720, died on the 14th of November, 1803. Merrill Blanchard conducted a hotel in early life and later devoted his energies to farming. In the early period of development in the northwest he came to Oregon but returned to the east in 1856, spending the ensuing twenty years in that part of the country. In 1876 he once more came to the northwest and here lived a retired life. In early manhood he wedded Eunice Weston, who was born in Madison, Maine, in 1804, and died in 1841. He long survived his wife, passing away May 3, 1889. She was a daughter of Benjamin and Anna (Powers) Weston. The Powers family had held landed rights in England since 1222 and the family date their residence there from the time of William the Conqueror. Benjamin Weston was a son of Judge Weston, of Lincoln, Massachusetts, who married Eunice Farnsworth, a daughter of Aaron and Hannah (Barrows) Farnsworth and the granddaughter of Benjamin and Mary (Prescott) Farnsworth. In the family of Merrill Blanchard were eight children: Nathan W., living at Santa Paula, California; Dean; Ann, the widow of Henry Russell and now a resident of St. Johns, New Brunswick; Sarah W., who is the widow of John Dibblee and a resident of Rainier; William E., conducting the Arlington Hotel in Boston, Massachusetts; Mary, the deceased wife of John Leary, of Seattle; and two who died in early childhood.
Judge Dean Blanchard acquired his education in the Houlton Academy at Houlton, Maine. His identification with the northwest. dates from the days when Oregon was still under territorial rule. He served as clerk of the United States district courts and also as county auditor of Columbia county before Oregon was admitted to the Union. Following its admission he was the first county clerk of that county, serving for one term, and in 1874 was elected county judge. His service on the bench was most commendable but after he had filled that position for eight years he refused to continue longer in office. His friends and admirers, however, would not consent to his retirement and when he was away from home nominated him again and once more he was shown to be the choice of the people at the polls so that he remained in office four years longer. His decisions were strictly fair and impartial and were based upon the law and equity in the case. He was regarded as one of the most prominent and able jurists of the state during the period when he sat upon the bench. For fifty-seven years he has been a resident of Oregon and Rainier since 1864. About that time he purchased an interest in an old sawmill which he repaired and he later bought out his partner. In 1882 he tore down the old mill, erecting a new one, which he operated successfully until 1907, when he sold out. From time to time he has been interested in other business enterprises. When the lumber business became somewhat dull he took up contracting and building, employing a tow boat, and to utilize the product of his mill took contracts to build along the river. He also operated a salmon cannery at Astoria which he sold a year later. He has built more than half of the docks along the Columbia river from its mouth to Rainier and at different times has invested in property, owning as high as one thousand acres of timber land in Oregon. In recent years, however, he has been selling his property, the rise in realty values bringing him a good return upon his investment. At one time he was the owner of the town site of Rainier. He still has considerable property, including lots in Portland and elsewhere. He has employed many men, often having fifty or more in his service, and through his payroll he has contributed much to the development of the county, distributing money which has gone for the upbuilding of this section of the state.
When Judge Blanchard came to the northwest the Indians were very numerous in this section of the country and he learned to talk the Chinook language. In politics he is a republican with independent tendencies and always keeps well informed upon the questions and issues of the day. He is prominent in Masonry; having, attained the Knight Templar degree of the York Rite, the thirty-second degree of the Scottish Rite, and is a member of the Mystic Shrine. He has held all of the offices in his lodge and throughout his life has been an exemplary representative of the craft. He has ever favored progress along various avenues of advancement and his sympathy with the churches is indicated by the fact that he has given sites for the buildings of all of the churches except the Catholic church, which was erected here after he had disposed of his lots. The town of Rainier and Columbia county are indebted to him for his active cooperation in all that has tended to promote their welfare. He enjoys the regard and confidence of his fellowmen to an unusual degree and his life record is indeed a commendable one.
---
Updated on 24 Jan 2007.