---
Guyon Springer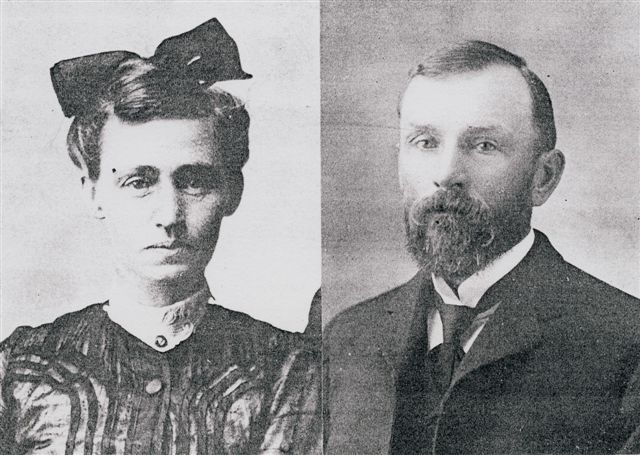 Shaver, F. A., Arthur P. Rose, R. F. Steele, and A. E. Adams, compilers. "An Illustrated History of Central Oregon." ("Embracing Wasco, Sherman, Gilliam, Wheeler, Crook, Lake, & Klamath Counties") Spokane, WA: Western Historical Publishing Co., 1905. p. 788.
GUYON SPRINGER
is a representative citizen of Crook county and a leading stock breeder of this part of the state. He has shown exceptional ability in the lines he has pursued by the unbounded success he has achieved. He resides three miles southwest from Culver and has one of the choicest estates in this part of the country. It consists of eight hundred acres of splendid agricultural land, a large body of excellent timber and three thousand acres of grazing land. He has fine improvements and is a man who shows excellent taste and the best of judgment.
Guyon Springer was born in Polk county, Oregon, on March 8, 1854. George W. Springer, his father, was a native of Steuben county, New York, and February, 1827, was the time of his birth. He crossed the plains with his parents, the grandparents of our subject. He was a leader in the Christian church, and his father, Barney D. Springer, kept a hotel among the stumps on the ground where Portland now stands, and was a stanch church worker. The mother of our subject was Sarah A. Clark, a native of Ohio, and the daughter of Elder Israel L. Clark, the noted preacher of the Christian denomination. The common schools of Yamhill county, Oregon, gave the early training to our subject and then he completed in the Portland Business College. In 1876 he removed to Whitman county, Washington, and in company with his brother, Byron Springer, introduced the first Clydesdale horses, Jersey cattle and Poland China hogs in that part of the country. Also they handled fine poultry and were very progressive men in these lines of breeding fancy stock. In 1880 he returned to the valley and there resided until 1887 when he came to his present location, taking a homestead. The next spring he went east and purchased some fine, thoroughbred horses which he brought back with him. Since then he has been handling thoroughbred stock and has fifty head of choice horses. They are Clydesdale, Standard Trotters, Cleveland Bays, and other kinds. He is the first man crossing the English Hackney and the Standard Trotters, and has made a good success in this breeding. Mr. Springer also handles blooded cattle and has some choice full bloods in poultry lines. Among these he has Barred Plymouth Rock, Black Langshan, Silver Wyandotte and others.
On December 15, 1883, Mr. Springer married Miss Nora Goucher, a native of Yamhill county, Oregon, and the daughter of Dr. G. W. Goucher, who was a minister and physician, and also an influential man in politics, having been in the legislature in California. Mrs. Springer has one brother, Dr. Goucher, a noted physician located at McMinnville, this state. Mr. and Mrs. Springer have two children, Melissa and George W., aged five and two respectively. Mr. Springer is a member of the A. O. U. W. and the Artisans. He is also a deacon in the Christian church and is past master of the Yamhill county grange. Politically Mr. Springer is a Democrat and has served this county as commissioner and is a member of the board of road viewers. In all his labors he has manifested that thrift, sagacity, and keen foresight that are so needful in winning success. He is recognized as one of the leading men of the country and has stimulated much worthy effort in the line of improvement and upbuilding. His thoroughbreds are among the finest to be found in this part of the country and leis skill as a horseman is known far and near.
*******************
Submitted to the Oregon Bios. Project in March 2007 by Diana Smith. Submitter has no additional information about the person(s) or family mentioned above.
---
Updated on 30 Mar 2007.