---
Joseph O. Stearns, Jr.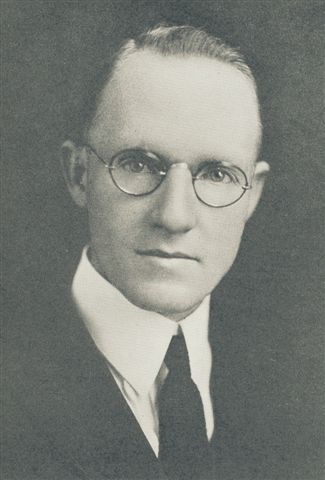 Lockley, Fred. "History of the Columbia River Valley, From The Dalles to the Sea." Vol. 3. Chicago, S. J. Clarke Publishing Co., 1928. p. 126.
JOSEPH O. STEARNS, JR.
Joseph O. Stearns, Jr., who commands a large law practice in Portland, stands among the strong and reliable attorneys at the Multnomah county bar, and is accorded uniform respect wherever known. He was born in Walla Walla, Washington, October 30, 1885, a son of J. O. and Isabel R. (Smith) Stearns. His father was born where now stands the city of Medford, Oregon, October 15, 1855, and is a son of Samuel Stearns, who came to Oregon in the '40s and here gave able and unselfish service as a circuit-riding minister of the Baptist church. J. O. Stearns, Sr., was admitted to the bar in 1890 and is still engaged in the practice of law in Portland.
Joseph O. Stearns, Jr., completed the course of the, public schools of Portland, after which he entered the law school of Willamette University, from which he was graduated in 1912. For a few years he was associated with his father in the practice of law in Portland, after which he went to Curry county, Oregon, where he practiced for four years, during two years of which period he served as district attorney. He then returned to Portland, established offices in the Yeon building and has built up and retains a large and representative clientele. While he conducts a general practice, he specializes in banking and public utility law, in which he is conceded to be an expert, and has been uniformly successful in the handling of cases entrusted to him. During the period of 1922 to 1926 Mr. Stearns served as deputy United States attorney at Portland, in which position he rendered able and effective service.
On April 16, 1913, Mr. Stearns was united in marriage to Miss Julia McCormick, of Astoria, Oregon, and to them have been born two sons, Donald, now thirteen years of age; and Deane, aged ten years.
The republican party receives Mr. Stearns' earnest support and he gives a due share of his attention to public affairs. He is a member of the Woodmen of the World, the United Artisans Life Association, the City Club, the Multnomah County Bar Association and the Oregon State Bar Association. He is a trustee of Willamette University and a member and past president of the Portland-Willamette Club. He is an ardent sportsman and angler and a member of the Multnomah Hunters and Anglers Club. A man of sterling character and genial manner, he is deservedly held in high regard throughout the range of his acquaintance.
---
Submitted to the Oregon Bios. Project in August 2007 by Diana Smith. Submitter has no additional information about the person(s) or family mentioned above.