---
John Schweberger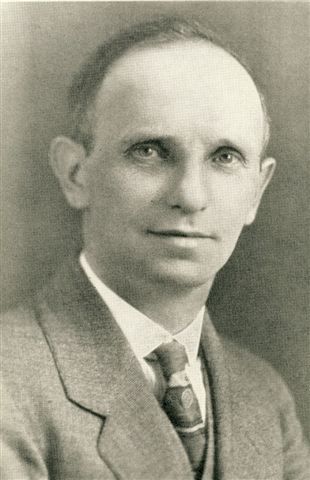 Lockley, Fred. "History of the Columbia River Valley, From The Dalles to the Sea." Vol. 3. S. J. Clarke Publishing Co., 1928. p. 366.
JOHN SCHWEBERGER
John Schweberger, president of the Zoss Ladder Works, of Portland, has clearly exemplified in his career the possibilities of accomplishment through persistent industry, good management and the ability to take advantage of 'opportunity, and in his present enterprise he is achieving a noteworthy success. Mr. Schweberger was born in Hungary in 1875 and was reared and educated in that country. He learned the trade of shoemaking, at which he worked until 1901, when he came to the United States, locating in Cincinnati, Ohio, where he found employment in a shoe factory. In 1905 he went to Oakley, Idaho, and established a shoe shop of his own, which he ran for two and a half years. Going then to Salt Lake City, he worked in a shoe factory and also sold insurance as a side line. In July, 1908, he founded the Royal Shoe Repairing Company, which proved a successful venture, and by 1915 he was the owner of twenty-seven shoe repairing shops in Utah and Idaho. In that year he sold his interest in these shops and established the Western Leather & Findings Company, dealers in leather and shoe findings, which business he conducted successfully until 1926, when he turned it over to his son-in-law, G. P. Koch, and other employes.
Coming to Portland, Mr. Schweberger then established his present business, which he incorporated under the name of the Zoss Ladder Works, of which he is president. He erected the present plant at 1141 Macadam Road, and the first ladder was made March 15, 1926. At first the production was confined to the Zoss safety ladders, but he soon began building a full line of stepladders and has continued to extend his line of products, which now include stepladders, painters' ladders, extension ladders, painters' trestles, ladder jacks, roof jacks, extension planks, ironing boards, sleeve boards, clothes racks, kitchen ladders and stools, and fruit-picking ladders. In 1926 Mr. Schweberger bought the ladder department of the Northwest Fence & Wire Works, which he consolidated with his own plant. He now has seven thousand five hundred square feet of floor space and has a productive capacity of about eleven thousand lineal feet of ladders a month, an increase of about thirty-five per cent over last year. In making extension ladders genuine airplane spruce is used for the sides and black locust for the rungs. This is now the largest concern in this line in Portland and its products are widely known, being shipped to far distant points, including Australia and New Zealand, and in this country east to Denver and south to Texas and Missouri. The ladders are shipped in carload lots to Salt Lake City. Mr. Schweberger handles the sales end of the business, spending much of.his time in covering his sales territory.
In 1895, in Hungary, Mr. Schweberger was united in marriage to Miss Katharina Weidner, and they have five children. Katharina, born in Hungary, is the wife of G. P. Koch, who is vice president of the Western Leather & Findings Company, of Salt Lake City, Utah, and they have three children, Roy, Donald and Howard. Anna, born in Oakley, Idaho, is the wife of Arthur Reich, who also is connected with the Western Leather & Findings Company at Salt Lake City, and' they have one child, LuAn Helen is a student in the University of Utah. Johanna is assistant secretary of the Western Leather & Findings Company of Salt Lake City. Ruth is attending Latter-Day Saints University at Salt Lake City.
In his political views Mr. Schweberger is a republican and he has taken a deep interest in public affairs. While living in Salt Lake City he took an active part in the work of the Chamber of Commerce and is a member of the Chamber of Commerce of Portland, also belonging to the Exchange Club. He and his family are members of the Church of Latter-Day Saints. Mr. Schweberger has built his success on the foundation of good goods and square dealing, and he occupies a high place in business circles, while all who have come in business or social contact with him hold him in the highest regard.
*******************
Submitted to the Oregon Bios. Project in April 2007 by Diana Smith. Submitter has no additional information about the person(s) or family mentioned above.
---
Updated on 17 Apr 2007.