---
Loyal B. Stearns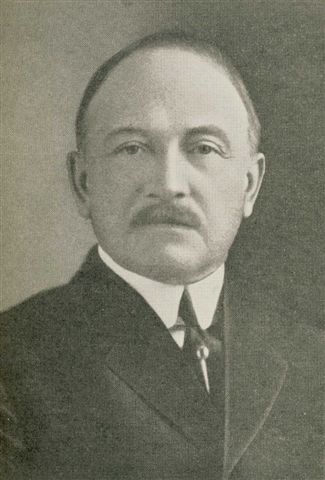 Lockley, Fred. "History of the Columbia River Valley, From The Dalles to the Sea." Vol. 2. Chicago, S. J. Clarke Publishing Co., 1928. p. 158.
JUDGE LOYAL B. STEARNS
Judge Loyal B. Stearns is a member of one of the colonial families of America and an Oregon pioneer who has witnessed much of the actual "winning of the west." He has long been a resident of Portland and as a jurist he maintained the dignity and honor of his profession, while as a member of the state legislature, he did effective work for the commonwealth. He was born in Swanzey, New Hampshire, May 2, 1853, and is a direct descendant of Charles Stearns, who sailed from England to America in 1630, settling in Salem, Massachusetts. The great-grandmother of Loyal B. Stearns was Esther Warren Stearns, a daughter of Captain Samuel Warren of Revolutionary war fame, and a niece of General Joseph Warren, who was killed in the battle of Bunker Hill.
Daniel W. Stearns, the father of Loyal B. Stearns, went to California with the '49ers and later returned to his home in the east. In 1853 he brought his wife, Elmira (Fay) Stearns, and their infant son to the Pacific coast. They sailed from Boston, Massachusetts, and made the trip to San ,Francisco, California, by way of the isthmus of Panama. In 1854 they came to Oregon, locating in Scottsburg. Daniel W. Stearns engaged in merchandising and also in sending pack trains to the mines. During the Indian war of 1855 he was made quartermaster and served under Colonel Joseph Drew. Mr. Stearns moved to Roseburg in 1859 and became the owner of the stage station and the old Umpqua Hotel. In 1860 he went to the Idaho mines and afterward conducted stores at Florence and Warren, furnishing supplies to the miners. In the early days, his life was fraught with dangers and hardships. While crossing Camas prairie he was chased by three highwaymen, who fired three shots at him, but his horse outdistanced those of the desperadoes and he managed to escape. At the time he came to Oregon there was no wagon road out of Scottsburg, which was then an important frontier town, and all goods were transported by means of pack trains. Much trading was done and often more than three hundred mules were sent out daily to carry supplies as far as northern California. In 1856 a road was opened by Colonel Joseph Hooker, whom Loyal B. Stearns remembers well, although very young at that time. His parents were acquainted with General William T. Sherman and his family, who were passengers on the vessel on which they made the voyage to the Pacific coast, and Generals Grant and Sheridan were also stationed in the west in those days.
During 1861-62 Daniel W. Stearns was the proprietor of a store at Elk City, Idaho, which at that period experienced the most severe winter in its history, the snow being twenty feet deep in some places. Mr. Stearns had gone to Walla Walla, Washington, to purchase a stock of merchandise and started for home as soon as possible, being anxious about his business. He returned on snowshoes, carrying his food and blankets, and was seventeen days in making the trip. While en route he saw but one human being, a lone miner, whom he encountered at Newsom creek, Idaho, after fifteen days in the mountains, and spent the night in the man's cabin. On arriving in Elk City, Mr. Stearns went to his store and found that the goods had all been sold. All of the money except three hundred dollars was in a nail keg and this sum the clerk whom he had left in charge of the business said that he had lost by gambling. At Elk City, Mr. Stearns sold a pair of boots on credit to a young man, who said that he had a mining claim, and learned that he was just leaving camp. On going to his store in Florence he found this young man, who was sifting a bucketful of sand on a claim which had yielded eight hundred dollars and he gave Mr. Stearns two ounces of gold dust, or about thirty dollars, in payment for the boots. In 1865 Mr. Stearns rejoined his family in Roseburg, Oregon, and afterward moved to a ranch near Elkton, this state. There he resided until 1873, when he purchased land near the present site of Oakland, Oregon, devoting the remainder of his life to the cultivation and improvement of that farm. He reached the ninetieth milestone on life's journey, passing away in December, 1911, and his wife's demise occurred in February of the same year, when she was eighty-five years of age.
When the family crossed the isthmus of Panama the mother rode a mule and carried Loyal B. Stearns in her lap. In 1865, when he was a boy of eleven, he accompanied his father on the journey from Roseburg, Oregon, to Idaho, reaching Lewiston several days after the assassination of President Lincoln. A steamer came up the river with its flag at half mast and great excitement prevailed. From there Mr. Stearns went with his father to Warren, Idaho, after which they returned home, making the entire trip on horseback. In the acquirement of an education the son attended the public schools of Roseburg and continued his studies in Wilbur Academy. Next he became a pupil in Bishop Scott Academy, a Portland institution, which he entered in 1871, and afterward matriculated in the medical department of Willamette University. Abandoning the idea of becoming a physician, he started to read law in the office of Governor A. C. Gibbs and U. S. Circuit Judge William B. Gilbert and in 1876 was admitted to the bar. For a short time he was in partnership with Governor Gibbs and then practiced alone. In 1878 he became a member of the state legislature and in January, 1879, was appointed police judge of Portland, acting in that capacity for three years. He was elected county judge in 1882, serving until 1885, and was next appointed circuit judge by Governor Moody. Afterward Judge Stearns was elected to that office, of which he was incumbent for thirteen years. His rulings were sustained by the higher courts, upon appeal, and the firmness and integrity with which he held the scales of justice won for him strong commendation. He has made judicious investments in Portland realty and one of his most valuable holdings is the Stearns building, a substantial structure, situated at Sixth and Morrison streets. In 1898 he retired and has since traveled extensively throughout the United States, also visiting many foreign lands.
On June 19, 1883, Judge Stearns was united in marriage to Miss Mary Frances Hoyt, whose forebears were Puritans and early settlers of Massachusetts. Her father, Captain Richard Hoyt, was well known in maritime circles of the east and commanded the ship which brought Father Wilbur to Oregon in 1847. The latter was a man of fine physique and over six feet in height. While painting the side of the vessel when rounding Cape Horn he fell into the sea and was rescued by Captain Hoyt. Among the treasured possessions of Mrs. Stearns is a letter written in 1847 by Father Wilbur to Captain Hoyt and telling him goodby when he sailed from Portland for Boston that year. About 1848 Captain Hoyt located in Portland, Oregon, becoming prominently identified with navigation operations in the Pacific northwest, and was later joined by his brothers, George W. and Henry Hoyt, who were also master mariners. Judge Stearns is an adherent of the republican party but has no club or fraternal affiliations. An enthusiastic Portlander, he is deeply interested in matters affecting the growth and advancement of the city and has accelerated its progress. He enjoys life and the years have strengthened his position in the esteem of his fellow citizens, who speak of him in terms of high regard.
---
Submitted to the Oregon Bios. Project in August 2007 by Diana Smith. Submitter has no additional information about the person(s) or family mentioned above.