---
Michael G. Munly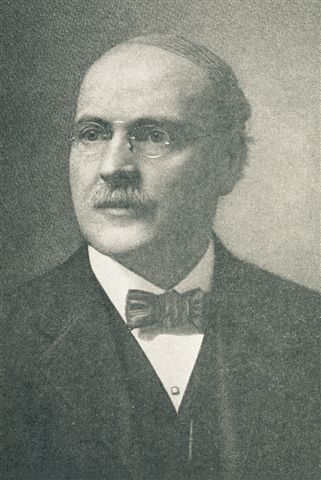 Lockley, Fred. "History of the Columbia River Valley, From The Dalles to the Sea." Vol. 2. Chicago, S. J. Clarke Publishing Co., 1928. p. 148.
JUDGE MICHAEL G. MUNLY
Judge Michael G. Munly, who rendered distinguished public service to Portland as a lawyer and jurist, was a man not only of marked intellectual attainments but of great personal charm because of his kindly spirit, his geniality and his appreciation for the good in his fellowmen. His entire life was an expression of the Emersonian philosophy that "the way to win a friend is to be one" and his years were ever filled with "the many unremembered acts of kindness and of love." He became a member of the Portland bar in 1883, at which time he had not completed his third decade. His birth occurred in Carbondale, Lackawanna county, Pennsylvania, September 22, 1854, his parents being Michael and Bridget Munly, the former a coal miner of the Keystone state, who in 1846 had left his native Ireland to become a resident of the new world. In this country he met the lady who afterward became his wife and who had crossed the Atlantic in 1832 with her parents, settling in Pennsylvania.
At the usual age Judge Munly began his education, which he pursued in public and private schools of his native state, and later he took up the profession of teaching, becoming principal of a public school in Scranton, Pennsylvania, at the age of twenty-one years. He was thus employed from 1875 until 1882 and during that period devoted the hours which are usually termed leisure to the study of law. In April, 1882, he was admitted to the bar of Lackawanna county and for a short time thereafter remained in Pennsylvania but in July of the same year sought the opportunities of the growing west.
In the spring of 1883 Judge Munly arrived in Portland and for a brief period was employed in a wholesale drug house but in October of that year was admitted to the Oregon bar and entered upon the active work of his profession. In those years in which he was gaining a start as a lawyer he also did newspaper work in Portland by becoming owner and editor of the Catholic Sentinel, the leading Catholic journal of the northwest, and his identification with publishing interests thus continued from 1886 until 1890, when he sold out to concentrate his efforts and attention upon his growing law work. For many years he occupied a prominent position at the Portland bar and gave evidence of his superior ability to successfully analyze and handle intricate legal problems. In 1891 he became deputy city attorney, which position he filled for a year and a half and then in 1892 was appointed by Governor Sylvester Pennoyer to the circuit court bench, serving as one of its judges for a year and a half. Later he was nominated for that position but was counted out, although it was afterward proven that over two thousand votes were fraudulently cast. Resuming private practice, Judge Munly became the associate of the late Judge Frazer, the partnership continuing for six years or until the latter was elevated to the circuit bench. In 1909 Judge Munly received the democratic nomination for mayor and received a very flattering vote, coming out a close second in the race, although the usual republican vote is five to one. Judge Munly always analyzed his cases with great thoroughness and care and his deductions were ever sound and logical and his presentation of a cause clear and forceful. He came to be regarded as one of the ablest members of the Portland bar and was accorded a large and representative clientele. As the years passed he likewise became interested in other lines of business, including the salmon packing industry as vice president and secretary of the Thlinket Packing Company of Portland, owners of one of the largest Alaska canneries. He was regarded as an authority on the natural history of Pacific salmons, having devoted much time to the study of the question, and he was named a member of the International Fisheries Congress which convened in Washington, D. C., in September, 1908, having been appointed to the office by the governor of Alaska and the governor of Oregon. Judge Munly was also identified with many civic bodies of Portland and was a contributing factor to many public improvements of great worth. He filled the presidency of the United East Side Improvement Club and of the Northeast Side Improvement Association and he was the father of the movement which resulted in the construction of the wonderful Broadway bridge across the Willamette, this being a notable feature in city betterment in recent years. He was the founder of the Hibernia Bank, and was on the school board for five years.
On the 21st of July, 1890, Judge Munly was united in marriage to Miss Mary Nixon, of Boston, Massachusetts, a daughter of Robert and Anna (Hogan) Nixon. Her father enlisted for service in the Civil war when twenty-six years of age and was drowned on the way home about the close of the war when but twenty-seven years of age. The mother resided in Oregon for thirty years but passed away in 1916. Judge and Mrs. Munly became the parents of four children. Robert Nixon, who served during the World war as an ensign in the navy and was also in the transport service, married Elizabeth Shade of Clearfield, Pennsylvania, and they have three children: Robert Nixon, Jr., Raymond and Margaret. The second son, Raymond M., who married Vernice Roberts of Tacoma, has been very prominent in Oregon politics. Anna M. is the wife of Vance T. Ferguson of Portland and has two children, Edwin Munly and Vance, Jr. The fourth child, Mary Evelyn, is attending college in the east. Like his brother, Raymond saw service in the navy during the World war, both sons enlisting.
Judge Munly was a home man in the highest and best sense of the term in that he found his greatest happiness at his own fireside. Never was he known to speak a cross word to his family during the thirty-nine years of his married life and he counted no personal effort or sacrifice on his part too great if it would enhance the welfare of those of his own household. He belonged to the Catholic church, held membership with the Knights of Columbus and the Artisans of Portland and was also a member of the Commercial Club. When death called him October 26, 1923, the family received many messages telling of the high regard entertained for Judge Munly, for he had a circle of friends almost coextensive with the circle of his acquaintance. One of the local papers said: "In the death of Judge M. G. Munly, Portland loses a citizen whose, attainments were many and varied and whose public services were distinguished. To every cause that was worthy he freely gave his time, his force and ability. Portland was but a small city in 1883 when he was admitted to the bar here. The young man fought the hard battle of advancing his fortunes in the law with perseverance and courage, supplementing his income by newspaper work. He brought to his profession a mind of penetrating keenness and an industry that won him high position at the bar. A man of foresight and vision, Judge Munly was not content to see Portland creep. He brought great energy and constructive force to bear on the problems of Portland's growth and expansion. Judge Munly was interested and keenly alert to the necessity of fostering the construction of more railroads in Oregon, and was a close student of railroad problems in the state. He believed that the prosperity of Oregon depended upon securing railroads that would link eastern and central Oregon and the vast interior country with the metropolis. In his private life he had rare charm. To his family, his wife and four children, and to his four brothers he was devoted. Charitable, he was quiet and unostentatious in his many benefactions. He was a delightful host--a pleasant companion. He had a hatred for fraud and sham of every form. He was a conscientious student of American history and had a deep and profound love for the American constitution. His mind was well stored with the best of literature and philosophy. Many there are in Portland who find it hard to say farewell to M. G. Munly, a man of sterling character and with a rich capacity for friendship."
---
Submitted to the Oregon Bios. Project in May 2010 by Diana Smith. Submitter has no additional information about the person(s) or family mentioned above.