---
Orson Avery Stearns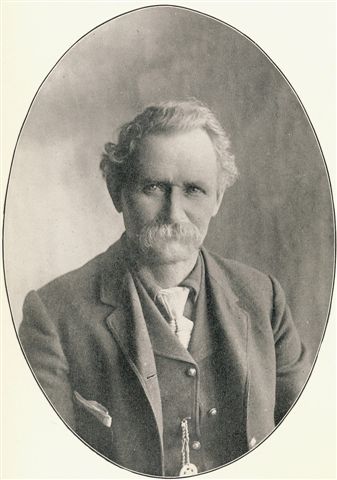 Gaston, Joseph. "The Centennial History of Oregon, 1811-1912." Vol. 3. Chicago, Clarke Publishing Co., 1912. p. 568.
ORSON AVERY STEARNS
is in every way entitled to be numbered among the pioneers of Oregon and is known throughout his portion of the state as a pioneer soldier, settler and in later life a successful agriculturist and stockman. He was born on his father's farm sixteen miles northwest of Rockford, Winnebago county, Illinois, January 9, 1843, and is a son of David Ebenezer and Fidelia S. (Cannon) Stearns, the former a native of Vermont, his birth having occurred at Monkton, February 11, 1808. The latter was a native of Ohio, her birth occurring at Twinsburg, September 30, 1820. The family of which the subject of this review is descended was founded in America in 1630, when Isaac Stearns and family, in company with Sir Richard Staltonstall and family and Rev. George Philip and Governor Winthrop, together with many others, sailed from Yarmouth, England, and landed at Salem, Massachusetts, June 12, of that year. The party upon investigation was not pleased with the location at Salem and at once proceeded to Charlestown, from which place they removed to Watertown, near Auburn, Massachusetts. The paternal grandparents were Rev. John and Asenath (Campbell) Stearns. David E. Stearns at the age of nine years left home and engaged in work as an apprenticed carpenter. At the age of fourteen as a master carpenter he engaged in the pursuit of his trade wherever an opening presented itself. While working as a carpenter he was for some time employed in the construction of a number of early buildings in Buffalo, New York. During the early '30s he removed to Winnebago county, Illinois, and there settled on government land and was engaged in farming until 1853. On April 5, of that year, with his family he began his journey across the plains with ox teams to Oregon and on October 9 camped near Wagner Springs, twelve miles south of Ashland, which was the point of his destination. Two days later he took up a donation claim of three hundred and twenty acres on Wagner creek, near Talent, Jackson county, and there remained until the time of his death, which occurred August 31, 1886. His wife died February 4, 1869. They were united in marriage in Illinois in 1840 and became the parents of six children: Oscar Leroy, deceased; Orson Avery, the subject of this sketch; Newell Dasky, also deceased; Arminda Melissa, the wife of James Purves, of Talent; George Arthur, who passed away in 1861; and Emily Maria, deceased.
Orson Avery Stearns was reared in his parents' home and received his early education in the public schools of the district in which he lived. He came to Oregon with his parents in 1853 and grew to manhood under the parental roof. On November 17, 1864, he enlisted in Company I, First Regiment of Oregon Volunteers, and was the first to enlist in that company, in which he served as first sergeant. His command remained in Jackson county until May 25, 1865, when with his company he went to Fort Klamath and there took part in locating and building the new road from that fort to the Rogue river and the road survey passed through the vicinity adjacent to Crater lake, which up to that time had remained undiscovered. The lake was discovered when two comrades, John M. Corbell and Francis M. Smith, were out on a hunting expedition and shortly thereafter Mr. Stearns in company with Captain Sprague and a party of gentlemen from Jacksonville when inspecting the construction of the road passed near the location of the lake. On seeing the same Sergeant Stearns and a Mr. Coates attempted a descent to the lake. Sergeant Stearns was the first to reach the water's edge and at once christened the lake as Lake Majesty. The name was later changed to that of Crater lake on account of the discovery of a crater on the island near the northwest bluff. Mr. Stearns served with his company in the Snake country and was there engaged in the building of Camp Alvord during the fall of 1865, in which year his company also made several campaigns in search of hostile Indians and later was engaged in one battle near Alvord lake in 1866. He was sergeant of his company during his period of service in the army with the exception of two months. On July 19, 1867, he was mustered out of service at Jacksonville. During the time he was engaged in the army he located his present farm and immediately after his discharge he settled on the place and has since continued to devote his entire time and attention to its cultivation. His farm is located six and three-fourths miles southwest of Klamath Falls on the Ashland road and includes four hundred and seventeen acres, of which three hundred has been brought to a high state of development. On that property Mr. Stearns lived until 1905 when he removed to Klamath Falls. During this time he has made a specialty of stock-raising and for many years past has been numbered among the most successful stock-raisers of his portion of the state. For twenty years be has successfully conducted a dairy and was one of the pioneers in this business in the county. He now owns five hundred and sixty-five acres of valuable land which he rents out.
Mr. Stearns was united in marriage at Sacramento, California, May 17, 1873, to Miss Margaret Jane Riggs, who was a native of Ray county, Missouri, her birth having occurred July 22, 1855. She died May 17, 1895. They were the parents of three children: Leslie O., who resides at Klamath Falls; Blanche Alice, the wife of George Ager, who owns a farm adjoining her father's place; and Eva May, who is the wife of W. E. Bowdine, of Klamath Falls. The father of this family was married on January 10, 1897, to Miss Luella M. Sherman, a native of Ohio, her birth having occurred in July, 1861. They are the parents of one child, Ernel Everett.
Mr. Stearns is affiliated with the republican party and has the distinction of having been the first delegate from his portion of the state to the republican county convention, which was held at Jacksonville, March 16, 1866. To that convention he was a representative of the republican soldier vote at Fort Klamath. At that time he was also serving as the first justice of the peace over a jurisdiction which then included all of Klamath and Lake counties. In 1880 he was elected by the republican party to the state legislature and at that time Klamath was still a part of Lake county. During that session of the legislature he served with credit to himself and with entire satisfaction to his constituents. Mr. Stearns was one of the prime movers in the establishment of a county historical society and served as president of the Klamath County Historical Society. During a long life of usefulness he has so lived as to maintain the respect of all people with whom he has come in contact and is in his advanced years numbered among the active, enterprising and progressive citizens of his county and state.
---
Submitted to the Oregon Bios. Project in August 2007 by Diana Smith. Submitter has no additional information about the person(s) or family mentioned above.