---
O. D. Doane, M.D.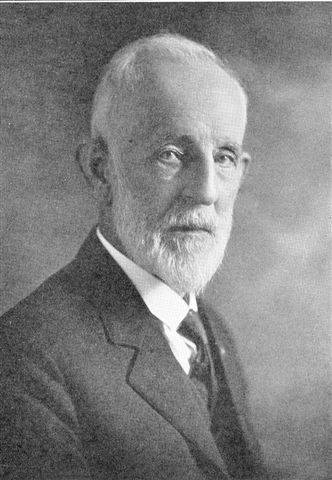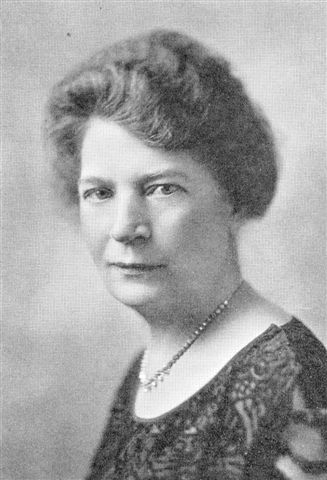 (Dr. O. D. Doane and Mrs. Ida May Doane)
Lockley, Fred. "History of the Columbia River Valley, From The Dalles to the Sea." Vol. 3. Chicago, S. J. Clarke Publishing Co., 1928. p. 76.
O. D. DOANE, M.D.
A pioneer physician, well known to the older residents of Wasco county and other sections of the state, was the subject of the following article, written by Fred Lockley for the Oregon Daily Journal of November 27, 1927;
"A few days ago, while eating breakfast in a restaurant at The Dalles, I saw a man who looked as though he might be a pioneer. As he paid his bill and started for the door, I hailed him and said; 'Do you mind sitting at my table while I finish my waffle? I want to ask you a few questions.' As he sat down, I said: 'When did you come across the plains?' He shook his head, and said: I didn't come across the plains. I was born in Portland on March 10, 1851.' I shoved my waffle to one side, cleared the table, took out my notebook and said: 'I don't know what your name is, but you're the man I've been looking for.' 'My name is Dr. O. D. Doane he said. 'My father, the Rev. Nehemiah Doane, was the first minister sent to a foreign mission from an American Methodist theological school. He came out as a foreign missionary to the Oregon country in 1849. Father was born January 22, 1818, in Barnstable county, Massachusetts. He was a Cape Codder and died in 1904 at the age of eighty-six. He was a descendant of Deacon John Doane, who settled at Plymouth in 1621 and at one time was acting governor of Massachusetts. Father was born at Eastham, a place selected by Deacon John Doane as his home some time after his arrival in America. This old-time ancestor of mine lived in Plymouth until 1644, at which time he moved to Eastham, on Cape Cod. He died in 1685 at the age of ninety-five. My grandfather, Nehemiah Doane, for whom my father was named, followed the sea, as did most of those who were born on Cape Cod.
"'My father was graduated from the common schools at Eastham, after which he taught school for a while. He attended Holliston Academy at Holliston, Massachusetts, for two and a half years and was then appointed a teacher. Later he opened a school at Cadiz, Ohio. In 1847 he became a student at the Boston School of Theology at Concord, New Hampshire. This was the first school of theology established by the Methodist church in the United States and my father was one of its first students. Professor Baker, who later became a bishop in the Methodist church, secured for my father the appointment as superintendent of the Oregon Institute at Salem,
"'Father was married at Springfield, Vermont, on September 10, 1849, to Matilda Draper, a native of that state. At the time father married her she was a student in the Springfield Seminary. On October 16, 1849, father and mother started on their wedding journey, aboard the Empire City, for the isthmus of Panama, My father delivered the first sermon preached at Panama by a Methodist minister. After crossing the isthmus they went aboard the Oregon, bound for San Francisco. In that city they bought tickets on the Mary Taylor for Astoria, paying one hundred dollars for each ticket. The steamer encountered a heavy gale and was driven far to the north. They finally cast anchor in an inlet near Vancouver island, and when the storm was over they went to Astoria. Eight of the passengers hired three sailors to row them in a whaleboat from Astoria to Portland. Father paid fifty dollars for himself and my mother for the trip in the whaleboat to Portland. It took them nine days to make the voyage, and as it was January and they encountered lots of rain in the open boat, they did not have a particularly pleasant journey.
" 'Father and mother went to the home of J. S. Smith in Portland, where they stayed for a few days, and then took passage in a Hudson's Bay Company boat, reaching Milwaukie in the evening. Next morning they started out again, but the current was so strong, the river being high, that they only made four miles. They tied up to the bank and an Indian agreed to guide them to the home of a settler. The Indian ran away without fulfilling his promise, so father and mother sat on a log all night. The next day they went on to Oregon City, where they had to stay three weeks until word could be sent to the superintendent of missions at Salem, which they reached on February 16, 1850.
" 'My father was at once placed in charge of the Oregon Institute, which at that time had nearly one hundred pupils. Father and mother both taught. They were paid five hundred dollars a year. The gold excitement in California had made provisions almost prohibitive in price. For example, sugar was sixty dollars a sack, and other things in proportion. In 1851 the Rev. F. S. Hoyt took charge of the Oregon Institute and father went to Portland, where he taught school. That fall father was appointed pastor of the church at Oregon City.
"'I was about six months old when my parents moved from Portland to Oregon City in the fall of 1851. Father served as pastor of the church and mother taught school there. During the next few years father filled pastorates at Yamhill, Dallas, Corvallis and Albany, Oregon. In 1859 he was appointed presiding elder of the Puget Sound district, his headquarters being at Olympia, Washington. Father was presiding elder there for four years. In 1863 he was called to the Methodist church at Seattle. Two years later he became presiding elder of the Portland district. His next appointment was as presiding elder of the Salem district, where he was stationed for four years. Afterward he was pastor of the church at The Dalles, going from there to East Portland, and. thence in succession to Shedds, McMinnville, Dayton, Port Townsend and Salem. Later father was appointed professor of theology in Willamette University. When Portland University was established my father was elected to the chair of systematic theology. He attended the Oregon annual conference of the Methodist church, which was organized March 17, 1853, by Bishop Edward R. Ames, who had just come out from Boston. This meeting was held at Salem. In 1876 father was sent to the general conference of the church at Baltimore and in 1891 was a delegate to the conference at Washington, D. C. He was also the author of several theological works,
" 'My parents had six children and I am the oldest. All are deceased except my brother, Prince Albert Doane, who .is engaged in contracting in Portland, and myself. My brother, Orville L., lived for many years on Vashon island. My brother, Quinn T. Doane, was also a well known contractor and resided for several years in Spokane. My sister Mary was the next of the family and then came Prince Albert. The other child a girl, Evalyne, died in infancy,
" My father took up a donation land claim about six miles from Fort Yamhill. Lieutenant Phil Sheridan, who fought in the Indian war of 1855-56, used to visit our home frequently and many a time held me on his knee and played with me. This was about 1859 and in 1876 Sheridan, who then bore the title of general, revisited Oregon. I met General Sheridan at the train in Eugene and he remembered me and also my father.
" 'The first school I attended was at Corvallis and my teacher was Lavina Draper, When we lived in Olympia my father was presiding elder of a district which extended from the sea to the Cascades and from the British Columbia line to the Columbia river. He covered his field afoot, by canoe and on horseback, frequently camping out where night overtook him. I attended school in Olympia from 1869 to 1863. My teachers were Professors McElroy and Lippincott. In 1863 father took charge of the church in Seattle and I went to school there for two years. We lived on the bluff, above what is now Pioneer square. Clarence Bagley, now an employe of the city of Seattle, and I were boyhood friends. I worked for a while in a sawmill at what was then called Freeport but is now West Seattle.
" 'When news came of the end of the Civil war Seattle had a big celebration. They put candles in most of the windows and many of the residents, as well as the residences, were lit up. Every anvil obtainable was brought into requisition and salutes were fired. I was working in the sawmill at the time we received the news of the assassination of President Lincoln. I became a student of the territorial university the year after it opened. Daniel Bagley, John Webster and Edmund Carr were the university commissioners. A. A. Denny, who was a member of the legislature, succeeded in having the university get under way. He gave eight acres toward a campus. Asa Mercer was principal of the university when it was started.
'"I attended Willamette University in 1865, 1866 and 1867. L. T. Woodward was president and L. J. Powell was professor of mathematics. Sylvester Simpson had charge of the department of languages and F. H. Grubbs was principal of the academy. C. B. Moores, now of Portland, was one of my schoolmates.
" 'In 1868 I taught school on Mormon Hill, ten miles east of Salem. Later I taught at Wheatland and for several terms I was principal of the East Salem school. From Salem I went to Shoalwater bay and clerked in a store at Oysterville for about six or eight months. From there I came to The Dalles. That was fifty-five years ago and all of the people who were then here have gone with the exception of about ten. Lulu Crandall was here at that time and so were Mrs. Sarah Mitchell and her daughters, Mrs. Schenck and Albert Bettingen, Sim Bolton, the postmaster, was a pupil of mine. During 1872 and 1873 I was principal of the public school here.
"'When I first came to The Dalles I had a peculiar experience. I cast my first vote here. When the judges of the election board learned that I was going to vote the republican ticket they challenged my vote. Joseph G. Wilson, whose son, Fred Wilson, is circuit judge here at The Dalles, said, "I believe this young man has a right to vote." He said, "Did you give up your residence at Salem and remove to Shoalwater bay?" I said, "No. I consider Salem still my home." Judge Wilson replied, "Then you have a right to vote for state officers, though not for county officers." The judges grudgingly conceded this right, but refused to let me vote for the members of the legislature. Judge Wilson said, "They are state officials, as they are paid by the state." So I won out all along the line. When I was seventeen years old I went to the polls in Salem. Sam May said to me, "The polls are about to close; you had better vote." I bad a heavy beard that came down pretty well over my chin. He said, "I suppose this is your first presidential vote," When I did not step forward to vote, he said, ''What are you waiting for?" I replied, "I am waiting until I am twenty-one; I am only seventeen now." He gave me a scandalized look, and said; "Well, go borne and shave off that beard, and don't come around the polling place masquerading as a man."
" 'After putting in a year as principal of the school at The Dalles I went back to Salem and began the study of medicine. To earn my way through the medical college I worked in the drug store owned by Cyrus Woodworth and Dr. C. H. Hall. In 1874 I went to Albany and ran a drug store for Fred Hill, the brother of W. Lair Hill. I returned to Salem and put in the winter in the medical department of Willamette University. The next summer I went to Eugene, where I worked, and also studied with Dr. A. I. Nicklin. I graduated from the medical department of Willamette University in 1877. Among my fellow students were Dan W. Cox, A. J. Geisy, Harry Lane, S. C. Stone, Thomas Mann, founder of the Mann Home in Portland, L. W. and Jonathan Brown, I. N. Cromwell, L. L. Davis, Reece Holmes, G. J. Hill and others.
" 'I went to Dallas, in Polk county, where I practiced until 1879, when I returned to The Dalles and opened an office. Here I was married in the fall of 1877 to Emma L. Harman, who died in September, 1903, and on the 2d of June, 1908, I married Ida May Freeman, whose son, Loy Van Norden, is engaged in dairying in Tillamook county. Loy Van Norden was born in Lakeview, Oregon.
" 'When I started my practice in The Dalles I had to travel on horseback as far as Arlington and Grass Valley, and even up into Yakima. Among the old pioneers that I knew were Governors Gibbs, Grover, Woods, Whittaker, Chadwick, Moody, Geer, Withycombe and Pierce, Asahel Bush, Dr. W. L. Adams, and most of the old-time politicians and ministers.' " For more than forty-five years Dr. Doane continuously followed his profession, never hesitating to respond to the call of duty, and endured many hardships in the exercise of his beneficent calling. Efficient, dignified and well poised, be inspired confidence and trust in his patients and was long regarded as one of the foremost, physicians of this part of the state. His practice was drawn from a wide area and his knowledge and skill were in constant demand. In 1923, when seventy-two years of age, he laid aside the arduous work of the profession and has since lived retired at The Dalles.
For a half century Dr. Doane has been identified with the Masonic order, which he joined in 1878, becoming a member of Wasco Lodge, No. 15, A. F. & A. M, and is its oldest past master. In the York Rite he has filled all of the chairs and is one of the Nobles of Al Kader Temple of the Mystic Shrine. His affiliation with Columbia Lodge, No. 5, of the Independent Order of Odd Fellows, dates from 1872 and in this organization he has filled important offices. In 1880 he entered the Grand Lodge and has since attended all of its sessions. He was made grand master in 1889 and in 1893 was grand representative of the Sovereign Grand Lodge of Odd Fellows of Milwaukee, Wisconsin. In 1894 he was again grand representative of the Grand Lodge, attending the session on Lookout mountain near Chattanooga, Tennessee, and since 1903 he has served continuously a grand treasurer of the Grand Lodge. He also belongs to The Dalles Camp of the Woodmen of the World and the local Kiwanis Club. An ardent advocate of good roads, he is one of the public-spirited citizens who are responsible for the building of the Sarosis Park Scenic drive, a beautiful highway overlooking The Dalles. Dr. Doane is a broad-minded man of unselfish nature, esteemed by a host of friends, and his life has been upright and serviceable.
---
Submitted to the Oregon Bios. Project in July 2010 by Diana Smith. Submitter has no additional information about the person(s) or family mentioned above.