---
Patrick Henry Nester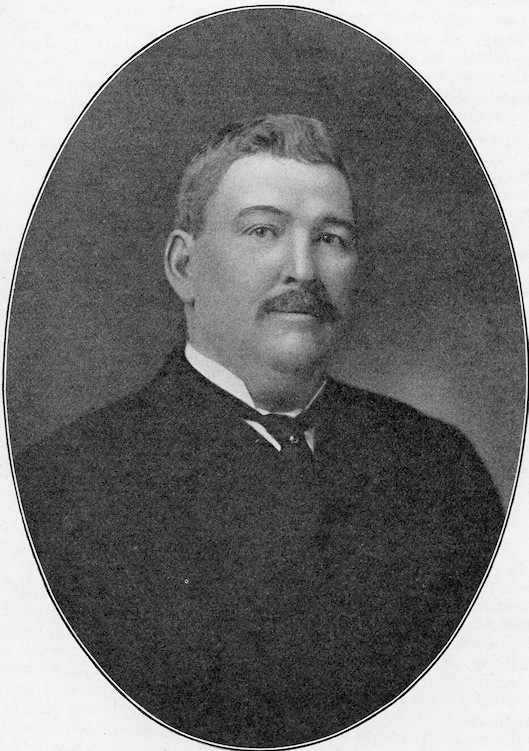 Lockley, Fred. "History of the Columbia River Valley, From The Dalles to the Sea." Vol. 2. Chicago, S. J. Clarke Publishing Co., 1928. p. 730.
PATRICK HENRY NESTER
Some men are born with a faculty for business. Among the predominating traits which they possess are ambition, energy, good judgment and clear foresight, and when these elements of character act in harmony we have the successful business man, whose possibilities are limited only by the field in which he operates. Of this type was Patrick Henry Nester, of Portland, who made his own way in the world and achieved noteworthy success in the logging industry, at the same time winning the respect and good will of his fellowmen by an upright life of well directed industry.
A native of Ireland, he was born in County Mayo, March 17, 1841, and when a child of five came to the United States with his parents, Patrick and Mary (Feehan) Nester, who settled in the southern part of Michigan. The father was one of the early lumbermen of that state and had much valuable timber on his farm. He also followed the trade of a blacksmith. His demise occurred when he had reached the age of fifty years, and the mother reached the sixtieth milestone on life's journey.
During his boyhood Patrick H. Nester worked on the home farm and in his father's shop and had little time to secure an education. He was also employed in the lumber camps near his home, displaying a natural aptitude for that line of work, and when a young man of twenty-one began his independent career. From the start he prospered in the logging industry and soon became a recognized leader in his chosen field of activity. He was an expert judge of timber, and in 1893 his load of pine logs won the blue ribbon at the Chicago fair. The logs were hauled by one team of horses to the nearest railroad and placed on cars which conveyed them to Chicago. Mr. Nester boarded the freight train and was accompanied by the men who did the loading. The undertaking was fraught with difficulties but he knew the worth of his exhibit and won the coveted award in the face of very keen competition. In 1904 he came to Oregon and purchased a large tract of timber in Baker county, where he lived for three years. He located in Portland in 1907 and here spent the remainder of his life. From time to time he acquired timber holdings in various sections of the country and eventually became one of the largest operators in the northwest. He had a highly specialized knowledge of the lumber industry and manifested notable foresight and executive ability in the conduct of his business.
On October 18, 1877, Mr. Nester married Miss Margaret Morrison, a native of Michigan and a daughter of William and Elizabeth (Cribbins) Morrison, who passed away in that state. Mr. and Mrs. Nester had no children but adopted a niece and a nephew of the latter, namely: Edgar C., who married Mary Hansett, of Portland, and has two children, Rose Mary and Virginia; and Frances I., who is the wife of E. F. Paulsen, of Portland.
Mr. Nester adhered to the Roman Catholic faith and was a devout member of St. Francis church. Liberally endowed with Celtic wit, he was a most interesting conversationalist, and his humor was as delightful as it was infectious. It remained with him until the end and during his last illness visitors were given no opportunity for expressions of sympathy, finding his cheerfulness and witticisms irresistible. Optimistic and kindly by nature, he radiated sunshine and was always the central figure of every gathering which he attended. It was a real genius for friendship that bound so many to him, from the humblest to the highest. The human quality was what he sought, and he found and cherished it everywhere. His was a successful career in the fullest sense of the term and on June 10, 1925, he was called to his final rest. The world was better for his having lived in it.
---
Submitted to the Oregon Bios. Project in January 2012 by Diana Smith. Submitter has no additional information about the person(s) or family mentioned above.