---
Samuel Provolt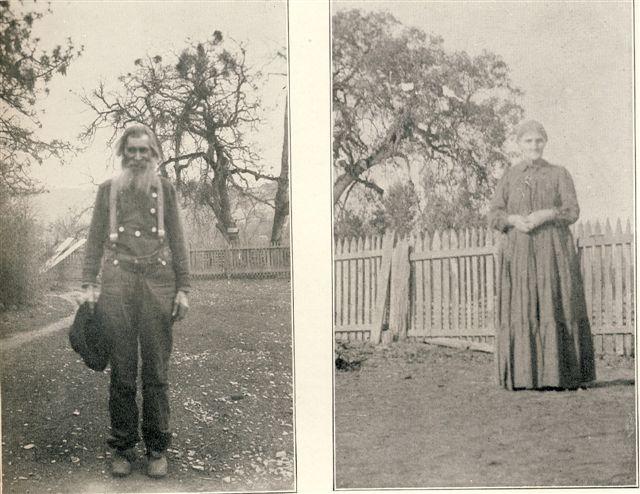 Gaston, Joseph. "The Centennial History of Oregon, 1811-1912." Vol. 2. Chicago, Clarke Publishing Co., 1912. p. 530.
SAMUEL PROVOLT
One of the successful miners of Oregon who came here nearly a half-century ago is Samuel Provolt, in whose honor the town of Provolt, where he resides, was named. He has large real-estate holdings, including three hundred and eighty-eight acres of valuable land, and is heavily interested in city property at Grants Pass. He was born in Indiana, December 9, 1832, the son of John and Emily (Johnson) Provolt. The father was an honored citizen in Indiana, where for twenty-one years he filled with much efficiency the office of county judge. In his family were twelve children, of whom the subject of this review is the only one now living.
The public schools of Indiana afforded Samuel Provolt his preliminary education and he remained a resident of that state until about 1859, when he removed to Iowa where he remained five years, or until 1864. In that year he set out for the far west, crossing the plains in a train of sixty-eight wagons drawn by ox teams. For one year he remained in Montana and then proceeded to Oregon, where on arriving he vigorously and enthusiastically began working as a miner, in which occupation he was more than ordinarily successful. Since coming to this state he has acquired three hundred and eighty-eight acres of land and owns at present some fifteen houses and lots in Grants Pass, which he is leasing. He not only confined himself to mining, however, but carried on agricultural pursuits in connection with his other work and, being a man of industry and good judgment, he made a success of both vocations.
In 1869 Mr. Provolt was married to Miss Harriet Newell, a native of Indiana, and to this union seven children were born, three of whom, Ellen, Agnes and Ethelzia, are deceased. Those who survive are Ethelbert, Ethulissi, Ethorlia and Etheffie. The mother of these children passed away in 1906 and her remains are interred in Williams cemetery.
In his political views Mr. Provolt coincides with the principles and practices of the republican party but has been too fully occupied with other matters to give affairs of state more than casual attention. By his indomitable industry, unswerving integrity and well directed efforts Mr. Provolt is now ire a position to pass the remainder of his days in the quiet of his own home should he so desire, enjoying in his declining years the rich fruitage of a long and well spent life. He has since the founding of Provolt been one of its leading and most respected citizens and before the town was dreamed of enjoyed a most excellent reputation, standing high in the esteem of his fellowmen. He is one of those substantial citizens of high character who constitute a valuable asset to a community and he has the confidence and esteem of a large circle of devoted friends, with whom he meets on terms of the closest intimacy.
*******************
Submitted to the Oregon Bios. Project in March 2007 by Diana Smith. Submitter has no additional information about the person(s) or family mentioned above.
---
Updated on 30 Mar 2007.