---
Virgil C. Belknap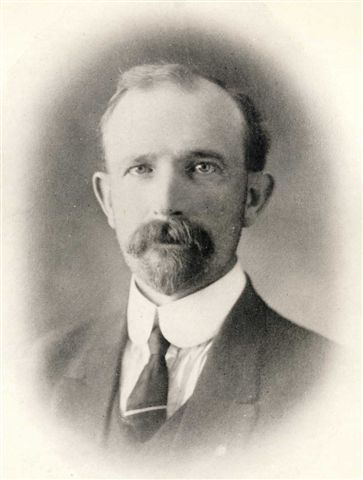 Gaston, Joseph. "The Centennial History of Oregon, 1811 - 1912." Vol. 3. Chicago, S. J. Clarke Publishing Co., 1912. p. 946.
VIRGIL C. BELKNAP, M. D.
"To build up a great and useful life is a better business than the mere gathering together of a great fortune." Such is the homely philosophy of Abraham Lincoln. A living example of this bit of practical wisdom is presented to us in the life and accomplishments of Dr. Virgil C. Belknap, of Prairie City, Oregon, who enjoys a reputation as the leading surgeon of the John Day country. His birth occurred in Benton county, this state, on the 7th of November, 1871, his parents being Harley A. and Thurza (Inman) Belknap, who were natives of Ohio and Kentucky respectively. His paternal grandparents emigrated to Oregon in 1848, crossing the plains with ox teams. The family home was established in Benton county, three miles northwest of Monroe, where the grandfather made an entry on a donation claim. The place was known for many years after as the Belknap Settlement. The maternal grandparents of our subject came to Oregon in 1852 and settled two miles south of Monroe, where Mr. Inman filed on a donation claim.
Harley A. and Thurza (Inman) Belknap, the parents of Dr. Belknap, came to Oregon with their respective parents. Their marriage was celebrated in Benton county, Oregon, in 1855. In 1874 Harley A. Belknap removed to Crook county and located near Prineville, where he engaged at once in the sheep business and later in contracting and building. Here he erected the Crook county courthouse and also the Prineville schoolhouse. He died in 1904 in San Jose, California, at which place he was seeking health at the time of his death. His wife, who survives him, is still living in their old home at Prineville.
Virgil C. Belknap was reared at home and received his education at Prineville, attending the high school at that place. Having determined to follow the practice of medicine as a life work, he pursued the necessary preliminary studies under the tutelage of his brother, Dr. H. P. Belknap, a resident physician of Prineville. In the fall of 1891 he entered the Jefferson Medical College of Philadelphia, Pennsylvania. There he took the required course and was graduated with the degree of M. D. in the class of 1894. In the fall of that year he opened his first office, settling at Prairie City, Grant county, Oregon, where he has since remained in the continuous practice of his profession. During the eighteen years in which he has devoted his attention to his chosen life work he has built up a most enviable practice, the results of which have placed him in the front rank among the members of his profession. His skill in the delicate and scientific field of surgery has brought relief not only to his suffering patrons but well merited renown as well to himself throughout the John Day valley.
In 1896 Dr. Belknap was united in marriage to Miss Clara McHaley, a daughter of George W. McHaley, one of the early pioneers of Oregon. To them three children have been born: Roderick R., Virgil V. and Janice.
In Masonry Dr. Belknap has attained high rank, belonging to the following organizations: Prairie City Lodge, No. 60, A. F. & A. M.; Blue Mountain Chapter, No. 7, R. A. M., of Canyon City; Union Council, No. 5, R. & S. M., of Union, Oregon; Oregon Consistory, No. 1, S. P. R. S.. of Portland; Al Kader Temple, A. A. 0. N. M. S., of Portland. Both he and his wife are members of Deborah Chapter, No. 43, 0. E. S., of Prairie City. Dr. Belknap likewise belongs to Mountain View Lodge, No. 33, I. 0. 0. F., and to Blue Mountain Encampment. He is also identified with the Benevolent Protective Order of Elks, belonging to Baker City Lodge, No. 338. In the line of his profession he is connected with the American Medical Association. His religious faith is indicated by his membership in the Episcopal church, to which his wife also belongs. His political allegiance is given to the republican party. He has been several times honored by election to the office of mayor in Prairie City and is ably serving in that capacity at the present time.
Dr. Belknap represents in his chosen field, as well as in character and social affiliations, the highest type of citizenship. He possesses the iron moral and mental fiber inherited from his pioneer ancestors. These qualities have been largely the tools with which he has raised the superstructure of a life wisely consecrated to the relief of suffering humanity and the uplift of his fellowmen.
****************
Submitted to the Oregon Bios. Project in July 2007 by Diana Smith. Submitter has no additional information about the person(s) or family mentioned above.
---