---
William David Fenton, Sr.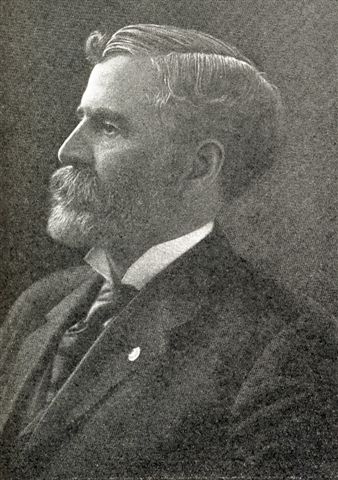 Lockley, Fred. "History of the Columbia River Valley, From The Dalles to the Sea." Vol. 2. S. J. Clarke Publishing Co., 1928.
WILLIAM DAVID FENTON, SR.
Of the distinguished men whose lives have shed luster upon the state of Oregon, whether born within its borders or on other soil, none have had a better record, a greater degree of success or a stronger hold upon the affections of their fellowmen than the late William David Fenton, Sr., who was a lawyer of exceptional attainments. He inherited the rich mental and moral fortune accumulated by a long line of worthy ancestors and added thereto the interest of his own individuality. During the many years of his residence in Portland he manifested an unselfish devotion to the general good and served well both his city and state.
Mr. Fenton was born June 29, 1853, in Etna, Scotland county, Missouri, and in the paternal line was descended from an English family established in America in 1790. His father, James D. Fenton, was born March 29, 1832, near Mexico, Missouri, and was a son of James Edwin Fenton, whose birth occurred in Virginia, March 2, 1798. He was a son of Caleb Fenton, who settled in the Old Dominion before the Revolutionary war. When a young man James E. Fenton went to Kentucky and later migrated to Missouri, where he passed away February 20, 1860. His wife, Susan (Hicks) Fenton, was born in Boone county, Missouri, in 1822. She was a daughter of Eli and Hanna (Davis) Hicks and of Welsh lineage in the maternal line. Eli Hicks was a son of Isaac Hicks, who was a native of Virginia and during the Revolutionary war served as a captain in the Third Georgia Cavalry under Colonel McIntosh.
On October 6, 1851, James D. Fenton was married in Missouri to Miss Margaret A. Pinkerton, who was born near Barbourville, Kentucky, and was a member of a Scotch family that was founded in North Carolina in 1745. Her father, David Pinkerton, was born near Asheville, North Carolina, and in his youth settled in Kentucky, removing to Clark county, Missouri, in 1846. His grandfather, David Pinkerton, was a maker of cartridge boxes, which he furnished to the Continental troops during the struggle for American independence. In the spring of 1865 Mr. and Mrs. James D. Fenton started for Oregon with their family of seven children, the youngest of whom was but six weeks old. The oldest, William D. Fenton, was a boy of twelve and during much of the journey assisted his father by driving an ox team. For a year they lived near Woodburn, on French prairie, and the father taught school at Bell Pass. From there they proceeded to Yamhill county and settled on a ranch near Lafayette, where they lived for several years. Three children were born to Mr. and Mrs. Fenton in Oregon and their family consisted of ten children, eight of whom were sons. Those now living are James E. Fenton, of Los Angeles, California; Frank Fenton, whose home is in McMinnville, Oregon; H. L. Fenton, of Dallas, Oregon; and Drs. Matthew F. and Hicks C. Fenton, who are practicing in Portland. The daughters are Mrs. Amanda Landers, who resides in Yamhill county; and Mrs. Margaret Spencer, of Portland.
William D. Fenton attended the country schools and in the fall of 1868 entered the preparatory department of McMinnville College, whose executive head, Dr. John Johnson, was later the first president of the University of Oregon at Eugene. In 1869 Mr. Fenton matriculated in Christian College at Monmouth, Oregon, and in 1872 received the degree of Bachelor of Arts from that institution. The late Judge Wolverton was a member of the same class and Judge Burnett, who now occupies a seat on the supreme bench, was graduated from Christian College a year later. In 1870 Mr. Fenton was offered a cadetship at West Point but refused this, as he had no taste for military life. After leaving college he decided to take a course at Yale University but by the time he had obtained sufficient funds through farming and teaching school his father needed the money and he altered his plans, going to Salem instead. He was appointed an assistant in the state library and while performing those duties read law, pursuing his studies at night. In December, 1875, he was admitted to the bar and then resigned his position at the state library, returning home to assist his father in operating the farm. During the following spring he was elected on the democratic ticket to the state legislature, in which he represented Yamhill county for one term, making an excellent record as a public servant. In 1877 he formed a partnership with James McCain, a Lafayette attorney, becoming junior member of the firm.
On October 16, 1879, Mr. Fenton was married in Monmouth to Miss Katherine L. Lucas, a native of Polk county, Oregon, and the ceremony was performed by Dr. Thomas F. Campbell, president of Christian College. The young couple began housekeeping in the home which Mr. Fenton had erected at Lafayette and there resided until 1885, when they removed to Portland. Mr. Fenton joined Judge J. C. Moreland in the practice of law but returned to Yamhill county six months later, owing to the death of his father, and from 1886 until 1889 followed his profession in Lafayette. During that time he was associated with his brother, Frank Fenton, and then went to Seattle, Washington, becoming chief deputy in the office of the prosecuting attorney for King county. While in Seattle he was engaged in private practice with W. Lair Hill and in June, 1890, returned to Salem. During the following legislative session he served as chief clerk of the senate committee on assessment and taxation and in April, 1891, again located in Portland, securing desk room in the law office of J. C. Moreland and Richard W. Montague. On June 6, 1891, he became a member of the firm of Bronaugh, McArthur, Fenton & Bronaugh, which became recognized as one of the strongest legal combinations of the city. Following the deaths of Judges Bronaugh and McArthur, Mr. Fenton practiced alone until his son, Kenneth L., was admitted to the bar and entered his office in 1910. During the illness of the father Benjamin Day and Alfred Hampson were admitted as partners in the firm, which was continued until the death of Kenneth L. Fenton on May 31, 1917, when the office was closed. In 1905, when W. D. Fenton erected the Fenton building at No. 86 Sixth street, he installed his large private library and this collection of law books, regarded as one of the best in Portland, was thrown open to all lawyers who wished to use it. No fee was charged for this courtesy and the attorneys gladly availed themselves of Mr. Fenton's offer. After the death of his son this valuable collection of books was donated to the University of Oregon and is now known as the Kenneth Lucas Fenton Memorial Library. Mr. Fenton was one of the best known corporation lawyers in the northwest and for twenty-eight years was counsel for the Southern Pacific Railroad in Oregon. He was also attorney for the American Steel & Wire Company, the Standard Oil Company, the Pacific Coast Biscuit Company, the Equitable Assurance Society of New York and other large corporations. A tireless worker, he devoted much time and thought to the preparation of his cases and his decline in health was said to have followed the court battles of the Oregon & California Company in connection with land grants.
In 1882 Mr. Fenton was nominated on the democratic ticket for the office of congressman but was defeated by a small majority and later was made a Cleveland elector. He remained a democrat until 1896, when, rather than indorse the free silver plank, he joined the republican party and became an ardent advocate of the gold standard system. Mr. Fenton was a leading spirit in the movement for holding the Lewis and Clark Exposition in Portland in 1905. He was one of the directors of the fair, president of the Horticultural Society during that time, and one of the commissioners in charge of the building of the auditorium.
At the age of sixteen Mr. Fenton united with the Christian church at Monmouth and remained a faithful follower of its teachings until his death on May 15, 1925, when seventy-two years of age. He was an exemplary representative of the Masonic order and in recognition of his services in its behalf was honored with the thirty-third degree. For forty-five years he was identified with the Masonic order, which he joined in 1880, at which time he was initiated into Lafayette Lodge, No. 3, F. & A. M. In the Scottish Rite he was affiliated with Oregon Consistory, No. 1, and was also a Noble of Al Kader Temple of the Mystic Shrine. He was also connected with the Ancient Order of United Workmen and became president of the Oregon Historical Society. Mr. Fenton was a charter member of the University Club and also belonged to the Arlington Club and the State Bar Association.
Mrs. Fenton traces her ancestry to the colonial period in American history and is a member of one of the old families of the south. Her father, Albert Whitfield Lucas, was born October 24, 1827, in Hardin county, Kentucky, and was a son of Marsham Lucas, also a native of the Blue Grass state. The grandparents of Albert W Lucas were Cornelius and Sarah (Phelps) Lucas, the former a Virginian and the latter a native of Scotland. Marsham Lucas was born September 23, 1801, and in 1823 was married in Kentucky to Cynthia Whitman, also a native of that state. She was born in 1805 and her father, Thomas Whitman, was an Englishman. He was born in the city of London on June 15, 1765, and became a minister of the Baptist church.
When Albert W. Lucas was three years old he went with his parents to Warren county, Illinois, and his father became one of the founders of Monmouth, that state. Albert W. Lucas attended the public schools of that locality and afterward took a course in Knox College at Galesburg, Illinois. On March 13, 1851, he married Elizabeth Frances Murphy, whose paternal ancestors were Pilgrims. Her father, John E. Murphy, was born near Bowling Green, Kentucky, in 1805 and became a follower of Alexander Campbell and a minister of the Christian church.
In 1850 Elijah Davidson, Thomas Lucas, S. S. Whitman, Ira F. M. Butler and other relatives of Albert W. Lucas crossed the plains and settled in Polk county, Oregon, at what is now Monmouth. On April 30, 1852, Albert W. Lucas and his wife started for the Willamette valley, joining a train of thirty wagons, of which William Mason was the captain. At Grand Island, Nebraska, the party was divided and Albert W Lucas was chosen captain of one section of the train. He drove one wagon and Lycurgus Ferguson, one of his wife's cousins, drove the other. Mr. Lucas bought eight hundred acres of land near Monmouth and aided materially in bringing to light the rich agricultural resources of that locality. Albert W. Lucas and his kinsmen migrated to the Pacific northwest with the definite purpose of establishing a Christian community and an educational institution patterned after Bethany College in Virginia, founded by Alexander Campbell. In 1855 measures were taken to establish an institution of learning in which men and women could become schooled in the science of living and the principles of religion. The trustees chosen were Ira F. M. Butler, John E. Murphy, R. P. Boise, J. B. Smith, S. Simmons, William Mason, T. H. Hutchison, H. Buford, T. H. Lucas, D. R. Lewis, S. S. Whitman and A. W. Lucas. The board was organized with Mr. Butler as president, Mr. Hutchison as secretary and A. W. Lucas as treasurer. In the same year a charter was granted by the territorial legislature and Monmouth University was incorporated. Mr. Whitman donated two hundred acres, T. H. Lucas eighty acres, and Elijah Davidson and J. P. Smith contributed tracts of similar size, while Albert W. Lucas gave twenty acres as his share. The land was laid out in a townsite, which was named Monmouth in honor of their home city in Illinois. Lots were sold at a reasonable figure to those who desired to live near the prospective university. A two-story wooden building was erected and in its chapel services were held by members of the Christian church. Money was solicited and raised for the establishment of a school for orphans in connection with the university, but the plan was found impracticable and the funds were returned to the subscribers.
In 1856 Glen O. Burnett, Amos Harvey, Nathaniel Hudson, Doctor Warriner and others started Bethel Academy in Bethel Hills, Polk county. It was found that two schools in the same county divided the patronage, so at a council of the Christian church it was decided to unite Bethel Academy and Monmouth University under the name of Christian College. Forty scholarships at five hundred dollars each were sold and Dr. L. L. Rowland, a graduate of Bethany College, was elected president of Christian College. Dr. Nathaniel Hudson, a graduate of the University of Paris, was appointed assistant, and his sister, Mrs. Nevins, was placed in charge of the preparatory department. After three years Doctor Rowland retired and in 1869 the Rev. T. F. Campbell, who was teaching a boys' school at Helena, Montana, was selected as president, as he was a graduate of Bethany College, a minister of the Christian church and a man of unquestioned ability and integrity. The trip from Helena to Monmouth was made in a stagecoach which Rev. Campbell had purchased. Shortly after his arrival a brick building was erected at a cost of seven thousand dollars and this was the first unit of the present normal school buildings. President Campbell was a man of great energy and in addition to his duties as a teacher and preacher was for many years editor and manager of the Christian Messenger, of which he was the founder. He sent to Hopkinsville, Kentucky, for his brother-in-law, Professor J. C. Campbell, who became a member of the faculty of Christian College, in which his wife and daughter taught music, and Professor A. D. Butler was also one of the instructors. J. E. Murphy, the financial agent, rode all over the state, soliciting students, preaching, organizing churches, and in the meantime carried on the work on his farm.
In 1882 President Campbell resigned. At that time the property was valued at twenty thousand dollars and the college had an endowment of twenty-five thousand dollars. In 1890 the president's son, Prince L. Campbell, was chosen as his successor. The father was a man of high ideals and his Bible lectures each morning during the schools years made a lasting impression on all those who had the good fortune to be his pupils. Shortly after his son became president the property was deeded to the state and the name Christian College gave way to that of the State Normal School. Among those who went to Monmouth to educate their families were J. B. V. Butler, David Stump, whose daughter was the second wife of President T. F. Campbell, John Wolverton, Frank Powell and many others.
Albert W. Lucas served for many years as an elder of the Christian church at Monmouth and shaped his life by its teachings. He was an ardent advocate of the cause of prohibition but did not live to see the passage of the eighteenth amendment. On April 6, 1893, he was called to his final rest and was long survived by Mrs. Lucas, whose demise occurred on the 17th of November, 1914. Adah, their oldest child, became the wife of Dr. T. W. Shelton and both passed away in Eugene, Oregon. Jay Prentice, the first son of Mr. and Mrs. Lucas, was long a resident of Condon and for many years was county clerk of Gilliam county, while at one time he served as registrar of the land office at The Dalles. Katherine L., the third child, now the widow of W. D. Fenton, Sr., was born July 6, 1859, the year in which Oregon became a state. Her sister Susan became the wife of J. H. Stanley and passed away in Hillsboro, Oregon. Albert, the next of the family, lives in Portland and is an employe of the Southern Pacific Railroad Company. Frank, the sixth in order of birth, also resides in the Rose city and is engaged in business on Fourth street.
Mr. and Mrs. Fenton became the parents of four sons. Dr. Ralph Albert Fenton was graduated from the University of Oregon in 1903 and is classed with Portland's leading physicians. He married Miss Mabel Smith, a member of one of the prominent families of southern Oregon. Dr. Horace B. Fenton also achieved success in the medical profession and passed away November 7, 1926, in Portland, where he had been engaged in practice for several years. He married Miss Lela Godard, by whom he had three children: Mary Katherine, Dorothy and Horace B. Jr. Kenneth L. Fenton married Miss Adelma Walters, of California, and his demise occurred on the 31st of May, 1917. William David Fenton, Jr., went to France with the American Expeditionary Force and was assigned to duty in base hospital No. 46, in which his brother Ralph also served. W. D. Fenton, Jr., married Miss Lillian Mitchell, of Portland, and is well known in business and financial circles of the city as a dealer in bonds and mortgages.
William D. Fenton, Sr., possessed the simplicity and humility which ever mark real merit. Generous in thought and in deed, he was as incapable of an unjust suspicion as of an unjust act, and his high sense of honor won for him universal respect. Following is an excerpt from an article which appeared in the editorial columns of the Journal at the time of his death: "As a lawyer of the highest type in the profession, always conscientious and exalted, as a citizen in the fullest meaning of citizenship, Mr. Fenton toiled and spun, and in the fullness of time passed on. It is such men that make civilization worth while."
The following tribute to his memory was written by one of the editors of the Oregonian: "The death of Judge William D. Fenton inspires reflection on the remarkable self-sustaining quality of the true pioneer stock which thrust the American frontier steadily westward, first across the Appalachians and Alleghenies, and finally beyond the Rockies. His grandfather was one of those who, like Daniel Boone, sought the freedom of the vast open spaces, and, also like Boone, emigrated from Kentucky in a relatively early time because he felt oppressed by the oncoming tide of settlement. His father came to Oregon perhaps for the same reason. The story of the family's last migration is typical of that time, and no epic in western history is more eloquent than the simple statement in his biography that at the age of twelve he was the eldest of seven children, who with their father and mother accomplished the extraordinarily difficult journey across the great plains.
"It was the formative period in the annals of Oregon, a day of hard work, of self-education, of small colleges devoted to thoroughness in a few fundamentals, of small help and little sympathy for those who could not, or would not, make their own way; and it is perhaps worth while to inquire whether conditions that then existed may not account for the amazing achievements of many of the old families, of whom the Fentons were one. Judge Fenton's life, his persistent efforts for improvement and advancement, are reminiscent of the temper and character of the pioneers. He was graduated with the first class of Christian College at Monmouth, which also evokes memories of a peculiar and distinctive epoch in the history of the west; he 'worked as a farmer and taught school,' as his biographer relates; 'was appointed assistant librarian and devoted his evenings to the reading of law.' He financed his beginning as a lawyer again by 'working on the farm.' All through it is a story of industry, not without parallel then, less common nowadays. Contrast with the comparative case of the present is essential to appreciation of the magnitude of the task.
"They were days of plain living, albeit they produced men from whom Oregon has done well to honor. Judge Fenton's interest in the history of the region is accounted for by his participation in numerous significant events, and particularly by his understanding of the true meaning of the services of the pioneers. In person he was serious, studious, scholarly, thorough and indefatigable ˆ qualities which undoubtedly were the joint product of his sturdy ancestry and the stern conditions which the early arrivals were forced to meet. He was prominent in civic affairs, though not often an active candidate for office, and public-spirited, and possessed a marked talent for leadership. Oregon owes much to Judge Fenton and to the men of whom he was a type."
*******************
Submitted to the Oregon Bios. Project in March 2007 by Diana Smith. Submitter has no additional information about the person(s) or family mentioned above.
---
Updated on 30 Mar 2007.