---
W. H. H. Morgan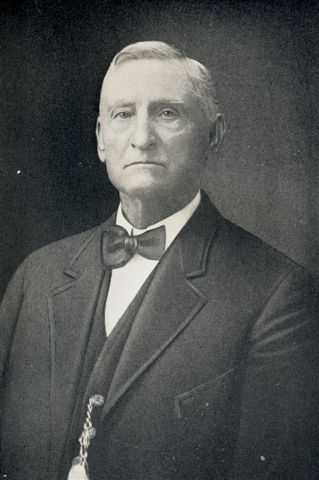 Gaston, Joseph. "The Centennial History of Oregon, 1811-1912." Vol. 4. Chicago, Clarke Publishing Co., 1912. p. 8.
W. H. H. MORGAN
residing in Portland and engaged in the live-stock business, was born December 8, 1840, in Ohio, a son of Edward and Mary (Shirley) Morgan. The father was born in London and the mother, a native of Virginia, was of German descent. They were among the early settlers of Ohio and in his native land Edward Morgan learned and followed the shoemaker's trade. He was married in that country and with his wife and three children came to the United States when about thirty years of age. Subsequently he lost his first wife and wedded Mary Shirley. In Ohio he followed the occupation of farming and thus provided for his family, which numbered altogether twenty-two children, born of the two marriages.
After living in the Buckeye state Edward Morgan removed to Iowa, where he resided for two years. In 1845 he started across the plains with ox teams to the far west, traveling with a large wagon train which slowly wended its way toward the Pacific coast, six months elapsing before the end of the journey. Mr. Morgan at length reached Linnton, Oregon, which lies just across the river from St. Johns and within a few miles of Portland. There was only one log cabin on the present site of Portland at that time. Mr. Morgan located in the center of Sauvie's island, where he took up six hundred and forty acres of land as a donation claim. Later, however, he sold that property and in 1850 removed to the farm which is now owned by his son, W. H. H. Morgan. At that time he secured six hundred and forty acres of land, for which he paid one hundred dollars. This place is fourteen miles north of Portland. At that time there were comparatively few white men in this section and most of them had squaw wives. Mr. Morgan built a house of hewed cottonwood logs. In the family at that time there were the parents and seven children. They had two yoke of cattle and one cow. The log cabin remained the home of the family for about eight years, after which Edward Morgan built a frame dwelling, purchasing the lumber from Mr. Wells at Milwaukee. Later his son, whose, name introduces this review, erected a fine residence upon the farm. The father died in 1872 at the ripe old age of eighty-four years, and the mother passed away in 1875 at the age of sixty-six years. In politics he was a very strong abolitionist in ante bellum days and when the republican party was formed to prevent the further extension of slavery into the north he joined its ranks. However, he would never consent to hold office but in other ways did all he could to promote the success of his party and secure the adoption of its principles. He was a lifelong and devoted member of the Baptist church and always lived in consistent harmony with his professions. He always followed farming after coming to Oregon but at length sold his place about fourteen miles from Portland and removed to Clackamas county, while later he became a resident of Washington county. A daughter of the family, Mrs. Julia Ann Freeman, is now living in Portland, while another daughter, Mrs. Katherine Dunn, lives on Sauvie's island and still another one, Mrs., Lucinda Boynton, is living in the Willamette valley. A son, George, makes his home in Washington county and Edward in Roseburg, Oregon, while still another daughter, Mrs. Sarah Ott, is living near Fort Madison, Iowa, at the very advanced age of eighty-nine years.
W. H. H. Morgan, brought to Oregon in 1845, was reared amid the wild scenes and environment of pioneer life. The river courses of the state made their way between banks upon which great pine forests grew and through the forests the Indians roamed at will, far outnumbering the white settlers who had ventured into the western wilderness to plant the seeds of civilization here. The unsettled and undeveloped condition of the country was such that Mr. Morgan had practically no school privileges. The homes of the settlers were too far distant from each other to permit of public schools being maintained and the education which Mr. Morgan has acquired has come to him through his reading, observation and broadening experience. He has always followed farming and stock-raising and in the fall of 1864 he purchased one-half of his father's farm and later bought the other half of his brother-in-law, so that he is now the owner of the old homestead property.
It was on the 30th of April, 1864, at Vancouver, Washington, that Mr. Morgan was united in marriage to Miss Sarah E. Orchard, a daughter of Jesse C. and Minerva Ann (Medford) Orchard. She was born in Texas and in 1852 came over the plains with her parents to Oregon, the journey being made with ox teams. Her father had followed farming in Texas and on reaching this state settled in Polk county, where he resided until 1862, when he came to Multnomah county. Here he took up one hundred and sixty acres of land, which he cultivated for a time, but later sold that property and removed to eastern Oregon, his death occurring in that part of the state. His wife passed away in Washington. Of their children Mrs. America Ann Thomas lives in Portland, while James A. and Jasper are residents of Washington and two sons, John 0. and Oscar, are in California. The marriage of Mr. and Mrs. Morgan was blessed with eleven children: Charles C., who died in childhood; Elmina, the wife of David Kurtz, of Portland, and the mother of two children, Roy and Alma; Nellie B., at home; Nettie, the wife of Vernon Jeffcott. of Portland, by whom she has one son, Morgan; Daisy. the wife of Albert H. Demke of Chicago; Luella, the wife of W. S. Copeland, of Sauvie's island; Alba, of Portland, who married Madge Kay and has one son, William K.; Laura, the wife of Omar C. Spencer, of Portland, and the mother of two children, Helen E. and John Alfred; Newton, of Portland, who married Bessie Monroe; and two who died in infancy.
In his political views Mr. Morgan has always been a republican but the honors and emoluments of office have had no attraction for him. He lives a busy and useful life upon the farm which he still owns and which has been in possession of the family for sixty years. At length he retired from farming in 1897 and took up his abode in Portland. Previous to this time he would spend the summer months upon the farm and the winter seasons in Portland in order to give his children the benefit of educational advantages here offered. In 1906 he erected a fine residence on Hawthorne avenue, where he now resides. Few have longer been residents of Oregon than Mr. Morgan, who since 1845 has lived within the borders of the state, which, however, was under territorial government at the time of his coming and included the state of Washington. At that day wild beasts and birds dwelt unmolested in the forest and the white man had disputed with the Indian to only a slight extent concerning the ownership of the land. The great, vast regions of the state were unclaimed and Portland, the beautiful Rose City of the present, had then but a single house˜a log cabin. Mr. Morgan has therefore been a witness of the entire development of the city and along agricultural lines has contributed to the up-building and progress of this section. He is indeed an honored resident of the northwest.
---
Updated on 25 Jan 2007.