---
William Randolph Random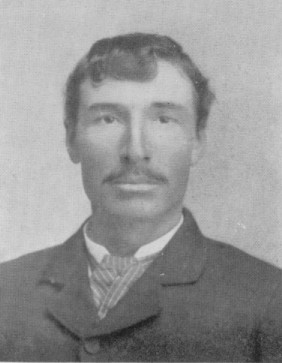 Shaver, F. A., Arthur P. Rose, R. F. Steele, and A. E. Adams, compilers. "An Illustrated History of Central Oregon." ("Embracing Wasco, Sherman, Gilliam, Wheeler, Crook, Lake, & Klamath Counties") Spokane, WA: Western Historical Publishing Co., 1905. p. 913.
WILLIAM RANDOLPH RANDOM
is proprietor of the hotel Paisley, in Paisley, where he is doing a good business. He makes a genial and first class host and he has so conducted his hotel as to make it a favorite with the traveling public. In addition to this he oversees his estate lying near Paisley, which is one of value. Mr. Random was born on in March 5, 1856, Portland, Oregon, being thus one of the natives of the Webfoot State, where he has been engaged most of his life. Robert E. Random, his father, was born in Maryland and in 1851 came across the plains, settling in Portland where he engaged in the mercantile business until 1859, the year of his death. Our subject's mother, Elizabeth (Lambert) Random, was born in England and came to the United States when a child. In 1850, she accompanied her parents across the plains to Portland where her father, Noah Lambert, was a well-to-do contractor and builder. He acquired a good fortune there and died in 1901, being ninety-three years of age. Mrs. Random is now living in Red Bluff, California. Our subject went to Yreka, California with his mother at the age of six and received his education in the common schools of Yreka, California. In 1880, he came to Lake county and for a time labored in the Goose Lake valley. After that, we find him in the vicinity of Summer Lake where he rode the range for some time. Afterward, he came to the Chewaucan valley and secured a farm of one hundred and forty acres, which lies about a mile southeast from Paisley. It is all good creek land and is supplied with comfortable house, barn and improvements and is one of the very productive farms of the county. Mr. Random also raises stock.
On Thanksgiving day, in 1885, Mr. Random married Harriett L. Bagley, who was born in Siskiyou county, California and the daughter of John and Lucretia (Millsap) Bagley, the former of whom is deceased. The family crossed the plains from Arkansas to the Willamette valley, then went to Siskiyou county and about twenty years ago, settled in the Chewaucan valley. To Mr. and Mrs. Random, two children have been born, Virril Lambert and Verda Wanneta.
Mr. Random is one of the well known citizens of the county, and has done much pioneer work here.
---
Submitted to the Oregon Bios. Project in September 2010 by Diana Smith. Submitter has no additional information about the person(s) or family mentioned above.