James Graham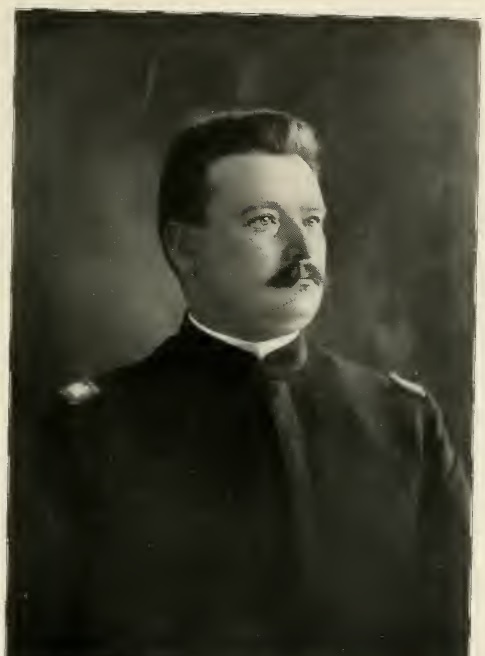 Durham, N. N. "Spokane and the Inland Empire; History of the City of Spokane and Spokane County Washington." Vol. 2. S. J. Clarke Publishing Co., 1912.
CAPTAIN JAMES GRAHAM
Often it has been said that death loves a shining mark, and this finds its exemplification in the fact that Captain James Graham was called from the scene of earthly activities when a comparatively young man of forty years. His career had been marked by steady and continuous progress resulting from the wise use of his time, his talents and his opportunities, and gradually he had advanced from a humble position in the business world to one of prominence, not only in the control of individual interests but also as a factor in public thought and opinion for he held advanced views upon many questions which are now regarded as of vital and significant interest in the history of the country.
He was born December 25, 1866, in Crossreagh, County Monaghan, Ireland, and at the age of twelve years accompanied his parents to America. They made their way at once to the west, settling in Walla Walla, Washington, where they remained for a short time and then removed to Colville, this state. For a time Captain Graham was a mail carrier, his route being from Colville to Spokane, Washington, and then he entered the employ of Louis Ziegler, a hardware merchant, securing this position through the influence of his uncle, James Monaghan, a very wealthy and influential resident of Spokane, who felt a deep interest in James Graham, his favorite nephew, with whom he largely took the place of father. After two years spent in the employ of Mr. Ziegler, Captain Graham entered the service of his uncle, Mr. Monaghan, who at that time was a post trader at Coeur d'Alene. He served in various capacities, his constantly developing ability winning him recognition in successive promotions. He acted as purser on the boats on the Coeur d' Alene lake and river, and also had charge of the office at the old mission, looking after supplies sent to the army post and mines. He was at different times expert accountant for several mining companies as well as for S. S. Glidden and the Liebes of San Francisco.
In 1894 Captain Graham was appointed registrar of the United States land office at Coeur d' Alene, a position which he held during the succeeding four years. During that time he devoted the hours which are usually termed leisure to the study of law, being advised at times concerning his reading by the Hon. Robert E. McFarland, who was then attorney general for the state of Idaho. Captain Graham's preliminary education had covered perhaps not more than six months'instruction in the public schools. He was truly a self-educated as well as self-made man. He possessed a responsive mind and retentive memory, and from each experience of life learned the lessons it contained. Moreover, he read broadly and thought deeply, and thus laid the foundation for the study of law, displaying notable ambition and courage in his efforts to educate himself for the legal profession under circumstances and conditions which would have utterly disheartened many a man of less resolute spirit and determination. In 1897 he was admitted to practice before the supreme court of Idaho and entered upon the active work of the profession in which he would undoubtedly have attained an eminent position had death not claimed him. In the year in which he began practice - 1897 - he was appointed by Governor Stuenburg as one of the delegates to the Trans-Mississippi Congress.
Captain Graham had already become prominent as a factor in political circles. It was but natural that a man of his temperament and studious disposition should conditions of the country and take active part in support of such measures and movements as he deemed valuable factors for public progress. He became one of the most notable campaign speakers of the northwest and often went outside the state limits in aid of his party. His appointment to the Trans-Mississippi Congress was in recognition of his broad knowledge of matters which would naturally come up for discussion there. The meeting was held at Salt Lake City, Utah, in July, 1897, on which occasion Captain Graham made one of the most notable speeches heard in the congress, in which he advocated reciprocity, to which at that time very little thought was given. On that occasion he said: "I have never been more impressed with the greatness of my country and the genius of its founders than when I look at this congress and reflect upon the vast area it represents - not a section but an empire; a country greater in extent, more prolific in the possibilities of her productions, than the Roman empire at its extremest extent. I am also mindful of the fact that, had we clung with the pertinacity which it deserved to the line of 54 - 40 embraced in the Louisiana purchase, instead of accepting the 49th parallel, we now would have had the vast mineral region of British Columbia. This empire was the result of a purchase of eleven millions.
"The relation that the Trans-Mississippi occupies, and particularly the state which I represent, to that disputed area north of the 49th parallel and south of 54 - 40 is of peculiar moment. I verily believe that had the genius of Jamestown landed in San Francisco bay and the genius of Plymouth Rock at the mouth of the Columbia, it would have been centuries before the settlers of America would have crossed the Sierras and the Rockies to settle the wastes and plains.
"Nine years after '49 the sons of California were opening up to the world the interior of British Columbia, Cariboo and Fraser river. This influx showed the possibilities in the production of the precious metals, and the reflex led to the wonderful discoveries of Idaho, Montana, Washington and eastern Oregon. I hazard the assertion that had it not been for these adventurers, the wonderful possibilities of that section would never have been shown to our cousins on the other side of the line marking British Columbia.
"Our English cousins have, in my humble judgment, established a wise system of mining legislation, and have cut off that thing known as 'extra-lateral rights," and every encouragement is given to the foreigner. The only requirement is that the prospector take out a free miners' license, costing five dollars, and renew it each year.
"The result of this in the last four years has been astounding. From Trail to Kootenai and from the line to Cariboo the eye is everywhere fretted with the mineral stake. The American miner has been everywhere. The minister of mines reports the silver production in British Columbia in 1895 at $977,229 and in 1896 at $2,100,000, despite the low price. The copper in 1895 was worth $47,612 and in 1896 $169,926. Lead in 1896 amounted to $721,384, coal to $2,818,962 and gold to $1,788,206. The influx of American capital and American miners in that region has increased the total value of all mining products from $2,608,608 in 1891 to $7,146,425 in 1896. All the large mines, the Le Roi, Slocan Star, the Reco and others are owned, opened and developed by Americans. In 1896 in Spokane, Washington, three hundred and sixty-three companies were organized with a total capital of $300,925,000, for operation in the mines of British Columbia, and Americans have put their capital into railroads and smelters there.
"With this data, what is our true policy to this American section situated in a foreign country that should belong to us? What is the best policy to protect American rights and interests there? Our English cousins mean to be just but hostile legislation here brings retaliatory measures there. Can we, or should we, place a high protective tariff upon ores from that country which naturally seek an outlet through ours?
"If a tariff is forced upon then they will retaliate with an export duty on the rich gold and copper ores, keeping them away from our smelters. Reciprocity should be cultivated, but under it we are stared in the face with the fact that our reciprocity can only be with England, which means that free trade with England would be extorted from us. Again, I cannot see where lead ores need any protection. In the Coeur d'Alenes six miles, almost contiguous, produce more in tonnage and value of lead-silver ores than all of British Columbia, and I have never found how a tariff on lead has ever helped these people. In 1886 to 1889, without a tariff on lead, their ores brought six cents per pound; with a tariff of one and one-half cents, under Harrison, lead fell from three to four cents per pound.
"As to our commercial relations: Our cereals and garden produce these people must have, and a schedule of prices can be arranged under the genius of reciprocity. The whole policy is to avoid unfriendly relations with these peculiar people who are more of and for us than they are for the English or the English manufacturer. If, however, unfriendly legislation on our part should breed hostile legislation on theirs, and the miners' license should be abrogated, and Americans were compelled to abjure their allegiance in order to invest their money, let us remember that this energy would invite the adventurous to the fields south of the line under our own flag.
"Let us frame those laws which will secure for us the realization of the 'manifest destiny' of the American people. Their destiny has guided them to the west, and the reflux has swept them north and south and will not be consummated until Columbia shall stand upon her own waterways through the isthmus in Central America and can claim in one vast homogeneous people the entire area from her waterway in the isthmus to 54 - 40."
This speech of Captain Graham naturally drew to him the attention and interest of prominent men throughout the country and would undoubtedly have paved the way to positions of high honor had he been spared to accept such. In the following year - 1898 - when the Spanish-American war broke out, his services were deemed so valuable that he was tendered the office of major of the First Idaho Infantry by Governor Stuenburg, but as he felt others were better qualified for the position than himself he declined to accept. He did, however, accept the position of quartermaster for the regiment with the rank of first lieutenant, and after he had gained more experience in the field as a soldier in the Philippines, he was promoted to the captaincy of Company C, First Idaho Infantry, which position he was filling when mustered out of service. He was elected county attorney of Kootenai county, Idaho, in 1900, and acted in that capacity until he resigned because of failing health. Soon after his return from the war he became ill and did not again recover his health, passing away on the 15th of August, 1906. In the meantime he had resumed the practice of law and also conducted some business interests, purchasing the water and light plant at Coeur d'Alene, which he reorganized and established upon a profitable basis.
It was on the 17th of February, 1896, in Spokane, Washington, that Captain Graham was married to Miss Teresa M. Kildea, a daughter of Patrick and Maria (Crowder) Kildea, of Fingal, Ontario, Canada. Mrs. Graham now occupies one of the handsome residences of Coeur d'Alene, commanding a charming view of Coeur d'Alene lake. The place is called Villa Glendalough, after a famous villa in County Wicklow, Ireland, the birth place of her mother.
Captain Graham was a member of the Elks Lodge, No. 228, of Spokane, and also held membership with the Catholic Order of Foresters at Walla Walla. His life was notable in its devotion to public and private duties. Unassuming in manner he was neither flattered by the honors of public office nor tempted by its emolument, preferring the more familiar duties within the range of his accustomed activities. On one occasion he was nominated by acclamation as democratic candidate for congress but declined to make the race, feeling he could serve his own and the people's interest better at home. He was endowed by nature with keen mentality, but the development of his powers was due to his own ambition and utilization of every opportunity that presented itself. There were in him the qualities which enabled him to overcome difficulties and obstacles and make continuous advancement, actuated by a laudable ambition that recognized the obligations of the individual to choose only those things which are most worth while and which renders the life of each one of greatest service in the world's work.
---
Submitted to the Washington Biographies Project in February 2015 by Diane Wright. Submitter has no additional information about the person(s) or family mentioned above.
---