William J. C. Wakefield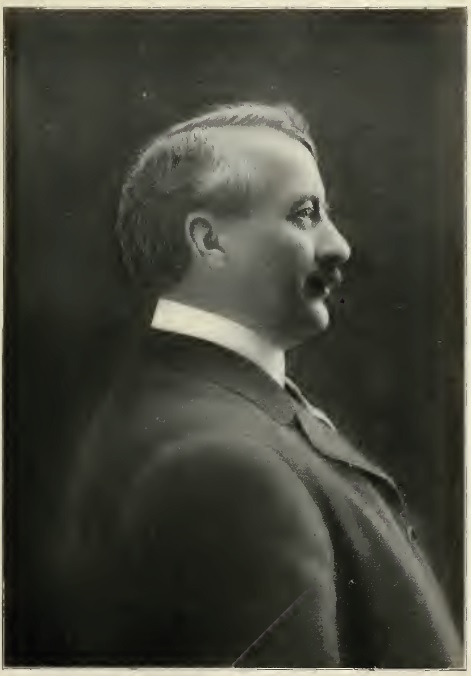 Durham, N. N. "Spokane and the Inland Empire; History of the City of Spokane and Spokane County Washington." Vol. 2. S. J. Clarke Publishing Co., 1912. p. 7-11.
WILLIAM J. C. WAKEFIELD
William J. C. Wakefield, who ranks high among the prominent lawyers of the Spokane bar, has engaged in practice in this city since May, 1889, and his constantly increasing ability has brought him continuous recognition in a large and distinctively representative clientage. He has concentrated his time, energies and attention upon his professional duties and the work that he has done as advocate and counselor indicates clearly his familiarity with the principles of jurisprudence and an analytical power that enables him to correctly apply those principles to the question under consideration.
While a resident of the west for more than a quarter of a century, Mr. Wakefield is a native son of New England, his birth having occurred in Ludlow, Windsor County, Vermont, on the 4th of September, 1862. The family was founded in Massachusetts during the early colonial epoch in the history of this country, and the great-great-great-grandfather. Jonathan Wakefield, of Sutton, Massachusetts, took up arms in defense of his country during the French and Indian war, serving in the expedition under General Amherst against Ticonderoga and Crown Point in 1759. That the spirit of liberty was strong within him and that the same spirit was inculcated in his family is indicated by the fact that six of his sons were soldiers in the Continental army during the Revolutionary war. One of these, Samuel Wakefield, was a member of the Lexington company that at the first alarm marched on the 19th of April, 1775, out upon the little green in the center of the town to meet the British forces that demanded immediate surrender. He was a member of the company commanded by Captain John Putman, attached to Colonel Ebenezer Larned's regiment, and he continued in the service until September 17, 1779. The line of descent to William J. C. Wakefield is traced down from Samuel Wakefield, through his son Samuel, who removed from Massachusetts to Newport, New Hampshire, Alpheus Wakefield, who was a resident of Ludlow, Vermont, and Luther F. Wakefield. The last named spent his entire life in Ludlow, where he followed the pursuits of mechanic, miller and farmer. He married Lorinda L. Place, a native of northern Vermont, and also a representative of an old New England family.
Their son, William J. C. Wakefield, acquired his early education in the district schools of Chittenden and Windsor counties, Vermont, and afterward attended the Black River Academy of Ludlow, where he prepared for college, then entering Dartmouth College, from which he was graduated with the class of 1885. The west with its limitless opportunities attracted him and on the completion of his college course he became a resident of Austin, Nevada, where he engaged in teaching school. The hours which are usually termed leisure were devoted by Mr. Wakefield to the study of law under the direction of Judge McKenna of that place, and he completed his legal studies in the office of Archer & Bowden, following his removal to San Jose, California. Early in 1889 he was admitted to the bar in San Francisco and then turned to the northwest Pacific country, deciding upon Spokane as a favorable location. Accordingly, in May he arrived in this city, which has since been his home and the scene of his professional labors and achievements. In November, 1889, he formed a partnership with Judge L. B. Nash, which was maintained until the spring of 1892, when Mr. Wakefield succeeded Colonel W. W. D. Turner in the firm of Turner & Forster, the style of Forster & Wakefield being then assumed. In 1905, following the death of George M. Forster, Mr. Wakefield organized with A. W. Witherspoon the present firm of Wakefield & Witherspoon, which is today regarded as one of the most prominent and successful in the city. Mr. Wakefield has largely represented clients who have been prominently connected with the development of eastern Washington, northern Idaho and western Montana. He is well versed in all departments of the law and upon his professional service has concentrated his attention to the exclusion of all political activities. Since 1890 he has held the office of master in chancery of the United States court. He is an officer or director in many corporations that are active in the development of this section of the country and his relations to the northwest is that of contagious enthusiasm which has led to his support of many projects and measures of public benefit.
On the 10th of June, 1896, Mr. Wakefield was united in marriage to Miss Louise Ammann, a daughter of Arnold and Caroline Ammann, formerly of Springfield, Illinois. They now have an interesting family of two daughters and three sons, Louise, Channing, Helen, Newton and William. The family are prominent socially and Mr. Wakefield is also well known in athletic circles and is equally interested in educational projects which have for their object the intellectual progress of the community. For years he was identified with the National Guard of Nevada and Washington, retiring from the latter with the rank of lieutenant colonel and chief signal officer. He is recognized as a man of well rounded character whose interests are varied and who at all times keeps in close touch with the trend of modern thought and progress.
---
Submitted to the Washington Biographies Project in March 2016 by Diane Wright. Submitter has no additional information about the person(s) or family mentioned above.
---