The following was written and contributed by June Carroll. Please contact June for more information.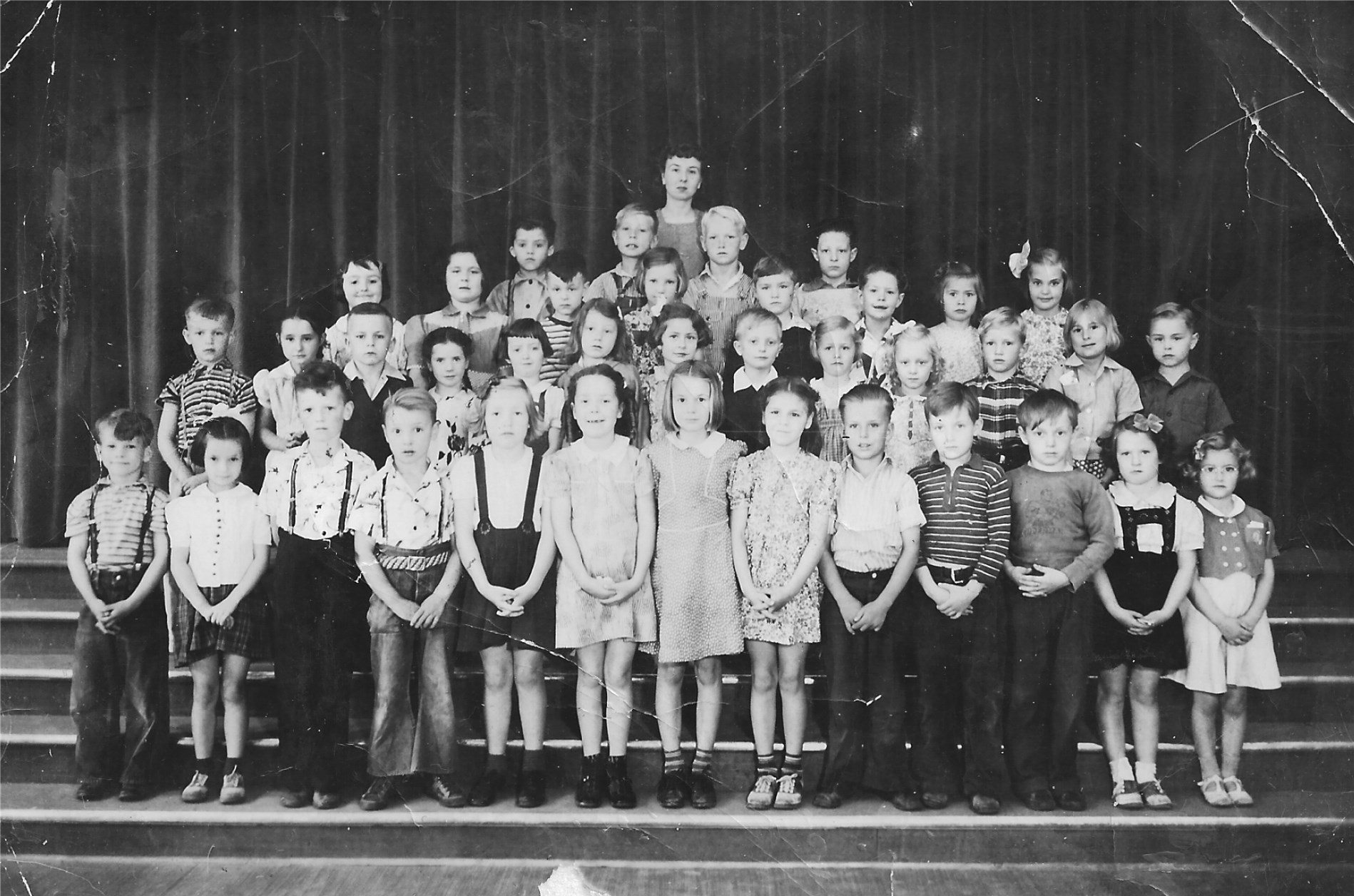 (Click on image to enlarge)
This photo was taken at Wallace School in Kelso, abt. 1940. June writes, "I'm 4th from the left in the second row. I had Miss Graham for both 1st and 2nd grade but believe this is my 2nd grade class. I have several 1st names in my memory so it will be interesting if anyone else remembers anyone. I believe Donald Courser is the 1st little boy in the same line as I'm in."