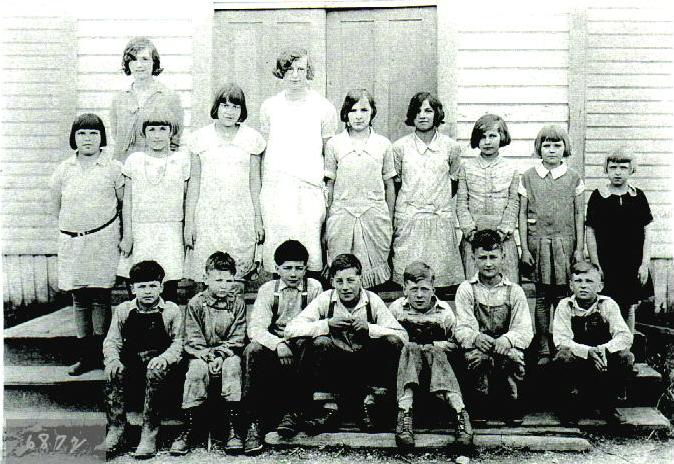 This picture was submitted by Don Drake. Here are his comments on the picture:
BACK (left): TEACHER, FRANCIS SALIGER
BACK ROW (left-right):
DOROTHY TAUSCHER
ROSELLA TAUSCHER
THELMA BEYERS
EDNA HEDGERS
HAZEL WITHROW MC INTIRE
CASSIE TAUSCHER
WILDA SENN
BETTY JO SENN
ELLA MAE BENNET
FRONT ROW (left-right):
HOWARD TAUSCHER
LEANORD WITHROW MC INTIRE
WESLEY HEDGERS
FRANK HEDGERS
GRANT BENNET
WILLARD WITHROW MC INTIRE
JACK BENNET
THIS IS 1928-1929 TEACHER AND STUDENTS. GRADES ONE TO 8TH.
(Editor's Note: Sadly, Don passed away in 2001.)