Doug Andrijasevich submitted the following postcards taken of Centralia.
Residence in Centralia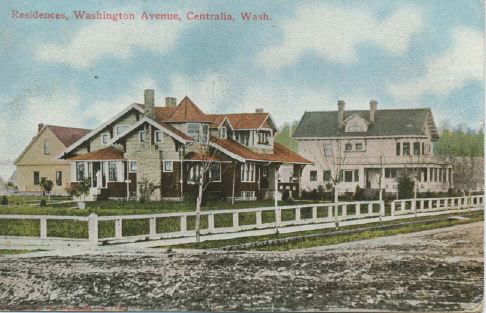 This one is titled "Residence, Washington Avenue, Centralia, Wash." It is postmarked Sept. 2, 1913. Doug comments that it looks as if the photo of the two houses was hand-colored, which is quite interesting.
Note added 21 Jan 2008: Dennis Shains adds that the photo "depicts the Hubbard House taken from First and Washington looking north..both houses are still there."
---
City Park, Centralia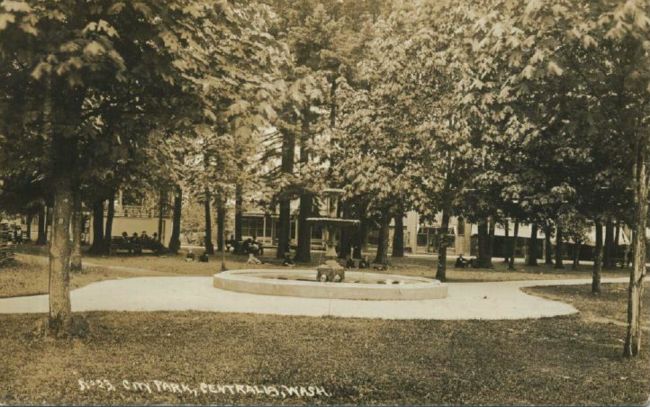 This second postcard is titled "No. 23, City Park, Centralia, Wash." and is post marked Mar 14, 1914.
View more of Doug's photos.