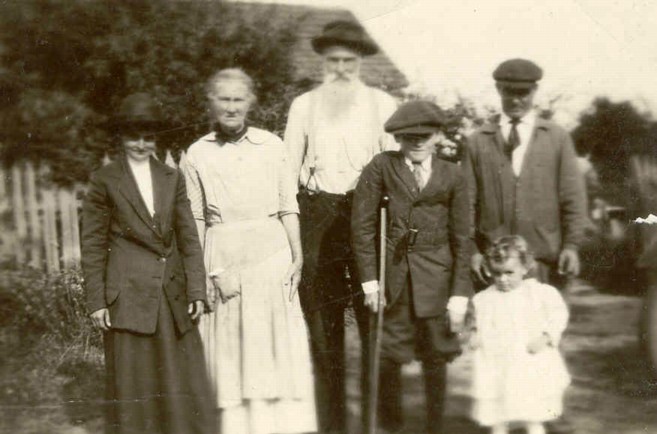 The above photo was submitted by Don Olson. "Photo taken around 1919 - 1920 in Ainslie.
Left to right:
Isabelle (Bell) Olson age 47
Matilda Snow/Henderson (Aunt Till) age 75
Rufus Henderson (Uncle Ruf) age 80
Theodore (Ted) Olson age 13
John Kendricks age ?
Little Bertha (Mae) Olson age 3
My father, Ted, survived a polio epidemic when he was 3 years old in 1910. Somehow he survived when most children's lives were lost. His father, Oscar, made his crutches for him. He used two until older and stronger when he could manage on one. Ted was a wonderful father and loving family man that made his living with his intelligence as a statistician."