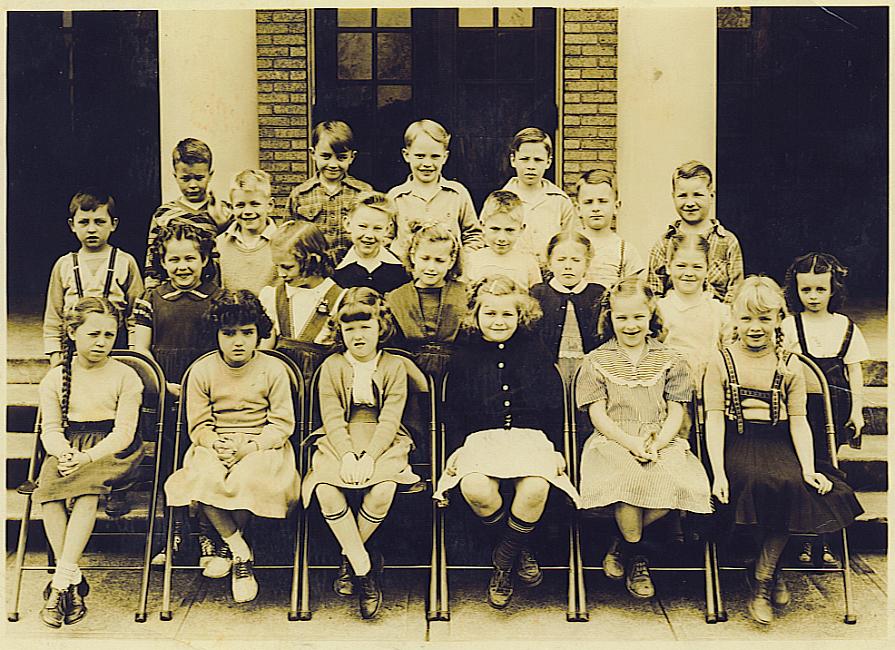 This photo of first graders at Edison Grade School, Centralia (1947-1948) was submitted by Susan Irish Nahas. The students are identified as follows:
Front row, left to right:
Diane ___, Judy Scherer, Susan Irish, ____, Ginger Barrows, Diane Sullivan.
Next row:
Susan Mohney, Vivian McCoy, Patty Swanson, Virginia Dunn, Marcia Clark, Judy Williams.
Next row:
Douglas Lour, Richard Crines, Eddie McNulty, Billy Lour, John Stewart, Floyd Sterling.
Back row:
Terry Olson, Pat Wesen, David Paulson, Larry Bigbee.