The following pictures were submitted by Tami (DeRossett) Moorcroft. Here are her comments on the picture: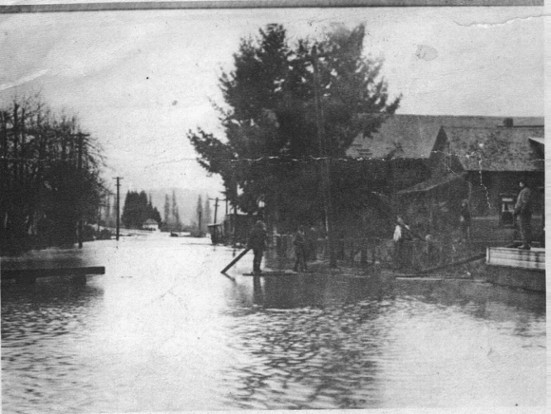 "I know that at the time of the flood my Dad said that they all had to go to the Committee Hall because it was the highest place - it had an upstairs too. There are 3 different views - one is the main street of Randle, one is down McKay Street and the other is down Chilcoat. I thought these were quite interesting and there are a few with cars and I think a school bus. This is down Chilcoat - it is the road that goes across the bridge at Randle, and you can see the McMahan farm house across the river."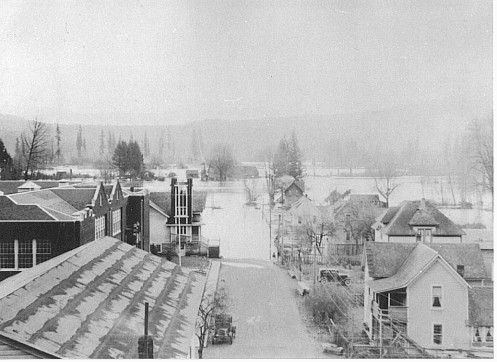 "This one is McKay street - that is the old school that burned and the Methodist church that is still there."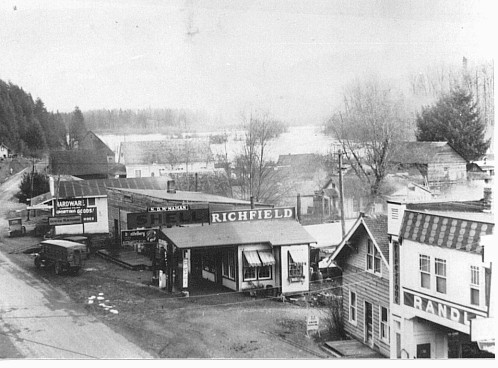 "This one is main street in Randle - of course this is the back street since they but the new highway in."