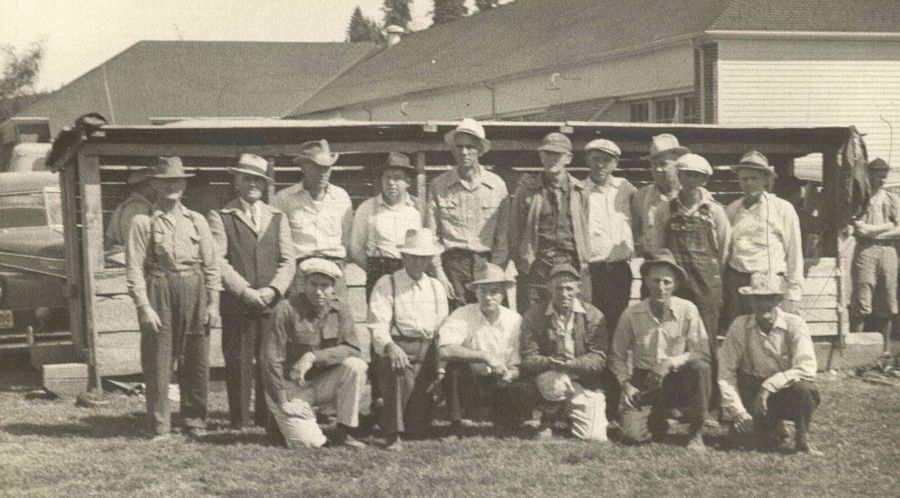 This picture was submitted by Tami (DeRossett) Moorcroft. Here are her comments on the picture:
"Written on the back of the photo: Standing in back: ______, Jim Shaner, Clarence Birley, _____, Pete Livingston, ___, ___, ____, ____, Neil McMurry; Kneeling in front: Bennie Belcher, ___, Percy Birley, Tom Shaner, Tate Berry. ____. Maybe some one can fill in the blanks.....This must be in the late 40 or early 50's."
Editor's Notes:
In an email from 31 Jan 2006, Carole Thomas Wiskirken identified the 8th man in the back row (left to right) to be her uncle, Arthur Rosander.
In an email from 4 May 2016, Lorene Livingstone Winston wrote: "I recognize my Uncle Charley right away. He is Charles Livingstone, the tallest guy in the back row with his hat pitched back a bit. The man next to him is identified as a Livingstone but I think that is in error. I never heard of a Pete Livingstone and I think he is misidentified."