The following photos were submitted by Ursula Richards-Coppola. Ursula is producing a documentary to commemorate the 100th anniversary of the 1919 Centralia Massacre, and is looking for additional information on her grandmother and great-grandparents, who lived in Centralia at the time of the massacre. Any information should be directed to Ursula.
Patrick Family home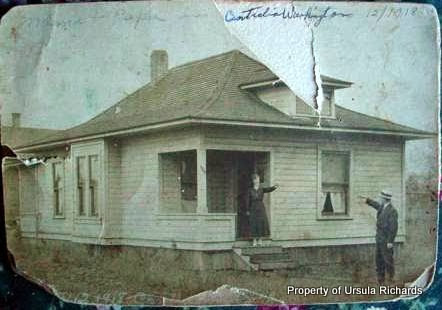 This photo (from 1918) shows George E. and Dora Lee (Fitzwater) Patrick's home, located at 117 North Ash, Centralia. Dora Lee is pregnant with Ursula's grandmother, N. Virginia Patrick.
Patrick Family portrait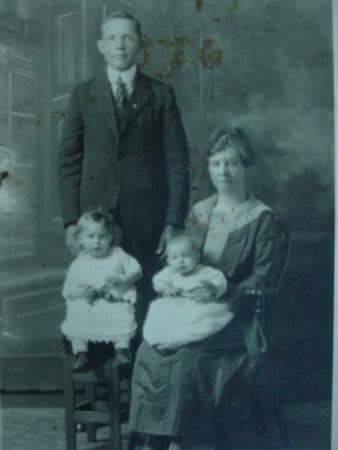 This photo shows the Patrick family: George E., his wife Dora Lee, and daughters N. Virginia (Ursula's grandmother) and Lola. Lola passed away a couple of weeks after the photo was taken, at 6 months of age.