Alfred Anthony Aya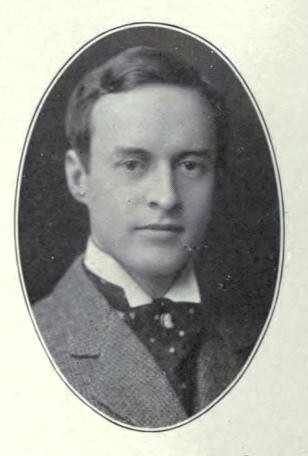 "History of the Bench and Bar of Oregon." Portland, OR: Historical Publishing Co., 1910. p. 82.
ALFRED ANTHONY AYA
Residence Alexandra Court (53 Ella street). Office 615-617 Henry building, Portland. Born at Albert Lea, Minnesota, June 15th, 1879. Son of Louis and Amelia (Bronnenkant) Aya. Attended St. Joseph's Parochial School at Winona, Minnesota, from 1886 to summer of 1889. Removed to Oregon August, 1889. Attended St. Mary's Academy at Eugene, Oregon, from the fall of that year to autumn, 1894. Received private instruction in Latin and English from 1894 to 1899. Entered the Law Department, University of Oregon, in 1899 and attended lectures for one year. In 1900 entered the Law Department of the University of Washington, where he attended lectures for one year. In 1902, re-entered the University of Oregon, from which institution he graduated with L.B. degree in 1903. Was admitted to the bar at Salem, Oregon, the same year, when he entered the office of C. M. Idleman, of Portland, where he remained until 1906. when he established him self in his own office in the Fenton building. In 1906 was admitted to practice in the Federal Courts. In 1905 he became associated with the Deschutes Land Company (irrigation for Oregon, under Carey Act). In the fall of 1908 he discontinued the practice of law and devoted his entire time to the Deschutes Land Company, The Canal Construction Company and the La Pine Townsite Company. The latter two companies being interested in the same work, namely, the development of the Southern Deschutes Valley in Central Oregon. Member of the Waverly Golf Club, the Republican Club of Portland, Oregon Bar Association, Knights of Columbus Council, No. 678, of Portland, Chase Chapter, Phi Delta Phi. Republican.
*******************
Submitted to the Oregon Bios. Project in August 2011 by Diana Smith. Submitter has no additional information about the person(s) or family mentioned above.