A. S. Skyles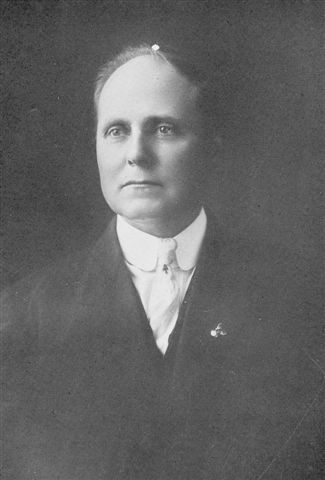 Gaston, Joseph. "The Centennial History of Oregon, 1811 - 1912." Vol. 4. Chicago, S. J. Clarke Publishing Co., 1912. p. 992.
A. S. SKYLES
manager of the Astoria plant of the Townsend Creamery Company, has in this capacity manifested excellent executive ability and sound judgment and is a leading and prominent resident of his town. His birth occurred in southeastern Iowa on the 5th of November, 1869, his parents being Thomas and Elizabeth (Conee) Skyles. The father was born in Illinois on the 28th of February, 1834, while the mother's natal day was April 23, 1830. Thomas Skyles, who followed farming throughout his active business career, is now living retired at Fort Madison, Iowa. His wife was called to her final rest on the 2d of July, 1910. Benjamin Skyles, the paternal grandfather of our subject, was ,a veteran of the Mexican war and one of the earliest pioneers of Iowa, settling in that state in 1840. The maternal grandfather, Reuben Conee was one of the first legislators of Iowa. The Skyles family has been represented in every war of the country. Unto Thomas and Elizabeth Skyles were born six children, as follows: William, who resides on a farm in Illinois; John, also an agriculturist of that state; Mary E., at home; H. A., who is engaged in the real-estate business at Fort Madison, Iowa; A. S., of this review; and Anna, the wife of Alex Bullard, Jr., and resides on a farm in Iowa.
A. S. Skyles obtained his early education in the public schools of Fort Madison, Iowa, subsequently attended Johnson's Business College and then pursued a post-graduate course at Ames, Iowa. When a young man of twenty-two years he removed to Yamhill county, Oregon, where he embarked in the creamery business on the 25th of April, 1892, conducting the enterprise for six years and shipping his products to Portland. His creamery was the only one in the county at that time and twenty-five miles distant from any other. Subsequently he spent eighteen months in the gold mines of eastern Oregon as manager of a transfer, freight and stage outfit. On the 1st of April, 1899, he became connected with the Townsend Creamery Company, installing their plant at Nehalem, Tillamook county. On the 7th of May following he installed a plant at Astoria and has since remained its manager. He makes both butter and ice cream and is a wholesale dealer in these products. The Townsend Creamery Company has eight branches and has the largest butter plants on the coast. Mr. Skyles is one of the stockholders of the concern and his efforts have contributed to its success in no small degree.
On the 6th of September, 1895, Mr. Skyles was united in marriage to Miss Nora A. Baker, a native of Keokuk county, Iowa, andf a daughter of Captain D. C. Baker and Virtue A. (Milton) Baker, who were born in the years 1833 and 1838 respectively. The father, who was a captain in the Civil war. connected with the Fortieth Iowa Volunteer Infantry, passed away on the 25th of February, 1911. The mother had died in November, Mr. and Mrs. Skyles have three children: Theron G., born in Yamhill county, and Norman B. and Elizabeth Ann, both born in Astoria. Mrs. Skyles traces her ancestry by three lines back to Revolutionary times and is an applicant for membership in the Daughters of the American Revolution.
In politics Mr. Skyles is independent, supporting men and measures rather than party. He is a member of the school board and also holds the responsible position of president of the Chamber of Commerce. His religious faith is indicated by membership in the Presbyterian church, of which he is, one of the trustees. Fraternally he is identified with the Benevolent Protective Order of Elks. He is a thoroughgoing business man, improving his opportunities for the attainment of financial success, and his diligence has been the source of his prosperity.
****************
Submitted to the Oregon Bios. Project in August 2007 by Diana Smith. Submitter has no additional information about the person(s) or family mentioned above.