Carl Kimmel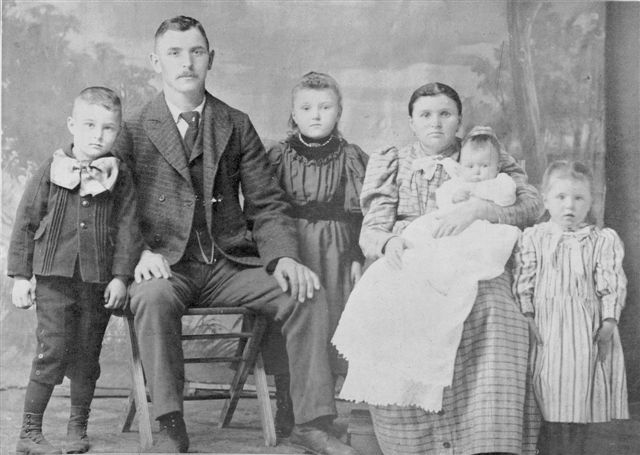 Gaston, Joseph. "The Centennial History of Oregon, 1811 - 1912." Vol. 4. Chicago, S. J. Clarke Publishing Co., 1912. p. 464.
CARL KIMMEL
When death overtook Carl Kimmel at the early age of thirty-five years it cut off one of the most active citizens of Canyonville, Oregon, in the full tide of a promising career. He was a native of Germany, born October 27, 1861. His death occurred March 22, 1897. His parents were Godfred and Elizabeth (Kaylor) Kimmel, who lived and died in their native country.
The son received his education in the public schools of his native country and remained at home until he was twenty-five years old. In 1887 he crossed the Atlantic to America and landed in New York. From there he came , directly to Canyonville, Oregon, and bought a ranch in Douglas county near this city, which he operated for one year. He had learned the trade of wagon-making in his native country and after this period of farm life he entered upon this as an occupation and worked in his wagon-making shop until his death. His sturdy German qualities of unflagging industry and intelligent thrift made him extremely successful in this line of work. He saved his money and acquired a moderate fortune, which he invested judiciously in farm lands of the section in which he lived.
Mr. Kimmel was married in Germany, in 1887, to Miss Fredericka Sharr and they became the parents of four children: Annie, who died January 21, 1900; Max; Clara; and Elsa. During his life Mr. Kimmel was a prominent member of the Methodist Episcopal church and in this faith he died in 1897 and was buried at Canyonville, Oregon. His wife still survives him and is well known in this district as a capable and efficient business woman. She is sole owner of the most important hotel in Canyonville and is personally active in its operation. She is the proprietor of seventy-one acres of improved and cultivated farm land in Douglas county and is extensively interested in town property in Canyonville. She is also a member of the Methodist Episcopal church and belongs to the Order of the Eastern Star, the Degree of Honor and the Rebekahs. Mr. Kimmel was a member of the Masonic order, Douglas Lodge I. O. O. F., and of the Workmen. His success during his short span of life might well be envied by a much older man. His career exemplified the rewards which come to a man who carries on his work actively and intelligently, and his early death will long be regarded by his many friends as a distinct loss to his community.
****************
Submitted to the Oregon Bios. Project in November 2007 by Diana Smith. Submitter has no additional information about the person(s) or family mentioned above.