Christian Schuebel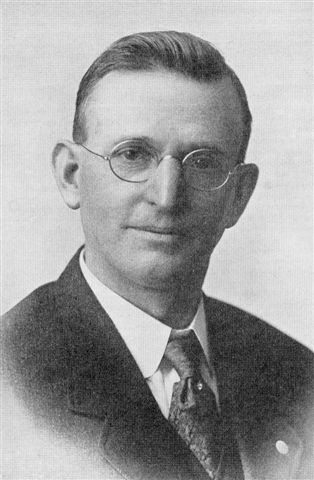 Lockley, Fred. "History of the Columbia River Valley, From The Dalles to the Sea." Vol. 2. S. J. Clarke Publishing Co., 1928. p. 620.
CHRISTIAN SCHUEBEL
Courageously battling against adverse conditions, Christian Schuebel has pressed steadily forward, never losing sight of his objective, and now occupies an enviable position in legal circles of Oregon City. His parents, Robert and Rosamond (Hornshuh) Schuebel were natives of Germany and were married in that country but in 1863, with their three children, sailed for the United States, settling in Pennsylvania, where on September 12, 1866, their son, Christian, was born.
The early education of Mr. Schuebel was very limited, he having attended the graded schools for a period of twenty-six days; after a year or so taking another course of six weeks and at the age of fifteen years attending school for six months. When but nine years of age he worked in a coal mine but in 1878, with his parents, he left his native state and moved to Oregon, his father purchasing land near Beaver Creek, where he engaged in farming. He worked for sometime on a farm and from 1887 to 1890 was employed at a logging camp. Ever desirous of increasing his education he devoted his spare time to study. In 1890, leaving the logging camp, he took work in the Oregon City Woolen Mills, where he remained for three and one-half years. In 1894 he secured work at the mill of the Crown Willamette Pulp and Paper Company. He remained in the paper mill until 1896. Meanwhile he had purchased a home and the first fifty dollars which he saved was used as a payment for a law course with the Sprague Correspondence School. Thus he took the first step toward the realization of a long cherished ambition, arising in the morning at 4:15 in order to study before going to work and continued his reading in the evening after the tasks of the day were done. At an early age he had become interested in politics and at the time of the populist movement was persuaded to run for justice of the peace. A few days before the election he resigned his position with the paper company in order to do some campaign work and received more votes than all of his opponents put together. In 1896 he assumed the duties of the office and served for four years.
During that period Mr. Schuebel was taking a law course at the University of Oregon, attending night classes, and he was admitted to the bar in 1897. From 1896 to 1898 he was a student at the law school and in 1900 began his professional career in Oregon City, specializing in civil cases. He practiced alone for two years and from 1902 until 1914 was associated with W. S. U'Ren. Afterward Mr. Sehuebel followed his profession independently until 1919, when he was joined by Arthur G. Beattie, his wife's nephew, and in 1927 Fred A. Miller was admitted to a partnership. The business is now conducted under the style of Schuebel, Beattie & Miller, and a large and important clientele is indicative of the prestige enjoyed by the firm. They occupy a suite in the Oregon City Bank building, in which Mr. Schuebel has maintained an office since 1896. He possesses a comprehensive knowledge of the law and displays marked skill in its exposition. For seven years he was deputy district attorney and since 1921 has been city attorney. He has the rare faculty of seizing upon the strong points of a case and presenting them with such clearness, logic and force as to rivet the attention of the court and jury and carry conviction to their minds.
In the field of political and legal activity Christian Schuebel has won distinction and today is numbered among the loyal influential and honored citizens of Oregon City, Clackamas county, Oregon. As a young man he possessed the enterprising spirit of the west and overcoming all obstacles by earnest effort he steadily worked his way upward until, having long since left the ranks of the many, he today stands among the successful few.
As a man of public service his ability was recognized and he represented Clackamas county in the state legislature in the sessions of 1913, 1915 and 1919. Politically, as well as legally, Mr. Schuebel's success is indisputable. Some of the legislation which he framed and was passed were the bill to tax the state water power, the law regulating hours of labor in mills and factories, the general fund bill, which has saved the state ten thousand dollars in interest annually and the state board of conciliation and arbitration law. He also prepared the foreign corporation license fee law, which adds nearly one hundred, thousand dollars to the general fund each year, and the amendment to the inheritance tax law, which has added four hundred and thirty-five thousand dollars to the general fund annually. These are but a few of the many acts introduced by Mr. Schuebel. For six years he was a member of the Oregon City Council.
In 1892 Mr. Schuebel married Miss Agnes Beattie, a native of Illinois and a daughter of Robert T. and Margaret Beattie, who came to Oregon in 1888, where Mr. Beattie passed away. His wife's demise occurred in 1925, when she was ninety-three years of age. Mr. and Mrs. Schuebel have four children, all of whom were born in Oregon City. Eulalia, the eldest, married J. Merrill, of Portland, Oregon, and their family numbers two children, Roberta and Lee. The second daughter, Roberta Schuebel, is the wife of J. B. Caldwell of Oregon City, and the mother of two sons, John and James. Glyde Schuebel is connected with the civil service department of the United States government and resides in Washington, D. C. Ruth is the wife of Rudolph W. Cabell, marine superintendent for the General Steamship Company. They reside in Portland and have a son, Rudolph W. Cabell (II).
Aside from his political and legal interests Mr. Schuebel has taken much interest in various fraternal organizations and as a member of the Odd Fellows has filled every chair. He is also a member of the Woodmen of the World. His wife is connected with the Daughters of Rebekah and the women's auxiliary of the Ancient Order of United Workmen but her interest centers in her family and home. Mr. Schuebel is a member of the Oregon City Chamber of Commerce and the Clackamas County, Oregon State and American Bar Associations. Throughout life he has been a student and his constantly expanding powers have brought him to the fore in his profession. Actuated by high ideals of citizenship, he has demonstrated his public spirit by actual achievements for the general good. Through force of character, indomitable perseverance and tenacity of purpose he has risen superior to circumstances, bending them to his will, and is accorded the respect which the world ever yields to the self-made man.
*******************
Submitted to the Oregon Bios. Project in August 2010 by Diana Smith. Submitter has no additional information about the person(s) or family mentioned above.