Emery S. Barzee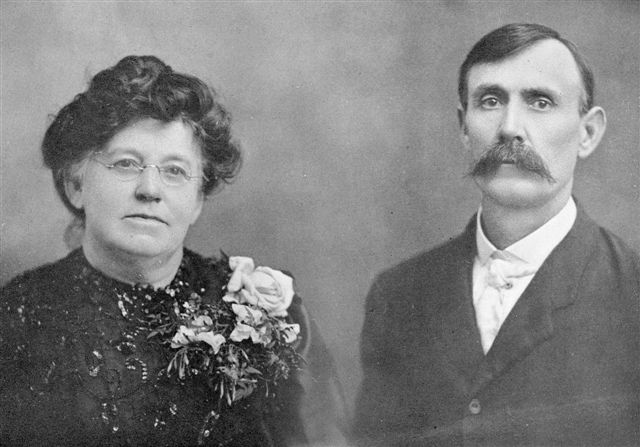 Gaston, Joseph. "The Centennial History of Oregon, 1811 - 1912." Vol. 4. Chicago, S. J. Clarke Publishing Co., 1912. p. 818.
EMERY S. BARZEE
is a son of one of the pioneer settlers of the American northwest and is a true westerner. He was born in a tent in Utah and spent his early boyhood amid the primitive scenes common during the settlement of Oregon. He was for many years prominent in agricultural circles of Marion county and is now living in a beautiful home in North Bend, where he is well known and is popular with his many friends. He was born a half mile from Sulphur Springs, Utah, on August 18, 1861, and is a son of Clark B. and Mary Ann (Stewart) Barzee, the former a native of Canada and the latter of Philadelphia. Mr. and Mrs. Clark Barzee were married in Iowa, where they resided for a short time before they removed to Kansas. They subsequently returned to Iowa and spent some years in that state. In 1861 they crossed the plains to Oregon, making the journey with ox teams in Buchanan's train. They located in Jefferson City and in 1867, the father purchased one hundred and twenty acres of land eight miles south of Salem, on the state road, and cultivated his holdings until 1900, when he retired and moved with his wife and family to Turner. Here the mother died on December 28, 1906, and was survived by her husband until February 27, 1910. They were the parents of twelve children: Francis S. and William, both of whom are living in Portland, Oregon; Emily, who died in infancy; Amanda S., the deceased wife of Joseph T. Robertson, of Salem, Oregon; Charles, who makes his home in Portland; Emery, the subject of this sketch; Emerson, the latter's twin brother who lives in Corvallis; Louis and Lucy, twins, the former a resident of Montana and the latter the wife of William Seigmond, of Salem; Ellis, who married Harry Arnold, of Spokane, Washington; Elmer, a resident of Moro, Sherman county; and Ada, who married B. B. Herrick, who was county surveyor for Marion county for seventeen years.
Emery S. Barzee received his education in the district schools of Marion county, Oregon, and remained at home until his marriage, in 1881. In that year he engaged in farming upon his father's holdings and remained there for two years. At the end of that time he took up a homestead claim of one hundred and fifty-five acres in Linn county, Oregon, which he improved and operated for about seventeen years. He specialized in stock-raising and had a fine herd of graded cattle. He carried on agriculture along scientific and modern lines and made his farm one of the model properties of the district. He sold his land in 1899 and spent two years traveling with his wife. In 1901 he settled in Coos county upon the site where the town of North Bend now stands. Here he worked as a carpenter and in various other capacities for two years and then purchased four town lots upon which he built the beautiful home in which he is residing. On October 9, 1881, Mr. Barzee was united in marriage to Miss Jennie Caywood, a native of Knox county, Indiana, born November 23, 1861. Her parents were Moses E. and Martha A. (Crooks) Caywood, the former a native of Pennsylvania and the latter of Indiana. They were married in Vincennes, Indiana, where the father died on January 2. 1863. The family continued to reside in that city until 1876, when Mrs. Caywood and her daughter, the wife of our subject, came to Oregon, in which state the mother died on January 24, 1910. She had two children: Mrs. Jennie Barzee; and a daughter who died in infancy. Mrs. Barzee is the mother of one daughter, Lela May, born October 7, 1885. Lela May Barzee received her early education in the public schools of Coos county and supplemented that, by a course in a normal school. She later became the wife of Max Timmerman, a launch builder of Marshfield, Oregon. Emery S. Barzee is a republican but reserves his right to vote for the men whom he considers best fitted for the offices to which they aspire. He takes no very active part in political affairs and has never sought public office. Mr. Barzee is one of the substantial and progressive citizens of North Bend, interested in its progress and eager for its development, and always ready to give what aid he can to promote its municipal growth.
Transcriber's additional notes:
Census indexing:
1870 BARZER CLARK 41 M W CANA OR MARION SALEM PCT p 48
1880 BARZEE CLARK 52 W CANA OR MARION TURNER p 142
1900 BARZEE EMERY S 39 M W UT OR COOS COOS RVR PCT p 252
1910 BARZEE EMERY S 43 M W UT OR COOS NORTH BEND p 134
1920 BARZEE EMERY 59 M W UT CA HUMBOLDT ROHNERVILLE 1920 p 30
****************
Submitted to the Oregon Bios. Project in December 2007 by Diana Smith. Submitter has no additional information about the person(s) or family mentioned above.