Henry E. Ankeny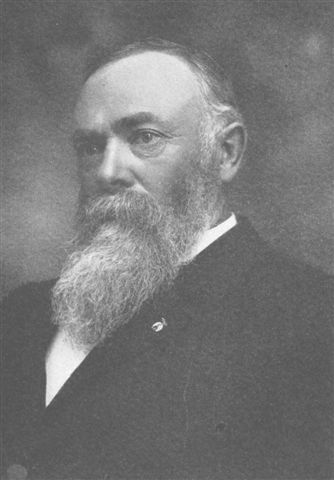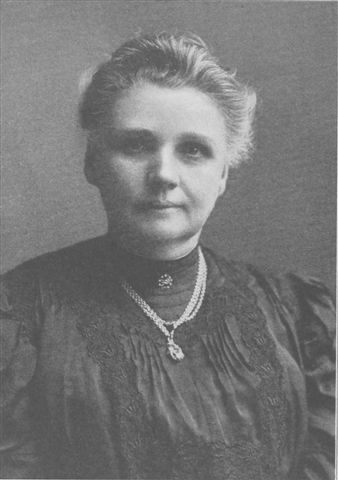 (Hon. Henry E. Ankeny and Mrs. Cordelia L. Ankeny)
Carey, Charles Henry. "History of Oregon." Vol. 2. Chicago and Portland: Pioneer Historical Publishing Co., 1922. p. 538.
HON. HENRY E. ANKENY
Each community has its substantial citizens, representative of the spirit of enterprise that has been the dominant factor in the upbuilding of this great state. Actively associated with the mining interests of southern Oregon was Henry E. Ankeny, deceased, who was the owner of the Sterling gold mine and was numbered among the most successful mining operators of this section of the state.
Mr. Ankeny was born in West Virginia, April 29, 1844, a son of Alexander P. and Anna Ankeny, natives of Pennsylvania. They came to Oregon in the late '40s and located in Portland. The father became interested in the Wells Fargo Express Company and also engaged in the real estate business, in gold mining and in the lumber business and through the successful conduct of these various lines of activity he became the possessor of a substantial fortune, being classed with the men of wealth and prominence of his community. Whatever he undertook he carried forward to successful completion, and he knew no such word as fail. Long a resident of the state, he was an interested witness of its development and upbuilding and at all times lent his aid and cooperation to plans and projects for the general good. He passed away about 1890, having long survived his wife, who died about 1846.
Coming to this state in his early boyhood, Henry E. Ankeny acquired his education in the schools of Portland and when his textbooks were put aside he assisted his father in the conduct of the latter's extensive business interests. He was the possessor of large farm holdings at Klamath Falls, Oregon, and also owned and cultivated a farm of four thousand five hundred acres near Salem, to which he devoted his efforts and energy for a period of nineteen years, and he also operated a dairy and cheese factory. Upon the death of his father he took over the management of the Sterling gold mine in southern Oregon and for seven years he resided in the vicinity of the mine, bending every energy to its further development and winning substantial success in its conduct. In September, 1896, he removed with his family to Eugene, where he erected a fine modern dwelling at No. 212 North Pearl street, which is still the family home. About a year prior to his death Mr. Ankeny retired from active business, owing to failing health, and he passed away on the 21st of December, 1906, at the age of sixty-three years. He had led a busy, useful and active life and in the conduct of his extensive and varied interests he not only won individual success but also contributed in marked measure to the upbuilding, development and prosperity of his section of the state. Being a man of resourceful business ability, he extended his efforts into various lines and in all business affairs readily discriminated between the essential and the non-essential and discarding the latter utilized the former to the best possible advantage.
On the 10th of June, 1866, Mr. Ankeny was united in marriage to Miss Cordelia L. Stryker, a daughter of Henry F. and Mary A. (Hart) Stryker. The father was born in Auburn, New York, April 20, 1821, while the mother's birth occurred in Montgomery county, Wisconsin, July 3, 1827. The father was a physician and practiced at Kenosha, Wisconsin, until 1852, when ill health compelled him to seek a change of occupation. Thinking the milder climate of Oregon might prove beneficial, he crossed the plains to this state and located in Portland, where he engaged in the mercantile business for a time and then went to Vancouver, Washington, where he engaged in general merchandising the remainder of his life. He passed away December 31, 1861, while the mother's death occurred on the 2d of December in the preceding year. Mr. and Mrs. Ankeny became the parents of nine children, of whom three are deceased: Alexander, Ruby and Rolin. Those who survive are: Cordelia R., the wife of John S. Orth of Medford, Oregon; Cora B., who is the widow of Frank Crump and resides in Medford; Nanie M., the widow of Roscoe E. Cantrell and a resident of Klamath Falls, Oregon; Frank E., also residing at Klamath Falls; Dollie A., who married Alfred H. Miller and resides at Medford; and Gladys, at home.
Mr. Ankeny was a Mason of high rank, having attained the thirty-second degree, and at the time of his death the honorary thirty-third degree was about to be conferred upon him. He was likewise a member of the Mystic Shrine and in the work of the order took an active part, his life being an exemplification of its beneficent principles. In politics he was a republican and in religious faith a Christian Scientist. He came to this state during the period of its. early development and reclamation and as the years passed his contribution to the work of progress and improvement became a valuable one. A patriotic and public-spirited citizen, he took a deep interest in everything relating to the welfare of the district in which he lived and was most earnest in his support of those projects which are a matter of civic virtue and civic pride. In his death Eugene lost one of its most honored and valued residents, one whose life history should prove of inspirational value to all who read it. Mrs. Ankeny still occupies the family home in Eugene and is one of the highly esteemed residents of the city. Like her husband, she is a Christian Scientist, and in her work as a practitioner of that faith she has been very successful.
*******************
Submitted to the Oregon Bios. Project in July 2010 by Diana Smith. Submitter has no additional information about the person(s) or family mentioned above.