Josiah West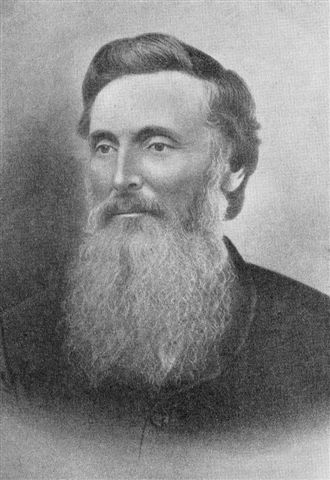 Lockley, Fred. "History of the Columbia River Valley, From The Dalles to the Sea." Vol. 3. Chicago, S. J. Clarke Publishing Co., 1928. p. 796.
JOSIAH WEST
Josiah West had been a resident of Oregon for six decades when he passed away in Clatsop county on the 18th of November, 1920, at the venerable age of eighty-nine years. He was born at Castle Creek, Broome county, New York, March 11, 1831. His great-grandfather, Thomas West, fought as a British soldier in the Revolutionary war in 1776 but deserted to join the colonial army, with which he participated in the battle of Ticonderoga. Josiah West enjoyed the advantage of college training in the Empire state and taught school both before and after coming to Oregon. His experiences in this state are interestingly set forth in an interview with Fred Lockley in 1913. Mr. Lockley wrote: "Recently I visited Josiah West at his home near West Station, Clatsop county, Oregon. Mr. West had just come in from his cranberry bog. When he had pulled off his rubber boots and stretched his toes comfortably to the snapping fire in the fireplace he said: 'No, you have come to the wrong man. I am not one of the pioneers here. I have only been in Clatsop county forty-two years. From New York, where I was born, I went to Wisconsin and in 1859 I came out to Oregon. I settled near Forest Grove, where I taught school. My people were great abolitionists. So was I. In fact, I went to an abolition college in the east and my early heroes were Theodore Parker, William Lloyd Garrison and men of that type. I married Lamira Harrison, whose father John Harrison, of Forest Grove, came to Oregon in 1846. He brought burs in his wagon across the plains for one of the first grist mills built in Oregon. There was considerable fever and ague in Washington county in those days so I decided to come down to the sea coast. You can know that I struck a healthy place when I tell you that I have raised nine children here and not one of them ever had a doctor until after he was of age. I bought a section of land when I first came here, for twenty-five hundred dollars, and I kept on buying as long as I found anyone willing to sell. I finally owned twenty-one hundred acres of land here and I don't believe you will find better land lying out of doors than this land. Clatsop county is one of the finest dairy countries in the world and with our salmon and timber we certainly have plenty of natural resources and raw materials to work on, for a long time to come. I cut my ranch up and gave a chunk to each of my children, so that I only have about a section left now. Some of the boys wanted to go elsewhere, so they have sold their places. A good deal of it was peat bog. We didn't use to know the value of it. Now they are planting it to cranberries and it is selling for three hundred dollars an acre. I had hundreds of acres of cranberry land but I gave it away, until I only have twelve acres of cranberry land left. For a good many years I was in the dairy business but I am getting a little old for that now, so I have sort of dropped out of it. With the ocean at our front door some of these days we are going to see this country build up for a summer resort."'
On the 29th of August, 1864, at Hillsboro, Oregon, Josiah West was united in marriage to Lamira Harrison, who was born in Jefferson county, Iowa, February 7, 1844, and passed away in Clatsop county, Oregon, November 18, 1916. She was but two years of age when in 1846 she was brought by her parents to Oregon, her father being among the first pioneer settlers of this state. She attended the old Pacific College at Forest Grove, in which her future husband was also a student. Josiah West was ever a stalwart champion of the cause of education, rendered efficient service on the school board for many years and gave all of his children the advantage of broad intellectual training. "Judge J. Q. A. Bowlby, attorney, came into the estate of Josiah West, pioneer. As the two veterans bent above the papers and documents one of them remarked: 'Who would have thought sixty years and more ago, that we two would get together here in Astoria some day and settle up the affairs of our old schoolmaster?' These two judges, as well as Congressman Thomas Tongue, went to school to Josiah West about sixty-four years ago in the part of Washington county near what is now North Plains. Josiah West later came to Clatsop county and settled on Clatsop Plains, where he died about eight years ago. The two pupils ultimately followed the schoolmaster, Cornelius to farm and Bowlby to practice law. Now the two, both judges, are settling the affairs of their old schoolmaster."
Josiah and Lamira (Harrison) West reared a family of nine children, as follows: Mrs. Mary Peterson, a resident of Hillsboro, Oregon; Lloyd G., living in Brownsville, this state; Willis J., of whom more extended mention is made below; Mrs. Maud Prescott, a resident of Alabama; Mrs. Daisy Fulkerson, who makes her home near Seaside, Oregon; Mrs. Rose Johnson, living on a dairy farm in the vicinity of Seaside; Theodore P., who is deceased; Paul H., who operates a dairy ranch near Seaside, Oregon; and Mrs. Violet C. See, who occupies a part of the old homestead on Clatsop Plains.
Willis J. West was born near Hillsboro, October 3, 1869, and supplemented his district school education by a course of study in Willamette University. Subsequently he assisted his father in the work of the home ranch for several years and then in 1900 went to Nome, Alaska, where he followed gold mining for two years. After returning to Oregon he engaged in the logging business on his own account until 1908, when he made his way to Marysville, California, where he purchased a farm, planted a fruit orchard and conducted a dairy farm near Live Oak in the Sacramento valley. On disposing of his property there he came back to Oregon in 1913 and bought a farm on the Necanicum river, a few miles south of Seaside. He cleared off most of the land that was still covered with brush and is now operating a large dairy there. Mr. West keeps about forty head of Holstein, Guernsey and Jersey cows and some pure bred registered sires. He also purchases about one thousand gallons of milk daily during the summer season, from neighboring farmers, and successfully conducts a large retail milk business at Seaside and Cannon Beach under the name of the West Dairy, utilizing five delivery trucks. He has an up-to-date milking machine. The modern and commodious barn which adorns his ranch was built in 1924.
Mr. West was married in 1909 to Lila P. Ross, a native of Michigan, and they are the parents of two children: Chester W., born in California in 1910 and now a high school student; and Violet, who was born in California in 1913 and is also attending high school. Fraternally Mr. West is affiliated with Seaside Lodge of the Independent Order of Odd Fellows. He has served as a member of the school board and at all times has exerted his efforts and influence in behalf of community welfare and advancement. His well spent life has won him the esteem and friendship of all with whom he has been associated.
Transcriber's additional notes: Obituary
Aug. 11, 1920; Oregonian, p 6
Astoria, Or., Aug. 10
Josiah West, one of the oldest and most widely known residents of Clatsop county, died this morning at his home near West Station on Clatsop plains, aged 89. He was born in New York state on March 21, 1831.
When a young man Mr. West moved to Wisconsin. About 1855 he came to Oregon and settled in Washington county, near Hillsboro. At Forest Grove he married Miss Lamira Harrison about 1852. Mr. West is survived by five daughters and three sons: Mrs. Mary Peterson, Forest Grove; Mrs. Maud Prescott, Washington, D. C.; Mrs. Daisy E. Fulkerson and Mrs. Rose Johnson, Seaside; Mrs. Violet Adams, Clatsop; Lloyd West, Brownsville; Willis J. and Paul H. West, Seaside. He also left 14 grandchildren.
****************
Submitted to the Oregon Bios. Project in November 2009 by Diana Smith. Submitter has no additional information about the person(s) or family mentioned above.