Robert C. Kinney and Marshall J. Kinney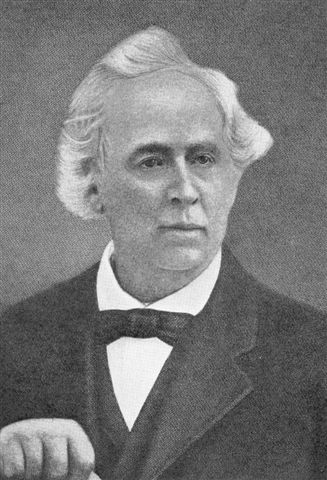 (Robert C. Kinney)
Lockley, Fred. "History of the Columbia River Valley, From The Dalles to the Sea." Vol. 2. Chicago, S. J. Clarke Publishing Co., 1928. p. 98.
ROBERT C. KINNEY
MARSHALL J. KINNEY
For more than a century the name of Kinney has been associated with the advancement of civilization whereby important chapters have been written into American history. Illinois, Iowa, Oregon and other states owe their advancement in substantial measure to those who have borne the family name and in the years of an active business career Marshall J. Kinney has directed his efforts in harmony with those of his forebears and has done much to further the development and progress of Portland and the empire of the northwest. His great-grandfather, Joseph Kinney, had a family of seven sons and four daughters, one of the sons, William Kinney, who later became lieutenant governor of Illinois, driving the first wagon over the newly made road from the Ohio to the Kaskaskia river in Illinois. The family had previously been residents of Kentucky, in which state occurred the birth of Samuel Kinney, grandfather of Marshall J. Kinney. Samuel Kinney settled near the Kaskaskia river in 1800 and the birth of his son, Robert C. Kinney, father of Marshall J. Kinney, occurred at Belleville, St. Clair county, Illinois, July 4, 1813. He was the youngest of a large family and he was reared in the home of his uncle, Lieutenant Governor William Kinney, at Springfield, The latter was an attorney and a man of brilliant intellectual attainments, and in his youth Robert C. Kinney, through his uncle's influence, became familiar with "Plutarch's Lives," the writings of Horace, Shakespeare and others of equal note, his liberal education qualifying, him for the large responsibilities that came to him in later life. When a young man he pre-empted a tract of land on the western bank of the Mississippi river. Soon after his marriage Robert C. Kinney, with a friend from Springfield, Illinois, went to St. Louis, where they bought a small steamboat which they took up the Mississippi river to the claim that Mr. Kinney had secured. On that claim he built a house and laid out a townsite which he called Muscatine. This was in 1833 and six years later the town was incorporated. On his land Mr. Kinney erected a hotel which he called the Iowa House, and he served as agent for the steamboat and also as land, agent at Muscatine, while his partner at St. Louis acted as freight and passenger agent for their boat and also induced prospective settlers to locate at Muscatine. Mr. Kinney likewise built a wharf there and erected a flour mill and sawmill and at the same time devoted his attention to reading law, gaining considerable knowledge of legal principles, although he never practiced. The first three children born to Mr. and Mrs. Robert Kinney passed away in Muscatine, and on hearing reports of the fertile land in Oregon and the healthful conditions, they decided to establish their home in the northwest, leaving Iowa in 1847 and traveling by the Platte route over the Oregon trail to the Pacific coast. Robert C. Kinney had wedded Eliza Bigelow, who was born in Nova Scotia in 1813 and was one of a family of thirteen children. Her father, Daniel Bigelow, built and operated vessels in Nova Scotia and engaged in commercial fishing there hut in 1830 took his family to Belleville, Illinois. Later he removed to Wisconsin, where he purchased timber land and built a sawmill which became the nucleus of a settlement that was named Milwaukee. As stated, his daughter became the wife of Robert C. Kinney and the year 1847 witnessed their removal to Oregon, where Mr. Kinney secured a donation claim near Lafayette. They had traveled westward in a covered wagon that was part of the train of which General Joel Palmer was captain. In 1848, when the news reached Oregon of the discovery of gold in California, Mr. Kinney joined the first party that went from this state and took up a claim near where the city of Stockton was later built. However, in 1849 he returned to the farm and planted an apple orchard, and it was upon his return home after buying his nursery stock that Marshall J. Kinney tasted an apple for the first time. Within a few years that orchard was the largest and most successful commercial orchard in the state, and the father realized substantial profits by making shipment of the fruit to California. In stock raising, too, Robert C, Kinney was very successful and later he purchased a flour mill at McMinnville. In this venture he made enough money to enable him to move to Salem in 1868 and he bought an interest in the Willamette Valley Manufacturing Company, after which he was put in charge of the flour mill with a production of four hundred barrels daily. Mr. Kinney afterward purchased the mill for fifty-six thousand dollars and began the development of a trade that ultimately reached Liverpool, England, China, Hindustan and other points in the Orient and to Montevideo. South America. In the meantime Mr. Kinney admitted his sons to a partnership under the name of the Salem Milling Company and they chartered the first vessel for the shipment of flour from Portland to Liverpool. Mr. Kinney was also largely instrumental in introducing high-grade stock into Oregon and was the owner of the first large band of sheep ever driven from the Willamette valley to eastern Oregon. He likewise aided in formulating the government of the state as a delegate to the convention which framed the first constitution and in many other ways he assisted in shaping the policy of the new commonwealth. In the second generation, too, the work of progress was promoted by the family. Eight of the eleven children born to Robert C. and Eliza (Bigelow) Kinney reached adult age. Mary Jane became the wife of J. H. Smith, of Harrisburg, and died in Astoria. Robert William, born in Muscatine, October 3, 1843, married Virginia Newby. Augustus Couch, born at Muscatine, July 6, 1845 married Jane Welch and became a physician. Marshall Johnson was the fourth son. Alfred Coleman, born on the family farm in Chehalem valley, January 3, 1860, also devoted his life to the practice of medicine. Josephine E., born on the old donation claim January 14, 1852, became the wife of James G. Walker of San Francisco. William Sylvester was born on the Oregon farm in 1864. Eliza Lee, born in Oregon in 1868, became the wife of Dr. J. E. Peyton of Salem.
The birth of Marshall J. Kinney occurred in Muscatine, Iowa, January 31, 1847, and he was but three months old when the family started on the journey to the northwest. His early education was acquired in the public schools and he also attended the McMinnville Academy. He then became an active assistant of his father in the milling business in Salem, where he remained until 1866, when his father sent him to San Francisco to pursue a course in Heald's Business College. The father was anxious to export flour and after completing his studies in San Francisco, Marshall J. Kinney opened an office in that city for the promotion of the trade. During his student days there he had availed himself of every opportunity to become acquainted with all export and shipping people and acquire a knowledge of foreign trade conditions. In 1868 he took charge of the office which his father established in San Francisco through his influence and there continued for twenty years, exporting flour and grain. It was not without a battle that he accomplished his purpose. The manufactured flour was sent out under the name the "Pride of Oregon." California people wanted him to change this name, as they did not care to have flour sent from their state as an Oregon product. Mr. Kinney, however, steadfastly refused and in course of time built up an enormous business as an exporter. It was also largely through his efforts that the milling business in Salem was developed to meet the demands of the foreign trade. He chartered ships and carried on a very extensive business with the Orient, particularly in China, and all ships made schedule runs. The steady growth of the business was attributable to the superior quality of the product and the progressive methods which he instituted in developing trade. His father died in 1875 and his brother Albert in 1882. This was followed by the sale of the mills at Salem, after which Marshall J. Kinney returned to Oregon to become an equally outstanding figure in connection with the salmon packing industry. It was about this time that he decided to build a flour mill in South America and chartered and sent to that country the first shipload of flour from the coast. He wanted a Scotchman to go there and build a mill and accordingly Mr. Kinney made a trip to Europe to find the right man for the project, but he never carried out his plans along that line, for while in London he walked through the fish market, where he saw a big salmon and on asking the price was told that it was five shillings per pound or about twenty-five dollars for the fish. It was at that moment that the idea of packing salmon on the Columbia river occurred to him. He hurried back to New York and thence went to Nova Scotia, where his mother's people had lived. There he investigated the fish packing business with the result that he employed a man familiar with the industry and three others to join him in Astoria. Mr. Kinney hurried on to San Francisco and immediately began perfecting his plans for the establishment of a cannery on the coast. He purchased forty acres of land and in California obtained the necessary machinery. When he reached Astoria the piling was being driven, but he felt that a near-by sawmill was a fire hazard. Consequently he purchased another piece of land and rabidly pushed forward the work of equipping the plant and in the first year 1876 packed more than fifty thousand cases of salmon. He was one of the pioneers in the business on the Pacific coast, there being but two other canneries at the time. During his sojourn in San Francisco, after determining upon this step, he had bought or had made contracts for the building of fishing boats and supplied everything necessary in the way of equipment, so that the cannery was in operation by April, It was rapid work for a young man of thirty years who previously was entirely unfamiliar with the business. His patronage steadily increased until he was owner of the largest cannery on the Columbia river, the output of which was shipped over wide territory. It was Mr. Kinney who was instrumental in forming the Columbia River Packing Association, which took over his cannery and many others, and of this corporation he was at one time the largest stockholder. The business reached mammoth proportions, for after the merger Mr. Kinney established canneries at various places, many of which he sold to the Association. He carried forward to successful completion whatever he undertook. His father had taught him the theory of "have only the best" and this teaching he followed in the securing of equipment for the factories and in the yield of output. Not content with one line of activity, he took an option on one hundred thousand acres of timber land in Coos county, Oregon, at thirty-five thousand dollars, but the deal fell through. Later he got another option on the same land at six hundred and fifty thousand dollars and employed the best attorneys to search the records for clear titles. Finally all titles were approved, but the attorneys fell down and later he lost out on acquiring the property. At Astoria, however, he built a sawmill and manufactured his own cases and he afterward built a mill at San Francisco, shipping the lumber to that city and manufacturing boxes for fruit shipment. His first mill at Astoria burned down and was replaced by another with a capacity of eighty-five thousand feet a day. In the conduct of his sawmill operations his partner was Will Kinney, who had full charge of that work. The Kinney brand of salmon is stilt on the market, having been shipped on the same label for over fifty years. The Columbia River Packing Association was formed about 1900 and some years afterward Mr. Kinney withdrew from active connection with the business, supposedly to retire, but such a course would be utterly impossible for a man of his nature. In the meantime he had become the owner of canneries at Chilkoot and Cape Pox in Alaska and a cannery at Fair Haven, Washington, and another at Tillamook, Oregon, and thus through the establishment of many business enterprises at various points he contributed in notable measure to the material development and progress of the northwest, his ramifying trade relations reaching out over an extensive territory and putting into circulation millions of dollars. While nominally living retired, he still has many business connections through his investments and these, like all of his other interests, indicate his sound judgment and broad vision.
While residing in San Francisco, Mr. Kinney was united in marriage to Margaret Morgan, who spent her entire life in that city and at her death left a daughter, Harriet M. In 1888 Mr. Kinney wedded Miss Narcissa White, whose work in connection with the temperance movement has brought her national fame. She was born in Grove City, Pennsylvania, in 1854, being the sixth daughter of George W. and Susanna Kerr (Wallace) White, both of whom were of Scotch lineage, her mother having been a direct descendant of Adam Wallace, who was burned at the stake in Scotland because of his religious belief, the record thereof being found in Fox's Book of Martyrs. His sons, David and Moses Wallace, fled to the north of Ireland, whence Hugh Wallace came to America in 1796, settling in western Pennsylvania. He was the father of Susanna K. Wallace. Walter White, an ancestor of Mrs. Kinney in the paternal line, was one of the Christian martyrs of the reign of Queen Mary and four of the ancestors of Mrs. Kinney were soldiers at the battle of the Boyne. Her father, George W. White, was a man of liberal education and marked intellectuality. He died in 1883, when eighty years of age. His wife was eighteen years of age when she came from her native country, Ireland, to America. Their eight children were reared in Christian faith and liberal educational opportunities were accorded them. Their youngest daughter, Maria, prepared for work as a medical missionary and in 1886 sailed for India, beginning work in Sialkote under the board of the United Presbyterian church. In a few years she had raised funds sufficient to found a medical hospital there. Her sister, Narcissa White, attended the public schools of Grove City, Pennsylvania, and was graduated with high honors from the State Normal School, She became principal of the training school in Edinboro, Pennsylvania, and later was sent out to organize county institutes, but her health became impaired and she entered upon an enforced rest of two years. During this time she became deeply interested in the work of the Woman's Christian Temperance Union and with great enthusiasm entered the field. She became county president and state superintendent of scientific temperance instruction in Pennsylvania and in that connection visited county institutes, where she instructed her auditors on the effects of alcoholics and narcotics on the human system. In 1880 she was made national lecturer and organizer and in that capacity visited every state in the Union and also Canada and British Columbia. Her talks were based upon a thorough understanding of the scientific principles involved and her influence was a most potent one. While engaged in temperance work on the Pacific coast she formed the acquaintance of Marshall J. Kinney with the result that their marriage followed, and in 1888 they established their home in Astoria. Although she left the lecture field, Mrs. Kinney continued most active in philanthropic, charitable and educational work, including the task of elevating and Christianizing the hundreds of fishermen in the employ of her husband, who was in full sympathy with her work. She utilized every available method or agency to uplift mankind and introduce higher ideals of living. In 1894 she was elected president of the Woman's Christian Temperance Union of Oregon and continued to serve until ill health forced her resignation. In the autumn of 1899 Mr. and Mrs. Kinney established their home in Portland, where her work has continued, and there was perhaps in all Oregon no woman who has had wider or more helpful influence. She had used her talents wisely and well and hundreds of lives have been enriched and ennobled by her teaching and her influence.
Mr. Kinney has long been deeply interested in historic research, to which end he has become an active member of the Oregon Pioneer Association and the Oregon Historical Society. While in San Francisco he joined the Masonic fraternity and his entire life has been an expression of its high principles. It is almost impossible to overestimate the part played by the Kinney family in the northwest. Coming to Oregon in early pioneer times, Robert C. Kinney saw the opportunities for development and laid broad and deep the foundation upon which the superstructure of Oregon's greatness has been built. The work which he instituted was taken up by his son, who, wisely following the example of a noble sire, used his time and his efforts in a manner that has brought notable returns. He has always kept abreast with modern-day conditions and in fact has been in the forefront among those who have builded upon the foundation of the past new and greater structures of business enterprise and notable achievement. While success has crowned his efforts in gratifying measure, the attainment of wealth has never been the end and aim of his life. He has found keen pleasure in playing the game and in playing it according to the most advanced rules. The call of opportunity has ever been to him a call to action and his ready response resulted in the establishment of the salmon canning industry, one of the most important business enterprises of the northwest, and also in the establishment of other commercial and industrial concerns of far-reaching effect and importance. While Marshall J, Kinney has long since passed the Psalmist's allotted span of three score years and ten, having now reached the age of eighty-one, he is still mentally alert and closely in touch with modern interests, standing today as one of the eminent and honored citizens of Oregon.
****************
Submitted to the Oregon Bios. Project in January 2008 by Diana Smith. Submitter has no additional information about the person(s) or family mentioned above.