Solomon Hirsch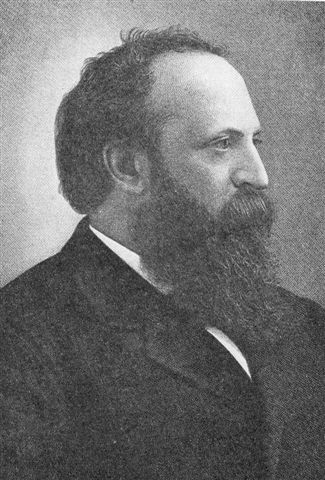 Lockley, Fred. "History of the Columbia River Valley, From The Dalles to the Sea." Vol. 2. Chicago, S. J. Clarke Publishing Co., 1928. p. 68.
SOLOMON HIRSCH
Solomon Hirsch left the impress of his individuality and notable ability upon the history of the northwest in many ways. He promoted its material expansion through his efforts as a merchant, its governmental policy through the legislative enactments which he influenced and later was called upon to assume responsibilities international in scope and influence. No history therefore of Oregon and the northwest would be complete without reference to Solomon Hirsch. His birth occurred in Wurtemberg, Germany, March 25, 1839. His father, Samson Hirsch, belonged to an old and respected family there and five of his sons came to the Pacific coast, but of these Solomon Hirsch was the most widely and prominently known. His youthful days to the age of fifteen years were passed in his native land and he then embarked from Havre for New York, where he arrived after a voyage of forty-two days in 1854. The stories which he had heard concerning America and its opportunities led to his desire to come to the United States. He immediately secured employment as a clerk in New York and afterward was employed in a similar capacity in New Haven, Connecticut, and in Rochester, New York. In the meantime he received glowing reports of the northwest from his brothers on the Pacific coast and embarked on the Star of the West on the 20th of March, 1858, making the voyage on that steamer to Aspinwall. He then crossed the isthmus and started northward with San Francisco as his destination but after a brief period continued his journey to Portland, where he arrived in April, 1858. He immediately afterward joined his brothers in Salem and a little later opened a retail store in Dallas, where he carried on business until-1861. He was afterward engaged in merchandising in Silverton, until the fall of 1864, when he again came to Portland and entered its wholesale trade circles by joining the firm of L. Fleischner & Company, doing business on Front, between Stark and Oak streets. In 1875 this firm merged with that of Jacob Mayer, under the firm name of Fleischner, Mayer & Company, and Mr. Hirsch continued an active member of the firm until his death, at which time his partners in the enterprise were Isaac N. Fleischner, Marcus G. Fleischner, M. A. Mayer and Samuel Simon. Mr. Hirsch possessed the requisite qualities of a successful merchant. He was enterprising, diligent, farsighted and energetic. He never allowed difficulties nor obstacles to bar his path to success, for he knew these could be overcome by energy and capable management. He continually studied market conditions and did much to extend the trade of the house by making its methods attractive to its patrons. He was a man of large affairs who looked at life with broad vision, while his sound judgment enabled him to recognize the true value of every situation.
On the 1st of February, 1870, Mr. Hirsch was married in Portland to Miss Josephine Mayer, who was born in New Orleans and was a daughter of Jacob Mayer. Her death occurred March 28, 1924. Their family numbered three daughters and a son: Ella, Sanford, Mai and Clementine.
Fraternally Mr. Hirsch was a Mason and in being received into the order was accorded an honor that has been conferred upon but one other in the state, having in 1902 been elected without the usual scrutiny of the candidate by secret ballot.
In politics Mr. Hirsch was an earnest republican and he gave notable service to his state and his country through political activity. He was chosen a member of the Oregon legislature and in 1872 assisted in electing United States Senator Mitchell. In 1874 he became state senator and by reelection was continued in the upper house of the general assembly until 1885. In 1880 he became president of the senate, where he presided most capably and impartially, and he served on many of the: most important committees of the upper house. The public, however, was loath to allow him to retire to private life and in 1885 he received such strong support for the United States senate that he lacked but one vote of election and could have had the office if he had voted for himself. Few men would have sacrificed their personal interest in this manner. In 1888 he went abroad to visit his partner, Mr. Fleischner, in Vienna and while in Europe, in 1889, received a cablegram notifying him of his appointment as United States minister to Turkey. In no way had he solicited the office and the appointment was an entire surprise to him. He hesitated about accepting because of the condition of his health, as he was then in Carlsbad for treatment, but the government granted him permission to continue his treatment as long as necessary and also the privilege of returning home after the formal presentation of his letters to the Ottoman empire. The letters were presented in June, 1889, and he then returned home to arrange his business preparatory to an extended absence. In October following he again sailed for Europe, accompanied by his family, and remained as minister in Turkey until the summer of 1891, when he returned to the United States for the purpose of resigning, but President Harrison was unwilling to accept the resignation and December, 1891, found Mr. Hirsch again in Turkey. However, in the following year he resigned, for his partner had died in 1890 and Mr. Hirsch felt that business affairs demanded his presence: His duties in Turkey were terminated in October, 1892, following the acceptance of the second resignation which he presented. He had done valuable work there not only in matters relating to the government but also in the interest of the missionaries and others living in that section. In 1897 he was offered the position of minister to Belgium by President McKinley but declined. Few men have shown equal public spirit or as great and unselfish devotion to duty. While his labors were far-reaching in extent, importance and in result, he at the same time never neglected his duties toward his city and in many ways furthered the welfare and progress, of Portland. He was a life member of the Portland Library Association and belonged to the Chamber of Commerce, cooperating heartily in every plan and measure put forth by that organization for the city's benefit and improvement. He never ceased to take active interest in local as well as national and international politics and was regarded as one of the foremost republicans in Oregon, where he served as chairman of the state republican central committee in 1882 and again in 1896, and to him was largely attributable the success of the republican candidate for governor in 1882. He was likewise influential in keeping Oregon in the ranks of the supporters of the gold standard when the question of free silver was agitated. Mr. Hirsch long served as president of Beth Israel Congregation and passed away in that faith December 15, 1902. Nothing more clearly establishes his high position and the unqualified regard that was uniformly accorded him than the many expressions of regret at his passing voiced by people in every walk of life. The Portland Labor Press commended him for the sanitary conditions that surrounded his factories and his generous, just and kindly attitude toward his employes. Such men as Rabbi Stephen S. Wise paid tribute to his valuable service to his church and Attorney General George H. Williams to his contribution to the civic advancement of Oregon. His life was an expression of the highest ideals of American manhood and citizenship and he reached out in kindly spirit to all who needed aid and gave his support to every measure that he deemed an uplifting force in the lives of his fellow-men. The nobility of his nature was attested by all with whom he came in contact, and when the most extended tribute is written concerning his, life and its work there will still be much left unsaid because of the many acts of kindness which he quietly and unostentatiously performed, and because there, is no measure for the influence which he exerted upon the lives of those with whom he came, in contact.
****************
Submitted to the Oregon Bios. Project in December 2008 by Diana Smith. Submitter has no additional information about the person(s) or family mentioned above.