William Reid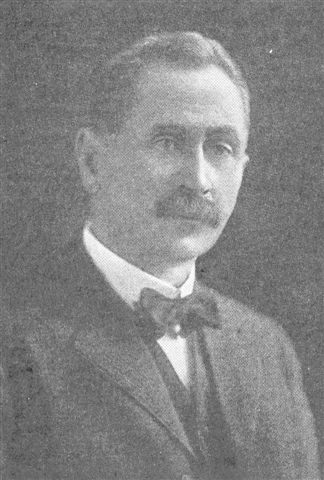 Lockley, Fred. "History of the Columbia River Valley, From The Dalles to the Sea." Vol. 2. S. J. Clarke Publishing Co., 1928. p. 128.
WILLIAM REID
William Reid was a well known lumberman of Portland, whose word was his bond, and his was a most successful career. Throughout his life he readily recognized opportunities, which he used to good advantage, and his prosperity was based upon methods which neither sought nor required disguise. He was born in Luthersburg, Pennsylvania, October 13, 1851, and he was therefore almost seventy-four years of age when he passed away on the 24th of July, 1925. While his youthful days were spent in the Keystone state, in young manhood he removed to Ludington, Michigan, where he engaged in the lumber business when that state was the center of the lumber industry of the country. A little later he became associated with David C. Pelton, whose daughter he later married, and this partnership continued until Mr. Reid came to Portland on the 2d of November, 1903. His father-in-law had preceded him to the northwest, and pleased with the country and its prospects, gave Mr. Reid favorable reports which induced him to make this section the scene of his later labors. On his arrival here he engaged in the logging business alone and met with remarkable success. The great forests of the northwest offered a boundless opportunity for the lumberman and his previous experience in Michigan stood him in good stead. He had learned to place a correct value upon standing timber, as well as the manufactured product, closely studied the market and his trade relations became far-reaching. He so wisely directed his interests as to win notable success. In the east he had been associated with Mr. Pelton in the erection and operation of various lumber mills, including a very large one at Cheboygan, Michigan, and when he came to the coast he made various purchases of timber lands and in the conduct of his logging and lumber business won notable prosperity in a comparatively brief period. He was also interested in other business enterprises, including the National Cold Storage and Ice Company, which he organized and erected the plant. After a time he admitted his son, Wilbur Pelton Reid, to a partnership.
On the 25th of December, 1881, Mr. Reid was united in marriage to Miss Juliet Pelton daughter of David C. and Ellen (Williams) Pelton, mentioned elsewhere in this work. Two daughters are deceased: Ella Maud, born September 7, 1883, died April 19, 1885, and Crystal, born October 29, 1885, died May 29, 1886. The children living are Wilbur Pelton and June. The son, born February 2, 1888, married Miss Evelyn Hitchcock, January 14, 1914. She is a daughter of Mr. and Mrs. Edwin F. Hitchcock of Portland. To this union have been born four children: William Forest. February 8, 1915; Arthur Pelton, born April 13, 1918; Oliver Alden, born July 9, 1921; and Louetta, born November 22, 1925. The other member of the family, June, born June 24, 1906, is the wife of Oscar J. Closset, the marriage occurring August 25, 1923. To this union one child has been born, Joie Emilie, born June 17, 1928. Mr. Reid was a great home lover and years ago acquired the property known as "Green Gables," at 1343 East Stark street, one of the most beautiful places in the city of Portland. He was devoted to his family and found his greatest joy at his own fireside, where he delighted to entertain his friends. He was very quiet and unassuming and affability and courtesy were among his marked characteristics, featuring not only in his social but in his business relations. As a lumberman he was one of the strongest and most potent forces in the northwest, his judgment being seemingly never at fault, his careful management, his powers of organization and his progressive spirit making him an outstanding figure among the lumbermen of the northwest.
*******************
Submitted to the Oregon Bios. Project in May 2010 by Diana Smith. Submitter has no additional information about the person(s) or family mentioned above.