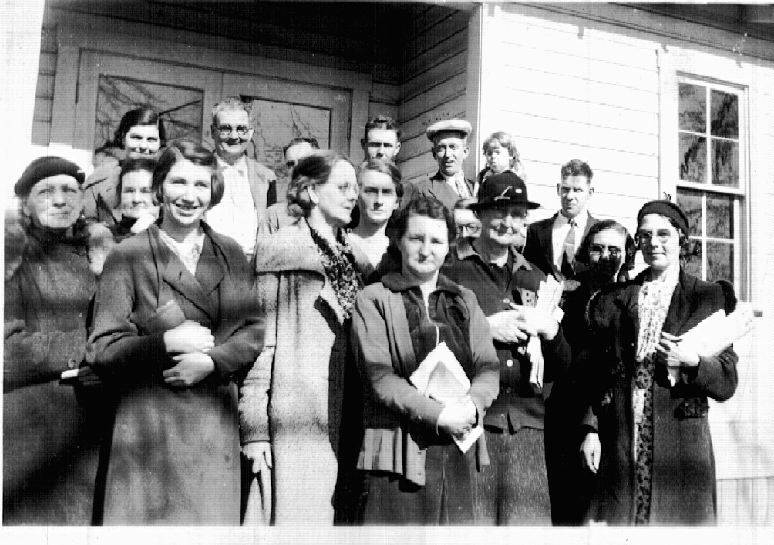 This picture was submitted by John Blair. Here are his comments on the picture:
"The back of the picture simply says "BENNETT SUNDAY". This is the Bennett schoolhouse as I have a couple of other poor pictures of people posing in front of the same bldg and entitled Bennett school. This is the school in the Ethel District, not sure if this school related or church related. Top left, Louise Blair, Frank Blair, just below Louise Blair is Francis Blair Finney (almost hidden). Am asking for any other identification from another person."
You can also view the same photo, with most of the people identified. The photo is dated about 1938-39.
See also the companion Bennett School photo.