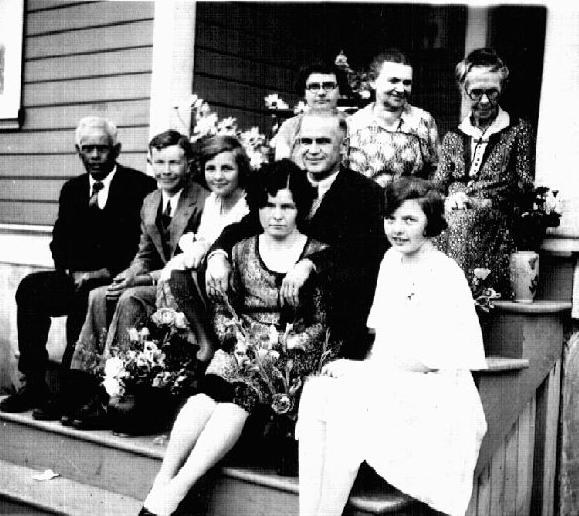 This picture was submitted by John Blair. Here are his comments on the picture:
"Here is 'what I believe' is another Bennett schoolhouse photo, but not sure! Mom says so, don't know when the bldg was tore down or gone. The date says July 22nd, 1929....and the gal in the very front is my Aunt Louise Blair Collins, I'm assuming with her husband". If you can identify anyone in the picture, please let John know!
See also the companion Bennett School photo.