Pat Walgamott submitted this photo of Mr. Dobson's hops ranch near Chehalis. This photo was among those that Pat's grandmother Maude (Looney) Miller had from the time she lived in Chehalis (about 1893) until she married in 1909. A description is included below the photo.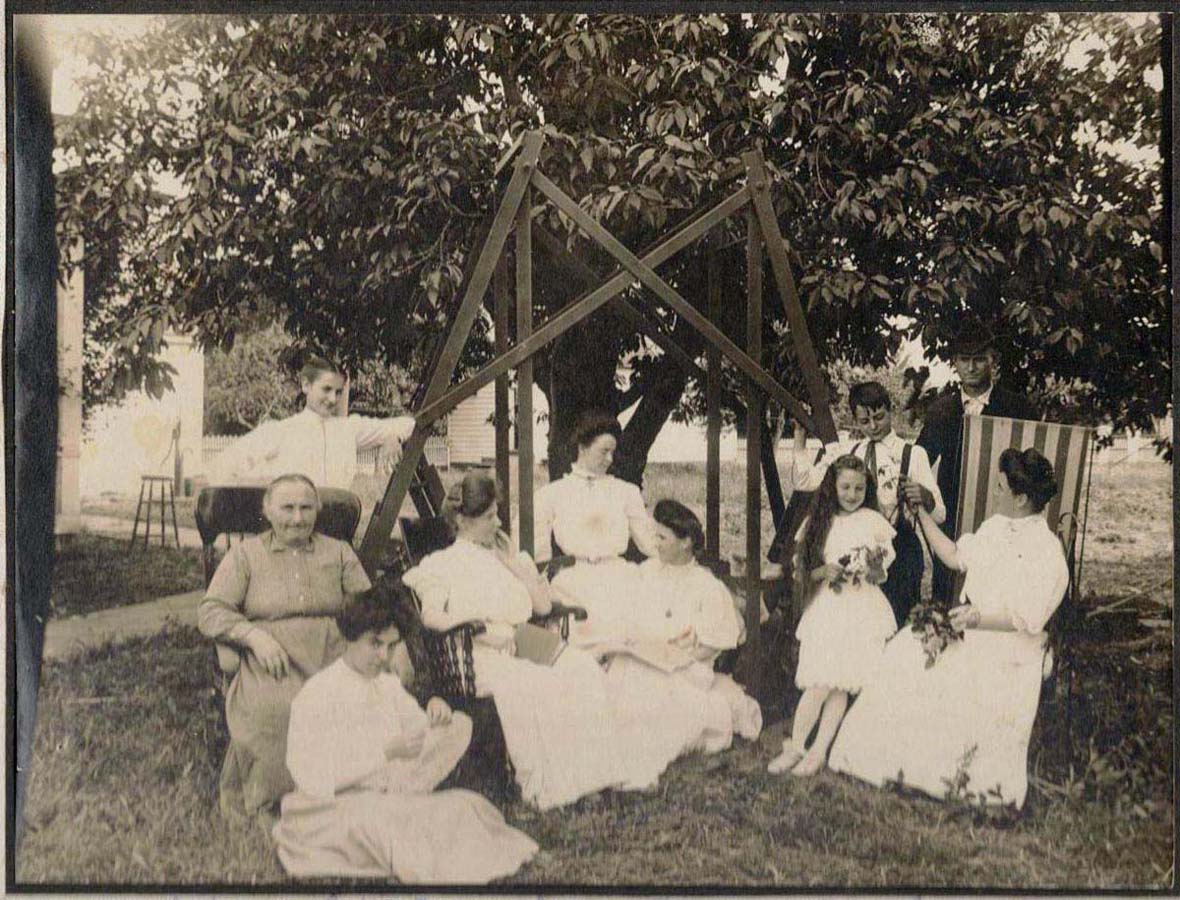 This first photograph was taken at Mr. Dobson's hops ranch about 2 1/2 miles west of Chehalis, on the road that runs past Claquato.
The first group on the left:
Zella -not sure if last name was Wilson.
Aunt Helen (Ellen?) Devlin seated. She was sister of John Dobson.
Eva Looney on the grass with hat.
Center group:
Jenny Johnson, engaged to Charles Looney a brother.
Maud Looney, my grandmother, standing in the swing,
Cora Looney, eldest sister.
Last cluster:
Hattie Wilson, niece of Mrs. Dobson
Leo D. Wilson, nephew of Mrs. D. Lived in Arlington, WA
Unidentified man
Mrs Dobson (Harriet Miller)
When the Looney family came west from Wisconsin in about 1892-3, they originally settled in Winlock. Brother Wallace and younger brother Charles worked in the lumber yards. Cora and Eva worked as dress and hat makers. An aunt, Almira Brockway, who was already in Chehalis (her husband W. Bockway was a telegrapher with the railroad) augmented the income by making hats and clothing. Apparently she either knew Harriet Dobson socially or had worked for her, and it was through her that Maude (known as Bunny) went to live with the Dobson's as combination live-in helper, companion, and family member.
More photos: