Pat Walgamott submitted this photo of Mr. and Mrs. John Dobson during a trip to Arizona. This photo was among those that Pat's grandmother Maude (Looney) Miller had from the time she lived in Chehalis (about 1893) until she married in 1909. A description is included below the photo.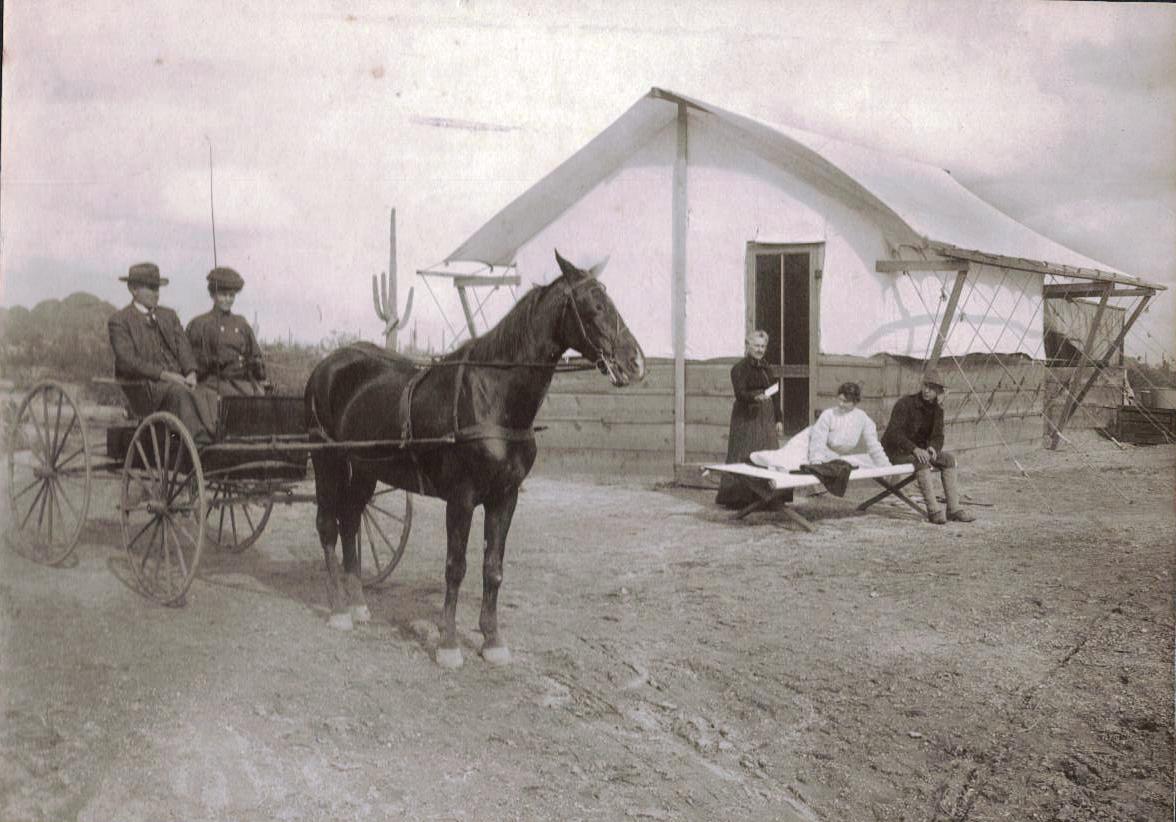 This second picture is taken in Arizona.
Mr and Mrs John Dobson in the buggy.
Mrs Marcy, of San Francisco, looks like a letter is in her hand.
Bunny [Maud Looney], on the cot.
Unidentified man , a T.B. patient from Chicago.
Each year after the hops were harvested, the Dobsons would go to San Francisco and visit with Mrs Marcy. From there they would travel to Phoenix and enjoy the winter sun....the first snowbirds??
I have no idea who they went to visit in the desert; perhaps Mrs Marcy had family recovering from TB? This would have been taken from 1900- 1905 perhaps.
More photos: